The Brain Health Book
Using the Power of Neuroscience to Improve Your Life
Dr. John Randolph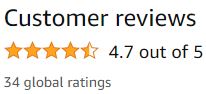 How does exercise potentially prevent Alzheimer's disease? What type of memory problems should concern us as we age? What memory strategies actually work? Dr. Randolph has created an accessible practical guide to improving brain health. Quizzes, case examples, myth-busting, and a user-friendly dive into relevant neuroscience make this an enjoyable, life-altering read. (Karen Postal, PhD, ABPP, Neuropsychologist, Harvard Medical School)
Easy-to-understand science-based strategies to maximize your brain's potential.
Concerns about memory and other thinking skills are common, particularly in middle age and beyond. Due to worries about declining brain health, some seek out dubious products or supplements purportedly designed to improve memory and other cognitive abilities. Fortunately, scientific research has uncovered a clear- cut set of evidence- based activities and lifestyle choices that are inexpensive or free and known to promote brain and cognitive functioning.
Dr. John Randolph translates this science in an engaging and accessible way, including the brain- boosting effects of exercise, social activity, mental stimulation, task management strategies, nutrition, and positive self-care. Interwoven with lessons from neuroscience, positive psychology, social and clinical psychology, and habit formation research are powerful self- coaching exercises designed to help the reader incorporate lifestyle changes that promote brain health.
Interview with Dr. John Randolph
The Brain Health Book: Using the Power of Neuroscience to Improve Your Life is available to order in print, kindle and audio versions from Amazon.

About The Author

Dr. John Randolph is a board-certified clinical neuropsychologist, neuroscientist, and brain health coach/consultant with a passion for understanding and promoting cognitive function and brain wellness.
Dr. Randolph conducts neuropsychological and psychoeducational evaluations with a wide variety of individuals across the lifespan with known or suspected neurological conditions or learning challenges, and engages in brain health promotion and consulting with individuals, groups, and residential facility staff.
You can learn more about Dr. John Randolph via his website engagedbrain.com, LinkedIn, or his Psychology Today blog.

Know someone who would love to read 

The Brain Health Book: Using the Power of Neuroscience to Improve Your Life

?






Share this page with them.

Back To The Top Of The Page