Anxiety disorders are the most common mental illnesses in the world, affecting up to one in eight adults each year, but in our workplaces, and among our leaders, anxiety has been a hidden problem—there in plain sight but ignored. Until now.

The Anxious Achiever is a book with a mission: to normalize anxiety in the workplace and help leaders and high achievers transform anxiety from an apparent weakness into a strength. Morra Aarons-Mele argues that anxiety is normal, built into the very nature of leadership; it can—and should—be harnessed into a superpower.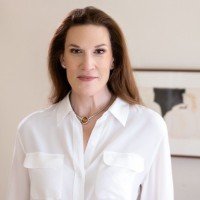 Morra Aarons-Mele is the host of The Anxious Achiever, a top-50 business podcast and top-10 management podcast. The show, which was a 2020 Webby Award honoree in business podcasts, helps people rethink the relationship between their mental health and their leadership. In 2010 Morra founded the award-winning digital-consulting firm Women Online and The Mission List, an influencer marketing company devoted to social change. She helped Hillary Clinton log on for her first internet chat and has launched digital campaigns for President Obama, Malala Yousafzai, the United Nations, AARP, the CDC, and many other leading figures and organizations. She sold her business in 2021.
An accomplished author and prolific freelance writer, Morra has written for The Harvard Business Review, The New York Times, Entrepreneur, Fast Company, Slate, InStyle, O The Oprah Magazine, The Wall St Journal, Forbes, and The Guardian. Her first book was the critically acclaimed Hiding in the Bathroom: How to Get Out There When You'd Rather Stay Home.

You can learn more about the trailblazing work of Morra Aarons-Mele by visiting her website: morraam.com and you can connect with her online via Twitter and LinkedIn