Tam's Journey
The Beginning - Book 1
Amanda Peddle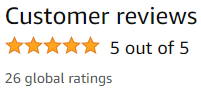 As we move into an era of increased awareness of our emotional wellbeing and the impact on ourselves and society as a whole, it becomes clear that more ways of encouraging children to manage their emotional state in a much more effective and understandable way is needed.
Teaching children and young people the 'how and why' of emotions can remove stigma and calm some of the worry around reactions, by sharing a learning experience like a story they can develop their understanding of why we as a species respond to stimulus the way we do. This leads a greater self awareness and in turn an opportunity to challenge some of those reactions.
Tams Journey – "The Beginning" is the first in a series of books that introduces the physiological process as part of a journey of discovery for Tam and his new friend Hetty and introduces the reader to the brains functions as part of an adventure where Tam loses himself and then starts to discover new things.
The story of Tam and Hetty gives the reader a clear understanding of the many responses we have when we are afraid, confused or scared. Beautifully written and illustrated, Tam's Journey is a joy to read for young people, parents and professionals.

About The Author
Amanda Peddle is an emotional wellbeing advocate who has worked with children, young people and families for over 20 years. A practitioner, consultant, author and PhD researcher; Amanda's passion is to make all children and young people able to understand and accept, rather than be fearful of FEELING, by making Neuro-Education accessible for all.
You can connect with Amanda via her website and online via LinkedIn or Twitter.
Know someone who would love to read: 


Tam's Journey: The Beginning



Share this page with them.
Back To The Top Of The Page