Click following link to check out a collection of classic articles that all psychology students should read.



Psychology Classics On Amazon





Sport Psychology
(Image by Davi Sommerfeld via flickr)

What is Sport Psychology?
A recognized specialization within professional psychology, sport psychology draws upon applied theory and research to identify and understand the psychological factors underpinning sport performance and participation. According to The Association for Applied Sport Psychology, this understanding is employed to "educate coaches, athletes, parents, exercisers, fitness professionals, and athletic trainers about the psychological aspects of their sport or activity;" the primary aim of which is to "facilitate optimal involvement, performance, and enjoyment in sport and exercise."
In relation to the practice and profession of sport psychology, Division 47 (Exercise and Sport Psychology) of the American Psychological Association notes that:
"Applied sport psychologists are uniquely trained and specialized to engage in a broad range of activities including the identification, development and execution of the mental and emotional knowledge, skills and abilities required for excellence in athletic domains; the understanding, diagnosing and preventing of the psychological, cognitive, emotional, behavioral and psychophysiological inhibitors of consistent, excellent performance; and the improvement of athletic contexts to facilitate more efficient development, consistent execution and positive experiences in athletes."

Sport Psychology: Inside the Mind of Champion Athletes
Sport Psychology Career Advice
This section contains information links for anybody interested in becoming a sport psychologist, or anybody wanting to find out more about what sport psychologists do. This information will relate predominately to the study and practice of sport psychology in the USA and UK; however, I hope to include related information from other countries in due course.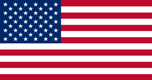 Graduate Training and Career Possibilities in Exercise and Sport Psychology

Pursuing a Career in Sport and Performance Psychology

Professional Resources for Sport and Exercise Psychology

Sport Psychology: Knowledge and Skills Checklist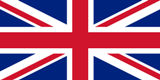 CLICK HERE for detailed information from The British Psychological Society about: 
The Role of The Sport Psychologist.
How Much Sport Psychologists Get Paid.
Becoming A Sport Psychologist.
Obtaining Relevant Work Experience.
What do sport and exercise psychologists do and how do you become one?
Nov 26, 23 10:14 AM

What is fictophilia?

Nov 24, 23 05:29 AM

I have always been incredibly self-conscious, particularly when it comes to what other people think of me. How can I stop worrying so much about what others

Nov 22, 23 10:10 AM

Can someone please explain the psychology behind Black Friday. I just don't get all the shopping hype and hysteria.
Please help support this website by visiting the All About Psychology Amazon Store to check out an awesome collection of psychology books, gifts and T-shirts.

Back To The Top Of The Page
Go Back To The Types of Psychology Page

Go From Sport Psychology Back To The Home Page