Slay Your Dragons With Compassion
Ten Ways To Thrive Even When It Feels Impossible
Malcolm Stern

When psychotherapist Malcom Stern's daughter Melissa committed suicide in 2014, he experienced every parent's worst nightmare and his grief made him challenge every aspect of his work and life. It thrust his growth forward in ways he never thought possible, and Slay Your Dragons With Compassion is the culmination of this process. The book, which includes many practices, is the distillation of over 30 years' experience in the therapy room and shows us that meaning can exist even in the worst tragedy. There is revelation, insight, struggle, devastation and winning through against all odds in these stories of ordinary people facing extraordinary challenges. The reader will be transported into the powerful atmosphere of the therapy room and be inspired to make courageous changes in their own life. 
"This book is an inspiration" (Elizabeth Gilbert, author of Eat, Pray, Love).

Slay Your Dragons With Compassion
is available to buy from your local bookseller and online internationally from Amazon.

---
About The Author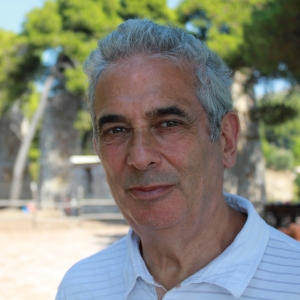 Malcolm Stern has worked as a group and individual psychotherapist for more than 30 years. You can learn more about the groundbreaking work of Malcolm Stern by visiting his website: malcolmstern.com
---
Know someone who would love to read 

Slay Your Dragons With Compassion. 

Share This Page With Them.

Back To The Top Of The Page