Advertise Here!
GET 5 BEST SELLING PSYCHOLOGY BOOKS FREE ON KINDLE TODAY ONLY

(MAY 20TH)
In support of a crowdfunding project to help finance the making of a must watch documentary by filmmaker Sheila Marshall and Neuroscientist Dr. Kris De Meyer, I've arranged with Amazon to make the kindle version of my 5 best selling books available for free for 24 hours.
All I'm asking in return is that you take a moment to learn more about this compelling documentary about how people can become convinced they're right, even when they're wrong; featuring eminent social psychologists Prof. Elliot Aronson and Dr. Carol Tavris.

Please watch the film trailer below and visit http://bit.ly/MustWatchPsychFilm to find out how for the price of a cup of coffee you can help make sure that this important film gets finished.

Let's make this happen!

David Webb BSc (hons), MSc

(Owner, writer and host of All-About-Psychology.Com)

Right Between Your Ears - (TRAILER)

CLICK HERE To Learn More About This Must Watch Documentary!
THANK YOU VERY MUCH!
As promised, here are my books that you can download for free today (20th May 2015)
If you live outside the UK/USA, just go the Amazon website in your country and type the book title into the search box.
No kindle? No problem. Just CLICK HERE to download Amazon's free Kindle reading app to read on your smartphone, tablet or computer.
---
PSYCHOLOGY STUDENT GUIDE
---
On This Day in Psychology:
A Showcase of Great Pioneers and Defining Moments

---
Psychology Scrapbook Volume 1: 
A Collection of Really Interesting Stuff for Psychology Lovers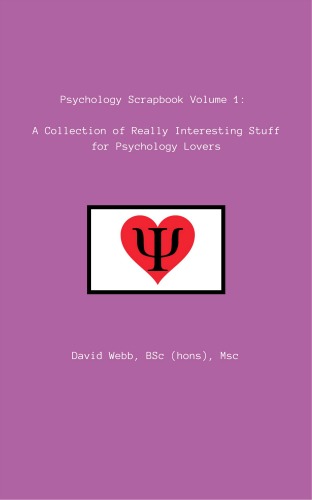 ---
70 Classic Aphorisms And Maxims
All Psychology Students Should Know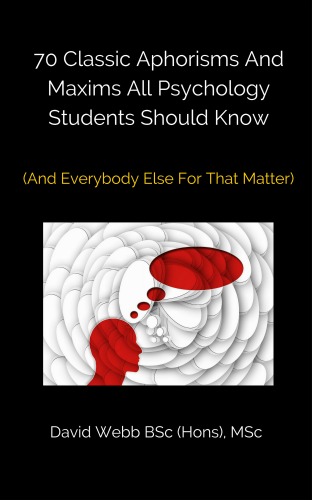 ---
The Incredibly Interesting Psychology Book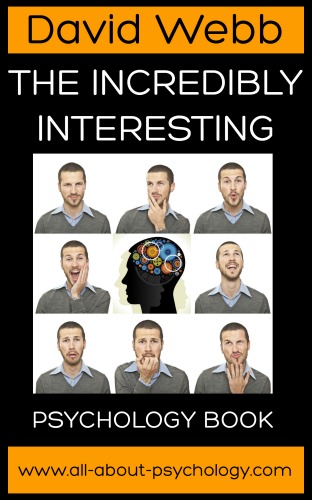 ---
Back To Top Of The Page