Advertise Here!
www.all-about-psychology.com/psychology-advertising.html
If you love psychology, you'll love these great psychology mugs.




A great gift idea for psychology majors and psychologists.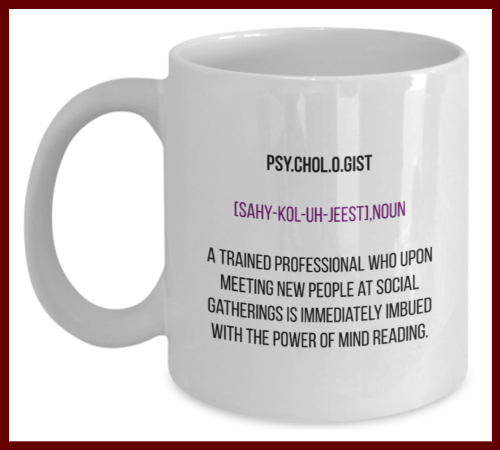 CLICK HERE or click on the mug image above to see the full collection.
Become A Psychology Patron
Become a Patron!
If you like this website please support my Patreon page so that I can continue to create free content and resources for psychology students and educators.

Huge thanks to the following people for kindly supporting the All About Psychology Patreon Page!
Jan 21, 19 10:00 AM




The Pall Mall Gazette publishes the first recognized account of the term psychopath as we understand it today. Reporting on the acquittal of a Russian woman in a child murder case, the Gazette points…

Jan 20, 19 10:00 AM




Daniel M'Naghten shot and killed Edmund Drummond the private secretary of British Prime Minister Sir Robert Peel; mistakenly thinking Drummond was Peel, his intended target.

In a landmark legal ruling…

Jan 19, 19 10:00 AM




David Rosenhan's classic article "On Being Sane in Insane Places" was published in the journal Science. Introduced with the question "If sanity and insanity exist, how shall we know them?" Rosenhan's…
Back To The Top Of The Page