Click following link to check out a collection of classic articles that all psychology students should read.



Psychology Classics On Amazon





Psychology Fiction
Having added a psychology movies page to the website, it seemed logical to also add a page dedicated to psychology within fictional books and literature.
This page highlights the work of authors who are recognized for writing about psychology in an accurate and informative manner. It showcases the very best works of fiction written by psychologists and takes a look at some of the most popular fictional psychologists and psychological thrillers out there.
Jonathan Kellerman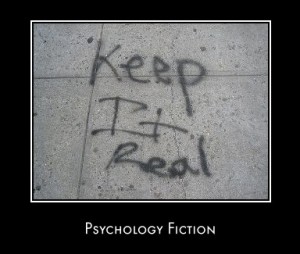 (Photo Credit: Paul Allison) 

In 1998 Jonathan Kellerman received a presidential citation at the American Psychological Association (APA) Annual Convention in San Francisco for his contribution to science through literature. Kellerman has written a series of best selling novels based on the crime solving exploits of fictional clinical psychologist Alex Delaware. In an APA article entitled "Boosting Psychology Through Fiction", Kellerman notes: 
"I wrote from the perspective of what I was, a psychologist...I wrote what I knew. I've been exposed to very troubling material as a psychologist, but here was a way to write my own story and play God by having the cases turn out the way I wanted them to".

The article points out that Alex Delaware's work ethic is one of quiet, professional observation because for Kellerman an empathetic psychologist is an ideal model for a detective. 

Jonathan Kellerman Talks About His Novel Obsession 
Great Psychological Fiction Books
Fictional Books Written By Psychologists
From The Author
After years of writing nonfiction books about the complexities of adult life, I have turned to fiction in order to dig deeper into how we renew our creativity and hopefulness while remaining loyal to the roles and responsibilities that we hold dear. The Stethoscope Cure centers on a young psychiatrist just holding on by a thread as he tries to deal with the flood of vets coming into a VA hospital during the Vietnam War. This is a time when I, too, came of age professionally, doing my internship in the Boston VA hospital in the late Sixties. 

The story is not a thinly-disguised rendering of my own experience, though it does draw on what I observed at the time. I am fascinated by the inner life of therapists, particularly the wonderful irony that we are often able to help other people when we are so dearly in need of help ourselves. The struggle of Dr. Paul Gilverstein - the novel's main character - to be true to himself and his experiences without abandoning his responsibilities to others (his patients and his marriage , in particular) is a central question for us all today. The Stethoscope Cure offers an exploration of what it means to really listen to someone else, to truly hear and respond to those we are involved with.
You can buy this brilliant book on Amazon via the following link.
Fictional Psychologists
DR. TONY HILL
Crime writer Val McDermid has written five psychology fiction books featuring clinical psychologist Dr. Tony Hill and in 2002 a T.V series "Wire in The Blood" featuring the fictional psychologist was launched. This very popular series ran until 2009.
ALEX CROSS 
Created by The Author James Patterson, Alex Cross has a PH.D. in psychology with Special concentration in the field of abnormal psychology and forensic psychology. Cross is a senior FBI agent and profiler. James Patterson has written numerous psychology fiction Alex cross novels; two of which (Kiss the Girls and Along Came a Spider) were adapted for the big screen, starring the wonderful Morgan Freeman as Alex Cross. 
Mar 31, 23 11:59 AM

Great article on the emotional power of music by Michael Bonshor Course Director, Music Psychology in Education, Performance and Wellbeing, University of Sheffield.

Mar 30, 23 01:44 PM

Historically important gestalt psychology article written by Professor A. T. Poffenberger in 1930.

Mar 29, 23 05:31 PM

Facts About Dreams. Classic article from 1961 in which Lawrence Galton tackles a range of questions about dreams.
Know someone who loves psychology? 
Share this page with them
.
Please help support this website by visiting the All About Psychology Amazon Store to check out an awesome collection of psychology books, gifts and T-shirts.
Back To The Top Of The Page
Go To The Psychology Book of The Month Page
Go From Psychology Fiction Back To The Home Page