Prima Donna: The Psychology of Maria Callas
Professor Paul Wink

Prima Donna: The Psychology of Maria Callas explores the psychological mechanisms underlying the hypnotic power of Callas's artistry and the unfolding of her tragic life story. Although precipitated by the trauma and shame that followed her abandonment by Aristotle Onassis and the rapid deterioration of her voice, Callas's midlife disintegration reflects deep psychological vulnerabilities. 

In this book, Professor Paul M. Wink utilizes cutting-edge advances in research on developmental psychology and narcissism to shed light on Callas's puzzling personal deterioration during the last nine years of her life. Lacking a cohesive and integrated sense of self, Callas sought affirmation and vitality from adoring audiences and older men including her husband Battista Meneghini and her long-term partner Onassis. The propensity to fuse her identity with stage roles contributed to her artistic greatness, but envy and the lack of an intrinsic sense of meaning and worth intensified her vulnerability to life's vicissitudes. Prima Donna is both a powerful study of Callas's life and a contribution to the greater body of work on the psychology of artists. This critically acclaimed book:
Offers the first in-depth psychological account of Maria Callas's life and death 
Introduces and sheds light on little known aspects of Callas's childhood, adolescence, and adult life 
Recasts Callas's life in terms of narcissism, a highly topical personality construct
Long before Beyonce, Madonna, or Cher, there was Maria Callas. Wink explores the depthless fragility behind the greatest diva of all time. In reconciling the vulnerable Maria with the imperial Callas, he elucidates both the mystery of opera's most galvanizing figure and the inner workings of narcissism in human psychology. Prima Donna is a tour de force worthy of its majestic subject. (Jefferson A. Singer, PhD., Dean of the College and Faulk Foundation Professor of Psychology, Connecticut College)

Prima Donna: The Psychology of Maria Callas
 is available to buy from your
favorite
 bookseller and online in print and kindle versions from Amazon.

---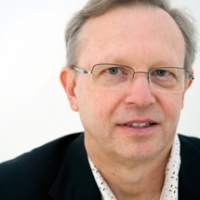 Dr. Paul Wink is Professor of Psychology and the Nellie Zuckerman Cohen & Anne Cohen Heller Professor in Health Science at Wellesley College. He is a leading researcher in the area of adult development with numerous publications on narcissism, aging, and religion and spirituality. He is the co-author of In the Course of a Lifetime: Tracing Religious Belief, Practice, and Change, and a co-editor of books on the psychology of retirement and spirituality in a diverse world.

---
Know Someone Who Would Love To Read 

Prima Donna: The Psychology of Maria Callas

?

 






Share This Page With Them

.

Back To The Top Of The Page