Practical Mindfulness: A Physician's No-Nonsense
Guide to Meditation for Beginners
Greg Sazima, MD
2021 INDIES Gold Winner Body, Mind & Spirit
Lost in the woods of distraction? Finding home is closer than you think.
We all search for that safe, comfortable feeling of "home" – the experience of peace of mind. But that search seems like stumbling in the dark for many of us, blinded as we often are by distractions both inside and outside of ourselves. Those of us who don't have a more developed interior awareness — of our blind spots, quick triggers, and repetitive reactions — are especially prone to suffering: anxiety, depression, and difficulty managing change.
It's not a comfortable place to come home to.
Practical Mindfulness teaches readers that our real home, a place we can always return to, no matter the circumstances, is actually inside of ourselves. Practical Mindfulness' clear training helps readers respond and adapt to the inevitable opportunities and stresses of contemporary life. Beginning meditation is often made more complicated than it needs to be. Practical Mindfulness simplifies it and eases the way to getting a solid practice going.
Practically Mindfulness stands out from other mindfulness books.
It works. The author is living proof. Dr. Sazima has been meditating for twenty-plus years, both helping others and managing the peaks and valleys in his own complicated life, including navigating cancer. Concepts and techniques are conveyed in an effective way, with practical maps of our "mindscapes." Readers will find clear, sequential exercises that progress from introductory breath practices out to wide-angle meditation on all experience. There's a special emphasis on practical tools, tips and troubleshooting for the early struggles that can accompany the "startup." Dr. Sazima leverages his own meditative history to help readers along.
It's no-nonsense. And no incense. As a physician and educator, Dr. Sazima's outlook is naturally evidence-based and oriented toward simplifying the complex. From this practical perspective, the science-minded, curious reader is offered a go-to resource on mindfulness. From an innovative foundation that weaves together common aspects of science and wisdom traditions, Dr. Sazima demystifies how we experience our minds in the moment-to-moment of living. No New Age accessorizing is necessary (unless you like that kind of thing.)
It's irreverent. Bookshelves are bursting with hundreds of sincere, serious books on mindfulness and meditation. Yet, readers are ready for self-help that doesn't take itself so seriously. Practical Mindfulness is open-hearted, funny, and allergic to pretense. It's a read that's warm, informal, and occasionally snarky, to teach and model the benefits of meditation.
We can use meditation to examine our interior home – every sunny spot and dark corner – and cultivate the rewards of calm, contentment, and better coping. With a more adaptive and settled sense of our own mindscape, we can spend more time in real engagement with the world and less time escaping its discomforts. We can cultivate a deeper appreciation of all of our experiences, from the everyday to the extraordinary, and can live our lives more fully, joyfully and wisely. That home is closer than you think.
A Conversation About Practical Mindfulness with Greg Sazima, M.D.
Praise For

 Practical Mindfulness
"As a psychiatrist, I regularly recommend mindfulness meditation because I know I am supposed to, but I always felt intimidated when I would try it myself. Dr. Sazima's humor and humanity make this practical guide just the right place to start, or jumpstart, your own mindfulness practice. Practical Mindfulness is the one book I recommend to my patients, even when they don't believe they want to start meditating." - Lisa Goldstein, MD, child and adolescent psychiatrist, Philadelphia, PA
"I wholeheartedly recommend Dr. Greg Sazima's book, Practical Mindfulness. It is an extremely user-friendly book that is essential to both everyday users who need new skills for how to be 'in the here and now' and deal with stress, as well as a wonderful read for mental health professionals to add to their tool bag of counseling skills. I teach Motivational Psychology and plan to add this book as required reading for both my undergraduate and graduate students." - Holly Davani, MA, HPI, certified behavioral trainer, Baltimore, MD; Associate Graduate Faculty, Department of Psychology, Towson University
"What a delightful, fun and informative book. It's a very practical guide to anyone wanting to learn more about meditation and to anyone wanting to enhance their experience with meditation. Dr. Sazima has a great way with words and takes you on a enjoyable journey to enlightenment, peace and harmony. As someone who meditates daily, I thoroughly enjoyed the book and will recommend it to all my friends, family, colleagues and clients." - Roland Williams, MA, LAADC, NCACII, CADCII, ACRPS, SAP, Master Addictions Counselor, educator and consultant
"Practical Mindfulness is a clearly written guide to the practice of meditation and mindfulness. Step by step, Dr. Sazima leads us through exercises that lead to deeper meditation, while at the same time describing the philosophy behind mindfulness drawing on a wide range of concepts from quantum physics to neuroanatomy. The book is written in clear language with a dollop of humor so that it succeeds in being not only informative, but also entertaining. Anyone who reads Practical Mindfulness will find it an indispensable guide to leading a more mindful life." - John O'Neal, MD, psychiatrist in Sacramento
"An insightful and demystifying look at mindfulness practice." - Kirkus Reviews
Read the Kirkus review in full
Read The Kirkus Interview With Dr. Greg Sazima 

Click Here to read more Amazon customer reviews
---
Practical Mindfulness: A Physician's No-Nonsense Guide to Meditation for Beginners

 is available from your favorite bookseller & online internationally from Amazon.




---
About The Author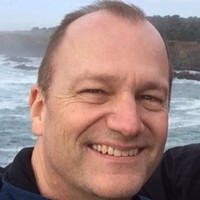 Dr. Greg Sazima is a board-certified psychiatrist and psychotherapist, an educator of doctors-in-training, a writer, and a long-time meditator and meditation teacher. He is also a survivor of a rare bone cancer who's used the powerful practice of meditation to navigate his own medical crisis. Now, he is on a "pay it forward" mission to help us gain a practical understanding and basic mastery of mindful awareness. In Practical Mindfulness, he leverages lessons from his experience in a personal, informal style to show why and how meditation works.
His initial exposure and interest in mindfulness began in the mid 1990's, while working to incorporate Mindfulness-Based Stress Reduction (MBSR) tactics into chronic disease management programming for clinical patients. His personal passion for the benefits of an individual meditation practice followed. He has studied and practiced vipassana (insight) meditation with a teacher and training group in the Tibetan Kagyu lineage for almost 20 years.
Over time, he has gradually integrated awareness practices into his clinical and teaching work.
His writing career began with medical lectures and journal articles. Academic publications and presentations include works on doctor/"difficult" patient relationships and incorporation of meditation training into outpatient clinical practices. More recently he has written for mass media, with opinion essays on mental health issues published widely.
Dr. Sazima is currently in sustained remission after a decade of recurring medical crises due to chondrosarcoma, a form of bone cancer. Dr. Sazima's wife of 30 years is a family physician; they have three adult sons. He has developing podcasts on brief meditative tactics (Practically Mindful Moments), mindful practices for kids, and general mental health issues. His volunteer work includes serving on the Boards of Directors of Capital Public Radio, Northern California's NPR network, and Snowline Hospice, a non-profit palliative care provider in the Sacramento/Sierra Footihills region.
You can learn more about the life changing work of Dr. Greg Sazima by visiting gregsazimamd.com and practicalmindfulnessbook.com and you can connect with him online via LinkedIn.
---
Know Someone Who Would Love To Read 

Practical Mindfulness: A Physician's No-Nonsense Guide to Meditation for Beginners

?

 






Share This Page With Them

.
Back To The Top Of The Page