Mood Prep 101: A Parent's Guide to Preventing Depression and Anxiety in College-Bound Teens
Carol Landau, PhD
Our teenagers are suffering more than ever. The COVID-19 pandemic has led to an explosion of anxiety and depression in young people, college counseling centers are overwhelmed, parents are worried, and mental health issues are increasingly common in young people between the ages of 12 and 20. Parents are particularly concerned about how to help their kids achieve a safe, healthy, and fulfilling college experience in light of soaring rates of depression and anxiety in young people. Fortunately during this time of pandemic, political turmoil and anxiety about climate change, there is a book that provides expertise and evidence-based  guidance for parents, teachers, and psychotherapists

Mood Prep 101: A Parent's Guide to Preventing Depression and Anxiety in College-Bound Teens answers the question most parents have - "What can we do?" - when it comes to college-bound teens who may be vulnerable to anxiety and depression. Written with humor and compassion by award-winning psychologist and psychotherapist Carol Landau, this timely book empowers parents by providing strategies for helping their children psychologically prepare for college and adulthood, as well as by addressing and alleviating the anxiety parents themselves may feel about kids leaving home for the first time. Young people need a solid foundation of parental support in order to succeed at college; as such, Landau shows parents how they can promote healthy communication and problem-solving skills, and how they can help young people learn to better regulate emotions and tolerate distress. Landau also describes stressors typical amongst college students, and explains how to identify vulnerabilities to anxiety and depression, including perfectionism, social isolation, and the feeling of being "different". 

Finally, the book sheds light on some of the risky behaviors commonly found on today's college campuses, such as substance use and unsafe sexual relationships, and how they can exacerbate or even trigger anxiety and depression in young people. Landau concludes by calling on parents and educators to back away from the stressful, competitive focus of the college admissions process and turn instead to the values of curiosity, collaboration and empathy.
Reviews
Mood Prep 101 is a must read for every parent or professional who cares about and works with high school and college aged teens. Dr. Landau provides a 21st century perspective of adolescent development based on sound, evidence -based research and clinical experience. The social realities faced by adolescents and young adults today must be understood by all who care about them. Dr. Landau not only understands that, but offers clear and powerful perspectives and tools to help and guide this population. Presenting a deep-dive into the successful approach of Cognitive Behavior Therapy, Dr. Landau provides parents and counselors with tools to intervene and help. What I found most compelling about this book was the focus on the emotional and social challenges of college life. Dr. Landau's compassion and care is evident as she addresses her students' issues, and that approach inspires and validates all of us who are guiding high school and college students. Claire Cafaro (Independent Education Consultant, Clear Directions, HoHoKus)

If there's a more timely or necessary book in this time of pandemic — and frightening querulous politics — I don't know what it is.

Carol Landau is a clinical professor of psychiatry and human behavior and medicine at Brown University's Alpert Medical School and is also a practicing psychiatrist, having worked with high school and college students and their families for more than 30 years. If I listed all her credentials, there'd be no room for what has to be a kind of introductory vision of this sweeping, important book.
Landau writes in an informative and straightforward manner about depression, anxiety, isolation, adolescent development and everything involved with these experiences, and then goes on to discuss actual case studies to see what can be accomplished, how to deal with every aspect of therapy to help find solutions and strategies, creating a kind of road map that will help the student and family deal with these issues.

For her, family support is absolutely mandatory, if this is at all possible. "A strong family foundation" provides a jumping-off point and is part of the entire therapeutic process. If a family is dysfunctional or prone to depression, Landau works with all involved so that no one feels isolated or singled out. A family does not have to be biologically defined but can be a consistently supportive group.

Landau is up to date on all the research in her field, as well as with enough acronyms to start her own government. At times they can blur, but she clearly defines them so that we don't get lost. She makes a necessary distinction between puberty and the adolescent's search for a distinctive sense of self. These coincide but are not mere reflections of one another.

Social media dwells on often destructive stereotypes: the very thin female, the very macho male, the first almost obsessed by how she looks, the second taught to quash emotional responses and "man up."

Self-exploration lies at the heart of her therapeutic strategies and processes.

Landau tells stories of real people clearly and caringly, so that you can identify or at least empathize with them. The book is not at all just abstract musings and methods. Culture, social traditions, race, gender, sex and ethnicity play into all these often heart-breaking tales, and Landau spells out clearly the culprits and conditions she unearths.

I especially liked Calli's tale, a young woman who spent too much time ruminating, as if too much analysis produces paralysis. Alas, I can identify completely. Then there's Nick and Brad and Lucas and Maria and Lynne and ... Depression for girls is almost double that of boys.

Landau's advice is carefully crafted and easily understood as it wrestles with debilitating perfectionism, heading off to college, issues of weight, sleep and nutrition. Depression and anxiety these days are as much of a pandemic as COVID-19.

Landau quotes Michel Foucault, and it gets to the heart and soul of her book: "My job is making windows where there were once walls." (Sam Coale. Professor of American Literature and Culture at Wheaton College, MA)
Dr. Carol Landau has published a terrific and timely book written to provide strategies for helping children prepare psychologically for college and adulthood, as well as helping to address and alleviate the anxiety parents themselves may feel about their kids leaving home. Michael Chamberlain MBA, CDP (Senior Advisor | Equity Strategist | Brand & Communications Consultant)

Mood Prep 101
is available to buy from your local bookseller and online internationally from Amazon.

---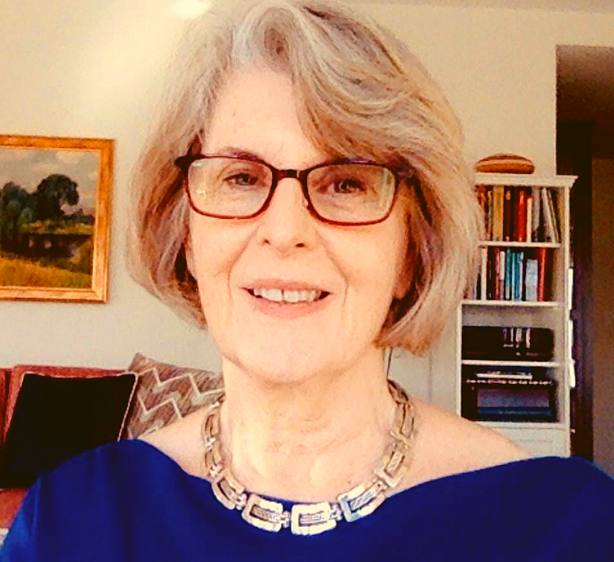 Carol Landau, PhD is a Clinical Professor in the Department of Psychiatry and Human Behavior and the Department of Medicine at The Warren Alpert Medical School of Brown University, where she has taught courses on family dynamics, depression, anxiety, and psychological development for many years. She also developed the psychology and psychiatry curriculum for the General Internal Medicine Residency.
Dr. Landau completed her undergraduate studies cum laude and with honors in American Civilization at Brown University. She received a doctorate in Clinical Psychology from the University of Rhode Island where she was the recipient of The University of Rhode Island Fellowship. She studied with James Prochaska and completed her psychology residency in the Brown University Clinical Psychology Training Consortium. She was a co-founder of Women's Health Associates, a multi-specialty group practice affiliated with Brown and serves on the Office of Women in Medicine and Science on The Senior Advisory Council.

Dr. Landau maintains an independent practice of consulting psychology and specializes in the treatment of depressive and anxiety disorders, student mental health and women's health. She works collaboratively with clients to achieve their goals and incorporates family systems based interpersonal therapy with cognitive behavior therapy. Dr. Landau has served as a consultant to numerous academic, healthcare and corporate clients.
You can learn more about the influential work of Dr. Carol Landau via her website carollandau.com and you can follow her online via Twitter and LinkedIn

Learning How to Manage Uncertainty with Carol Landau, PhD

---
Know Someone Who Would Love 

Mood Prep 101: A Parent's Guide to Preventing Depression and Anxiety in College-Bound Teens? 


Share This Page With Them.

Back To The Top Of The Page