Loving Someone with Suicidal Thoughts: What Family, Friends, and Partners Can Say and Do


Stacey Freedenthal, PhD, LCSW
If you love someone who has suicidal thoughts, you may struggle with profound fear of saying or doing the wrong thing. You desperately want to help, but you're unsure of where to start. This book can guide you as you support your loved one - without sacrificing your own needs and well-being. You'll find the answers to some of your most urgent questions, including:
What are signs and clues of suicide risk? 
How do I talk with my loved one about their suicidal thoughts? 
When should I call the police?
What do I say and do after a suicide attempt?
What treatments for suicidality are available? 
How can I help the person I care about stay safe?
What can I do to help them feel better, too? 
What can I do to cope better? 
What does recovery look like after a suicidal crisis?
Written by a psychotherapist with decades of clinical experience in suicidology, this compassionate guide offers essential communication techniques you can use to help your loved one, as well as strategies for navigating your own stress, worry, fear, and anxiety. Drawn from cognitive behavioral therapy (CBT), acceptance and commitment therapy (ACT), and mindful self-compassion, the tools in this book will help you recognize warning signs, improve communication, create a safety plan, know when to seek professional help, and support a loved one in crisis.
If you need help with a suicidal crisis right now, you can call the Suicide and Crisis Lifeline at 988 or text HOME to 741741 to reach a crisis counselor at the Crisis Text Line. Be aware that those resources occasionally call the police if they believe someone's in imminent danger of suicide.
Praise for Loving Someone with Suicidal Thoughts
"What do I do? is the most frequently asked question I receive from family members, friends, and coworkers hoping to support and help someone they care about who has suicidal thoughts. Finally, there's a simple, easy-to-follow 'how-to' guide that can help anyone asking this question. Stacey Freedenthal's book fills a much-needed gap in suicide prevention and should be available in every mental health clinic, crisis center, and school. I'll be ordering in bulk to make sure I always have a copy on hand to share with those who need it."
– Craig J. Bryan, PsyD, ABPP, stress, trauma, and resilience professor of psychiatry and behavioral health at The Ohio State University College of Medicine; and author of Rethinking Suicide: Why Prevention Fails, and How We Can Do Better
"Stacey Freedenthal's book is an incredible journey into the lives of those who love people that think of suicide. The book helps all who read it ask the tough questions, manage guilt, and create a mental health plan before a tragedy strikes. It is a deep look into how people who have thoughts of suicide can find hope, light, and purpose, as well as all of the reasons to be here tomorrow."

– Kevin Hines, storyteller; award-winning filmmaker; and author of Cracked, Not Broken: Surviving and Thriving After a Suicide Attempt
"Stacey Freedenthal has done the impossible—combined scholarship with decades of personal and professional experience to write an easy-to-understand and endlessly helpful guide about supporting loved ones through one of the most confusing and complex human experiences—suicidal thoughts. Stacey gives her readers exactly what they want—answers and a path forward without resorting to platitudes and cliches. I will be recommending Loving Someone with Suicidal Thoughts to everyone."
– Jonathan B. Singer, PhD, LCSW, professor at Loyola University Chicago School of Social Work, past president of the American Association of Suicidology, and coauthor of Suicide in Schools
"Loving Someone with Suicidal Thoughts is a brilliant, beautifully written resource for all who support people struggling with suicidal thoughts. Stacey Freedenthal's clear, practical advice is a gift to family members, friends, and therapists seeking to understand and help loved ones with suicidal thoughts. Her empathy and expertise radiate throughout each page of this comprehensive, compassionate guide."
– Kathryn Gordon, PhD, licensed clinical psychologist, and author of The Suicidal Thoughts Workbook
"Powerful, personal, professional, and unique. These are the first four words that sprung to mind when I read Loving Someone with Suicidal Thoughts. Genuinely, there is no book like this out there. Written by someone with decades of experience working in the field of suicide prevention, this book deals with all of the big questions around supporting a loved one who is suicidal. A must-read!"
– Rory O'Connor, PhD, director of the Suicidal Behaviour Research Lab at the University of Glasgow, president of the International Association for Suicide Prevention, and author of When It Is Darkest: Why People Die by Suicide and What We Can Do to Prevent It
"Having lived in that 'dark place' for more than thirty-five years, I can confidently say that Loving Someone with Suicidal Thoughts gives you a clear-cut understanding of how to effectively help our loved ones who are in this dark place. I have a history of twenty-two suicide attempts, so having a book that helps describe the emotions that I've always wanted to share with the people who love me the most is phenomenal."
– Kevin Berthia, suicide survivor and prevention advocate whose story of hope has touched diverse audiences around the world
---
Loving Someone with Suicidal Thoughts: What Family, Friends, and Partners Can Say and Do is available to buy online internationally from Amazon.

---
About The Author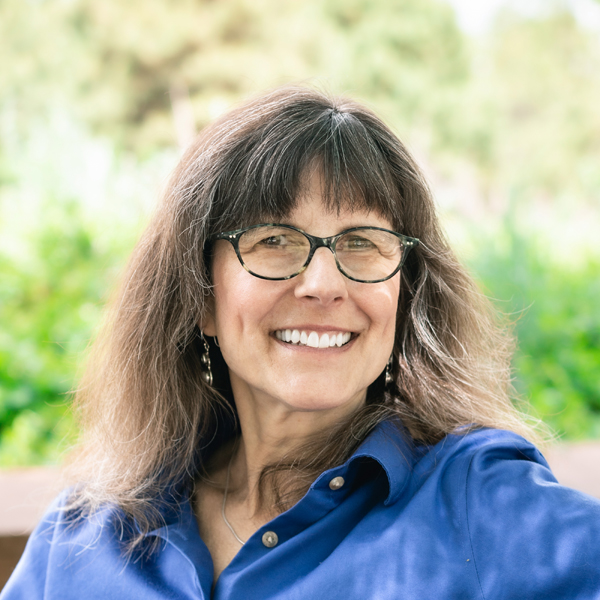 Stacey Freedenthal, PhD, LCSW, is a psychotherapist and consultant in private practice in Denver, CO, and an associate professor at the University of Denver Graduate School of Social Work. Dr. Freedenthal is recognized nationally and internationally for her expertise in helping people who have suicidal thoughts.
In addition to Loving Someone with Suicidal Thoughts Dr. Freedenthal has also authored Helping the Suicidal Person: Tips and Techniques for Professionals.

You can learn more about the invaluable work of Dr. Stacey Freedenthal by visiting her website speakingofsuicide.com and you can connect with her online via Twitter and LinkedIn.
---
Know Someone Who Needs To Read Loving Someone with Suicidal Thoughts: What Family, Friends, and Partners Can Say and Do?
Share This Page With Them
.
Back To The Top Of The Page