Click following link to check out a collection of classic articles that all psychology students should read.



Psychology Classics On Amazon





Interview with Dr. 
Lawrence Shapiro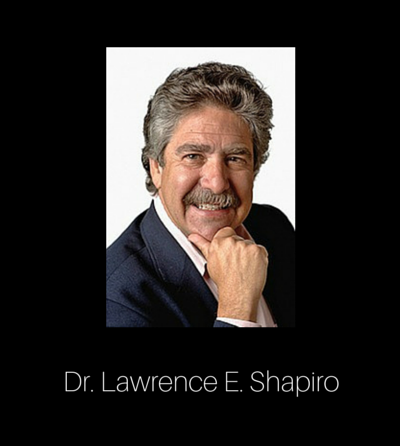 Lawrence E. Shapiro, Ph.D., is an acclaimed child psychologist renowned for his innovative play-oriented techniques. In the course of a distinguished career spanning over 30 years, Dr. Shapiro has written over fifty books and published hundreds of psychological tools and therapy handouts used by mental health professionals around the world.
Q & A
You are an internationally recognized child psychologist. What led you to specialize in this particular area of expertise?
I've always been interested in creative kinds of psychotherapy, and there are few things more creative than play therapy. I began my work looking at ways to help underserved populations of children, including children with a variety of developmental delays. In many ways, helping this type of client, even in little ways, has a tremendous impact. For example, I recall working with a cognitively disabled teenager who literally jumped into a dumpster looking for food whenever her parents took her out. They couldn't control her behavior, so they hardly ever left the house. It took only a few sessions to teach them how to respond to this behavior, and it changed the lives of every member in the family.
You're also known for promoting innovative play-oriented techniques.  Could you outline one of these techniques along with the benefits it affords?
I'm probably best known for creating and publishing therapeutic games-over 150 of them. My first book was on the benefits of playing games to help children with ADHD learn self-control (Games to Grow On:  How To Teach Children Self-Control While Having Fun). The book was for teachers, parents, and therapists and taught them how to make a variety of fun games.  
I soon realized though that most parents and therapists don't like to "cut and paste" to make therapeutic tools, and they would rather just buy a ready-made game and play it with kids. I started a company back in the 1980's to publish games for therapists, and since then games have become a staple in child therapy. Games are a great way to engage resistant children who won't open up to therapists using open ended play therapy techniques. 
If you could impart just one piece of advice to every parent, what would that advice be? 
That's easy. I would tell parents to set clear and realistic rules for their children and stick to them. The vast majority of children I've seen with emotional and behavioral problems live in homes where rules and consequences are not clear.
What's the thinking behind your website BetweenSessions.com?
I've always believed in the value of practical tools for therapists. Theory is important, of course, but many times therapists just want a specific tool to use with clients, and yet have to purchase an expensive workbook or scour the Internet to find that tool. I wanted to create a site which would have hundreds of tools that therapists could send home with their clients, and to have these available 24/7/365. 
We're trying to compile a complete library of evidence based downloads for therapists to use with both common and uncommon problems. Problems finding the right resource should not impede the progress of therapy.
Note: Dr. Shapiro recently published an E-book designed to be used by therapists to treat clients with anxiety disorders. You can download this excellent resource for FREE by clicking HERE.
You've written widely on behalf of counselors, therapists and mental health professionals. What would you say are the most important support tools for practitioners working in these areas?
The most commonly practiced therapies, CBT, DBT, ACT, and others, rely heavily on clients learning new skills and applying them to their problems in their everyday life. These tools can include assessments, data recording, journaling, and even creative arts activities. Self-help tools can be very effective, particularly when prescribed and supervised by a therapist.
What projects will you be working on in 2015?
We've created hundreds of forms for our site, and we're now combining them into targeted ebooks, and creating a series of "essential tools." For example, we have ebooks coming out on essentials tools for helping clients with anxiety disorders, depression, self-injury, and many more. We have a dozen books in the cue that will all be available to members of BetweenSessions.com.
---
Back To Top Of The Page
Go Back To The Main Psychology Expert Interviews Page
Go From Lawrence Shapiro Interview Back To Home Page