How Becoming A Life Coach Is A Great Career Choice
There are a lot of reasons to love life. All of the things you experience every day can contribute to your personal and professional growth, making you a smarter and wiser person in the long run. But on the other side of the coin, life can get stressful. This is especially true if you're often placed in a new situation with new challenges. 
Experiencing too much stress in life can become the reason why you'll miss opportunities, lose relationships, and put your health on the line. You can prevent experiencing all of these by working as a life coach. 
But First, What's A Life Coach?
A life coach is a professional who counsels other people to identify their goals and create an actionable plan for them. Depending on the concentration, a life coach can also focus on improving relationships or teach clients how to cope healthily from grief and depression. 
Although the concept of life coaching is relatively new to some, the role of a life coach can help individuals identify problems, improve relationships, and help them become more self-aware. In its simplest sense, a life coach is a person who ensures that their clients can make the most out of their lives and determine what triggers a specific problem. 
A life coach plays a vital role in their clients' lives. This is one of the reasons why before you can work as a life coach, certain training from professionals in the industry, such as the iNLP Center on neuro-linguistic programming, is required. You need to undergo rigorous training to become physically and mentally sound and offer life coaching services to other people.
How Becoming A Life Coach Is A Great Career Choice
No matter what your interests and academic background are, you'll surely find a career that fits the bill. Usually, you just have to be patient with your efforts so you'll end up having a job and career in your preferred industry. 
But unlike other types of careers available today, there are some benefits that you can only experience once you start as a life coach. These benefits are probably the reasons why more and more people are becoming life coaches.
To paint a clearer picture of how becoming a life coach is a great career choice, consider the points below:
1. You'll Be An Expert In Controlling Your Own Life
As mentioned, a life coach works as being the captain of their client's lives. When you work as one, you'll be diving in your client's innermost emotions, desires, and goals. You'll provide a realistic plan to help them achieve all the things they want in their lives. You'll be present in every step of your client's transformation - from identifying problem, realizing their goals, to celebrating their victories. You'll become the writer of your client's lives so they can enjoy countless adventures. You can provide all of these services to your future clients. So, can you imagine how this knowledge and experience can work on your own life?
Aside from the training required from you, the experiences you'll create with your clients can create a huge impact in your own life. The more clients you have in life coaching, the more things you'll learn in life in general. As your clients share their experiences with you, you'll have a better understanding of your life and creating solutions for problems will become an easy task for you. In summation, everything you've learned in life coaching can be applied in your daily routine. 
2. Your Ability To Listen Will Improve 
When you start to work as a life coach, expect that you'll be hearing different sentiments and problems of your clients. Some of them might even break down in front of you, especially if they don't have any outlets to release their stress and frustration. You might not know this, but over time, your ability to listen will eventually become better once you work as a life coach. 
As a life coach, you'll not only listen to what your clients are saying, you'll also learn how to effectively take mental notes of the words used when speaking and take clues from their body language. 
Being a life coach allows you to understand the deeper meaning of listening and implement these strategies once you work as a life coach. Here's how it works:
For example, as a life coach, you'll be "listening to" everything your client has to share to you. This means that whenever your client is devastated about not getting a promotion at work, you should be all ears to them. It's your responsibility to listen to all of their sentiments, no matter how long the conversation is. Everything they'll convey during your sessions can be a goldmine of information for you to determine what your client's problems are and come up with solutions that are suitable for their current situation and goals. 
You should also "listen for" whatever their needs and desires are. Usually, clients can't identify what they really want in life. As a life coach, you'll be working to help them point out what their wants are based from the information they're telling you. You need to pay attention as to how your clients are talking to you (word choices, emotions, etc.) because this is where you can determine what their goals and needs are.
Lastly, a life coach should also know how to "listen with." There will be instances when a client doesn't really need someone to give them advice; more often than not, they just need a person to listen to them to make them feel better. You'll play this role as a life coach and use your heart and energy to connect with your clients.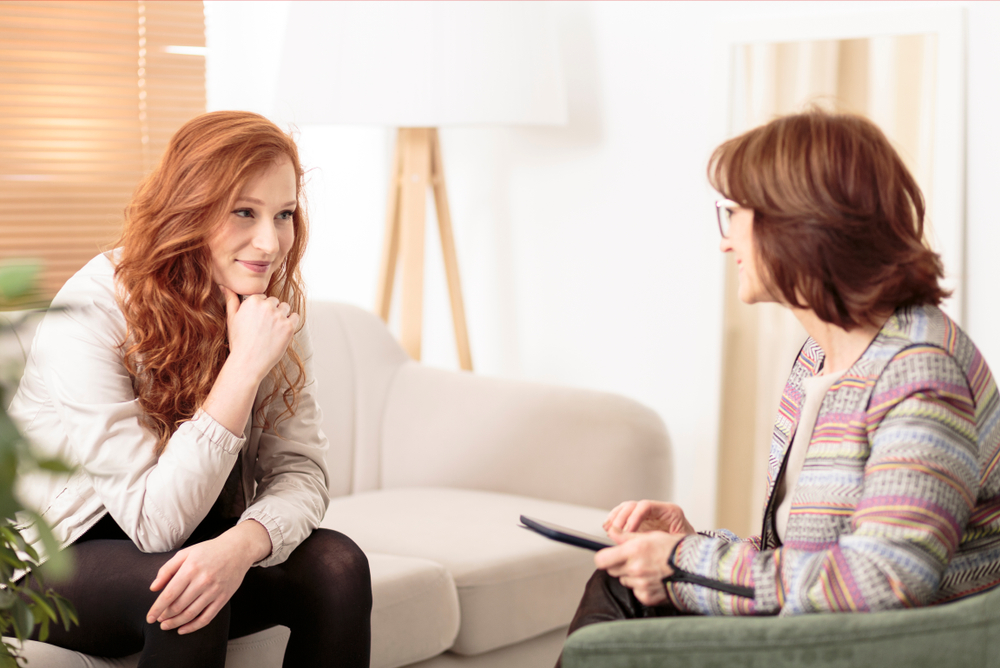 3. You Can Finally Become An Entrepreneur!
Most people believe that they can't attain financial freedom when they work as an employee all 
their lives. Sure, having a stable job might help them pay the bills, but it doesn't ensure financial stability in the long run. This is probably one of the reasons why a lot of people are starting and operating their own business rather than applying to companies. For them, the former provides more flexibility and opportunities to earn. 
If you're looking forward to becoming an entrepreneur, but doesn't have in-depth knowledge of starting a business, working as a life coach can be the answer to your problems. 
When you work as a life coach, you'll become your own boss. You don't have to deal with managers breathing behind your neck, telling you what to do and not to do. As a life coach, you have the freedom to decide when and where to see the clients. This flexibility also allows you to spend more time with your friends and family, and reward yourself by traveling once in a while. 
If you have several responsibilities at home, you can still work as a life coach by providing online services. There are now online platforms that allow you to work with clients from different parts of the world, without leaving the comforts of your home. 
Working as a life coach will definitely create a work and life balance, allowing you to make the most out of your personal and professional life. 
4. You Can Build Relationships That Can Last A Lifetime
The relationships you have in your life can significantly affect your mood and outlook. If you're always surrounded by negative people, it'll be challenging for you to live up to your potential. 
You'll likely stay in your comfort zone because the people around you will tell you that "you can't." 
The relationships you create once you start your journey to becoming a life coach will not work this way. On the contrary, the people you'll meet along your journey can empower you to do better, and improve the quality of your life. 
When you start your training program to become a life coach, you'll meet people who share the same interests and passions as yours. These training programs can be a great platform for you to gain clients and meet people who can help you reach the peak of your career. You'll never know how a colleague from a training program can eventually become your mentor in the life coaching industry. 
But your network doesn't end once you accomplish these training programs. When you start to work as a life coach and offer life coaching services to your clients, your network will continue to grow. And because you'll be able to connect with your clients with trust and intimacy, it'll be easy for you to develop authentic communication and connection with them. 
Some of your clients might even be more comfortable sharing their problems with you rather than their own friends and family. This professional relationship can blossom into great friendships that can last for a lifetime!
5. You Get To Utilize Your Strengths And Values 
When you work in a corporate setting, you're expected to follow a certain protocol. If you work as a customer service representative, you'll be taught on how to pacify an angry or an unsatisfied customer. Usually, you'll be provided with a script, and failure to follow this material can put your career in danger. 
In worse cases, insubordination can even become the reason why you'll lose your job. A life coach doesn't need to strictly adhere to any types of scripts. Because your clients are different persons who undergo different problems, you'll have the opportunity to create a strategy that's tailored-fit to a particular client. 
When you work as a life coach, you'll have the chance to choose who your clients are. The clients you'll accommodate should be suitable to your experience and skills as a life coach. How else can you help your clients if you don't have any idea what they're going through? How can you provide a realistic solution if you're a novice to their experience? 
The diversity of your clients can highlight your strength as an individual while creating value in your relationship with your clients. 
6. Being A Life Coach Is A Rewarding Career
All careers today can give you salary. Regardless if you're an engineer or teacher, you'll still earn a monthly income once you start to work. However, being a life coach is different because aside from the monetary rewards, working as one can provide several rewarding experiences.
The non-monetary rewards you can get as a life coach can benefit your life today and in the years to come. And unlike other careers available today, working as a life coach can provide skills and experience that can help you become a well-rounded person, allowing you to win in life. Additionally, the things you'll learn in a life coaching career can be applied in other facets of life and even when you're applying for a job in another industry. 
As you coach your clients, you'll learn how to grow with them. You'll better understand why people behave the way they are, what their real emotions are, and how certain situations in life affect them. You'll basically have a deeper understanding of the general public while improving your people skills. Because of the enriching encounters you'll have with your clients, you'll know how to treat other people with respect and patience. 
You'll be in charge of the growth and improvement of other people, which is something you can't experience from other careers or industries. 
Act Fast
If you're convinced that working as a life coach is the best path for you, start scouting for professionals or businesses that can provide you the required training. If you know individuals who started their careers in life coaching, ask for their recommendations and tips, as well. The earlier you start working on the requirements, the sooner you can function as a life coach!
---
Top Tip!
Look for life coach jobs on different job boards, like Jooble.
Nov 26, 23 10:14 AM

What is fictophilia?

Nov 24, 23 05:29 AM

I have always been incredibly self-conscious, particularly when it comes to what other people think of me. How can I stop worrying so much about what others

Nov 22, 23 10:10 AM

Can someone please explain the psychology behind Black Friday. I just don't get all the shopping hype and hysteria.
Please help support this website by visiting the All About Psychology Amazon Store to check out an awesome collection of psychology books, gifts and T-shirts.
Back To The Top Of The Page