Advertise Here!
A Theory of Human Motivation
(By Abraham Maslow)
Want To Study Psychology?

When Abraham Maslow introduced the world to Humanistic Theory, a 'third force' in psychology was born (Behaviorism & Psychoanalytical theory being the first and second). As the name suggests, humanistic theory concerns itself with characteristics which are distinctly human.

| | |
| --- | --- |
| Arguably the best known example of such a characteristic is Self-Actualization, an innate motivating force unique to the human species. Originally Published in Psychological Review in 1943, it was in this landmark publication that Maslow provided the first published representation of Self-Actualization at the pinnicle of a hierarchy of human needs. According to Maslow Self-Actualization refers to the desire for self-fulfillment, in essence to become everything that one is capable of becoming. | Find A Psychology School Near You |
Clip from a 1968 interview with Abraham Maslow.
Did You Know?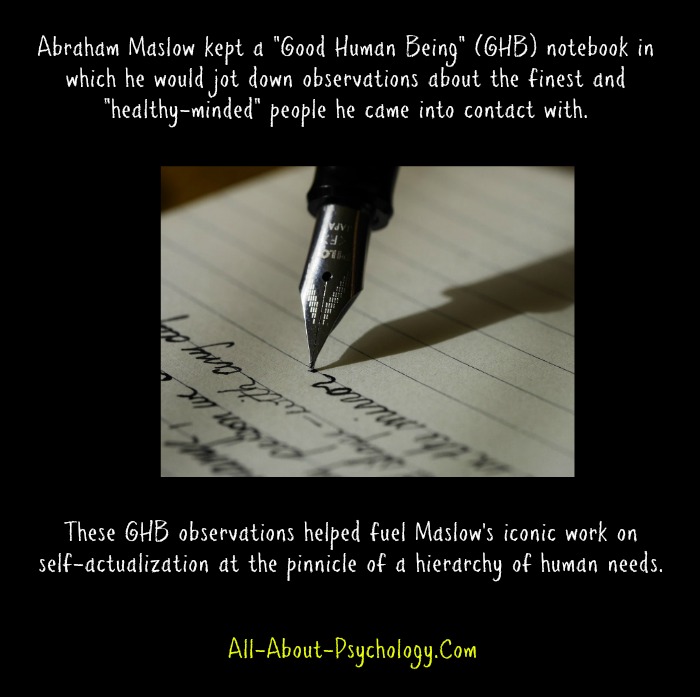 You can download a free full-text PDF of Abraham Maslow's classic (Self-Actualization/Hierarchy of Needs) article via the following link.
Sep 23, 18 10:00 AM




Norma Estelle Cutts was born. A pioneer in the provision of school psychological services in the United States, her landmark publication in 1943 "How to Use Psychological Service in the Schools, A Gui…

Sep 22, 18 10:00 AM




Robert Thorndike was born. A brilliant psychometrician, Thorndike is best known for his collaborative work with Irving Lorge and Elizabeth Hagen in developing measures of mental and scholastic ability…

Sep 21, 18 10:00 AM




Albert Beckham was born. A profoundly influential figure in the field of school psychology, Beckham pioneered the introduction of psychological services within public schools and established the first…
If you like this website please support my
All About Psychology Patreon Page
so that I can continue to create free content and resources for psychology students and educators.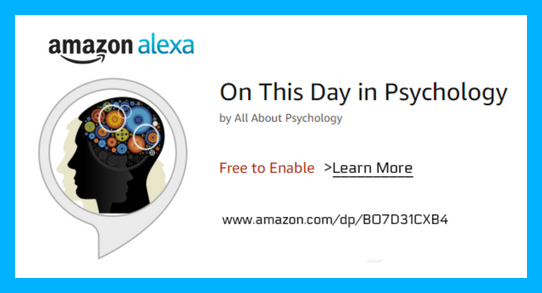 Back To The Top Of The Page
Download More Free Full-Text Psychology Classics