Advertise Here!
A Theory of Human Motivation
(By Abraham Maslow)
Want To Study Psychology?

When Abraham Maslow introduced the world to Humanistic Theory, a 'third force' in psychology was born (Behaviorism & Psychoanalytical theory being the first and second). As the name suggests, humanistic theory concerns itself with characteristics which are distinctly human.

| | |
| --- | --- |
| Arguably the best known example of such a characteristic is Self-Actualization, an innate motivating force unique to the human species. Originally Published in Psychological Review in 1943, it was in this landmark publication that Maslow provided the first published representation of Self-Actualization at the pinnicle of a hierarchy of human needs. According to Maslow Self-Actualization refers to the desire for self-fulfillment, in essence to become everything that one is capable of becoming. | Find A Psychology School Near You |
Clip from a 1968 interview with Abraham Maslow.
Did You Know?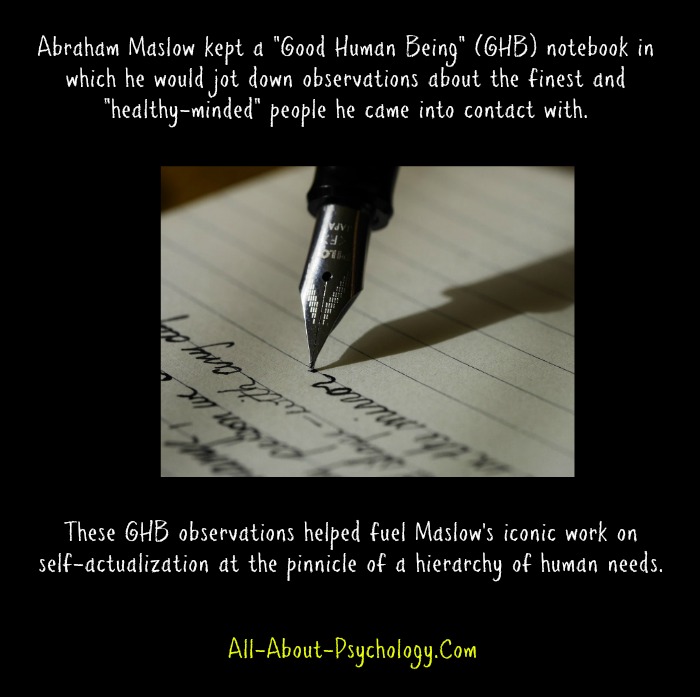 You can download a free full-text PDF of Abraham Maslow's classic (Self-Actualization/Hierarchy of Needs) article via the following link.
Jul 30, 21 01:37 AM

Cognitive Archaeology: Learn all about the fascinating discipline devoted to the study of the evolutionary development of cognition.

Jul 30, 21 01:31 AM

Fascinating Q & A with Professor David Wilson, a renowned criminologist who has worked with and written about a number of British serial killers.

Jul 29, 21 01:00 PM

Originally presented as an address before the Kant Society in 1924, 'Gestalt Theory' by Max Wertheimer is a classic text in the history of Gestalt Psychology.
Back To The Top Of The Page
Download More Free Full-Text Psychology Classics