Advertise Here!
A Theory of Human Motivation
(By Abraham Maslow)
Want To Study Psychology?

When Abraham Maslow introduced the world to Humanistic Theory, a 'third force' in psychology was born (Behaviorism & Psychoanalytical theory being the first and second). As the name suggests, humanistic theory concerns itself with characteristics which are distinctly human.

| | |
| --- | --- |
| Arguably the best known example of such a characteristic is Self-Actualization, an innate motivating force unique to the human species. Originally Published in Psychological Review in 1943, it was in this landmark publication that Maslow provided the first published representation of Self-Actualization at the pinnicle of a hierarchy of human needs. According to Maslow Self-Actualization refers to the desire for self-fulfillment, in essence to become everything that one is capable of becoming. | Find A Psychology School Near You |
Clip from a 1968 interview with Abraham Maslow.
Did You Know?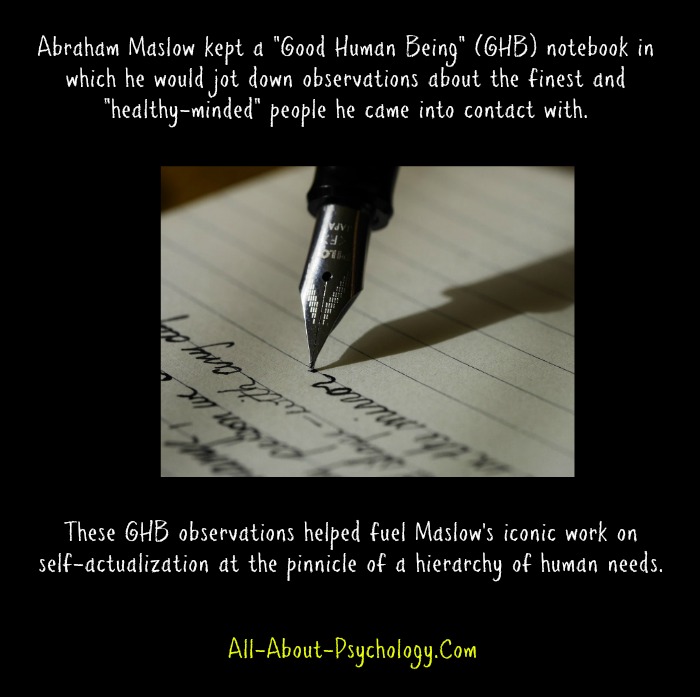 You can download a free full-text PDF of Abraham Maslow's classic (Self-Actualization/Hierarchy of Needs) article via the following link.
Feb 06, 23 09:53 AM

Find out why an online psychology degree can provide flexible, accessible and cost-effective education.

Feb 05, 23 08:55 AM

Fascinating article on the the ideas carl Jung developed during a period of intense crisis and creativity, culminating in the creation of "The Red Book."

Feb 05, 23 04:48 AM

A Critical Investigation into Precognitive Dreams: Dreamscaping without My Timekeeper is an incredible exploration into the world of precognitive dreams and the extensive history behind them.
Back To The Top Of The Page
Download More Free Full-Text Psychology Classics