Gender and Domestic Violence
Contemporary Legal Practice and Intervention Reforms
Edited by Brenda Russell and John Hamel

Over the past 40 years, considerable progress has been made in lowering rates of domestic violence in our communities. This progress has been uneven, however, due to continuing misconceptions about the causes and dynamics of domestic violence, which include an exaggerated focus on males as perpetrators and females as victims, as well as a heavy-handed law enforcement response that compromises the rights of criminal defendants without necessarily reducing violence.
Gender and Domestic Violence presents empirical research findings and reform recommendations for prosecutors, criminal defense attorneys, policy makers and intervention providers with the aim of rectifying shortcomings in legal and law enforcement responses to domestic violence. The volume's editors and chapter authors confront the notion that certain beliefs shared among victim advocates, legal actors, and other stakeholders -- principally that domestic violence is bound by gender, and is primarily a crime against women -- have led to the use of ineffective and potentially harmful one-size-fits-all intervention policies that can jeopardize defendant due process and victim safety. Domestic violence experts, legal scholars, and practicing attorneys present how gendered aspects of domestic violence affect legal decision-making and practice and provide strategies for becoming more inclusive in the adjudicative process, intervention/prevention, and practice. Gender and Domestic Violence: Contemporary Legal Practice and Intervention Reforms provides the foundation from which we can begin to move beyond the gender paradigm by recognizing disparities and applying tools that improve research, policing, and practice, allowing us to progress toward eradicating domestic violence, and to move closer to equality.

Reviews
"Finally! Perhaps the most comprehensive approach to understanding IPV in terms of policy and practice, this book gathers the work of committed scholars who ignored convention in the face of great opposition and steadfastly pushed for a greater understanding of women's use of violence. Hamel and Russell's book shines light in the dark corners where change and progress are desperately needed and represents more than a decade of effort to transform our thinking - and thus our policies, practices, and treatment approaches - resulting in a paradigmatic shift in the conversations around gender and IPV." - Michelle Mohr Carney, PhD, MSSA, Dean & Professor, School of Social Welfare, University of Kansas
"As a former domestic violence prosecutor, I struggled with the one-size-fits-all approach to IPV. As a current defense attorney, I see the havoc this homogenous mindset causes for the wrongfully accused. With a scientific and fact-driven approach, this volume recognizes and reports the nuances of IPV, and asks questions of our current criminal legal system based on research, not stereotypes or politics. Prosecutors, defense attorneys and judges must wrestle with the evidence presented in this volume or risk being well-intentioned agents of injustice." - Peter Chambers, Esq., Law Office of Peter James Chambers
"As a certified family law specialist in California who has presided for many years as a Judge Pro Tem on the Domestic Violence Calendar in the San Francisco Unified Family Court, I appreciate the significant contribution made by Hamel and Russell in addressing the evolving gender roles in intimate partner violence. Their research offers an enlightened critique of the gender paradigm, and valuable insights into what appears to be equal rates aggression - particularly psychological aggression - between the sexes. As a staunch advocate of Alternative Dispute Resolution, and wary of the current punitive, win-lose mindset, I appreciate the creative solutions presented in the book. Such interventions are sorely needed, to reduce the trauma of court proceedings and its impact on the parties, and provide a safe harbor with long-term benefits to the family." Steve Ruben, Esq. Ruben Law Firm
"Hamel and Russell have brought together the most thoughtful and talented researchers, clinicians and legal scholars for their edited volume, Domestic violence legal practice and intervention policy: Beyond the gender paradigm. The chapters cover the latest research findings in the field and translates that data into practical guidelines for understanding and addressing the complex dynamics of domestic violence in various settings. Having conducted extensive research in the area of family violence, and having worked as a clinician with domestic violence perpetrators and victims and as an expert witness in numerous criminal and family law cases, I find this book to be a must-read for anyone who is formulating public policy, designing research studies, involved in criminal or civil legal settings, or designing and implementing clinical interventions." Daniel Sonkin, Ph.D. MFT. Author, Learning to Live Without Violence and Domestic Violence on Trial

"This book will serve as an important contribution to the challenging area of responding to interpersonal and domestic violence. Infusing this emotionally laden field with data-driven and evidence-based responses and analysis will guide our justice systems and communities to find more effective responses than our predominant punitive approach." Prof. Robert Sand, Founding Director, Center for Justice Reform, Vermont Law School

Gender and Domestic Violence
 is available to pre-order from your favorite bookseller and online internationally from Amazon.

---
About The Authors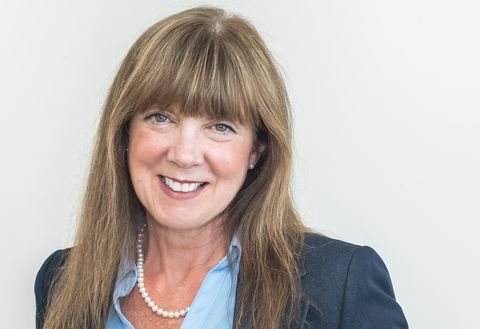 Dr. Brenda Russell, PhD is a Professor of Psychology at The Pennsylvania State University, Berks. Her interests include psychology and law, perceptions of victims and perpetrators of domestic violence, sexual harassment, sexual coercion, and the social-psychological aspects of jury decision-making. She is particularly interested in how gender and sexual orientation play a role in evaluating perpetrators, victims, and defendants in legal cases. 
Dr. Russell has published dozens of scholarly research articles and authored five books to date. She provides education to law enforcement and mental health practitioners.  Dr. Russell serves as an expert in criminal and civil domestic violence cases and works as a consultant and program evaluator for federal and state educational, law enforcement, justice, and treatment programs.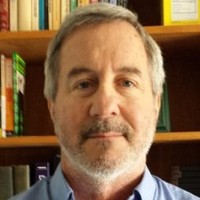 John Hamel, Ph.D., LCSW, has a Masters in Social Welfare from U.C.L.A., and a Ph.D. from the University of Central Lancashire, U.K. He has interviewed and provided individual, couples and group counseling to hundreds of family violence perpetrators and victims since 1992, and is a court-approved provider of batterer intervention and parent programs in four San Francisco Bay Area counties.  Dr. Hamel is the author of Gender-Inclusive Treatment of Intimate Partner Abuse, 2nd Edition:  Evidence-Based Approaches, (Springer, 2014); co-editor with Tonia Nicholls, PhD, of Family Interventions in Domestic Violence: A Handbook of Gender-Inclusive Theory and Treatment (Springer, 2007); and editor of Intimate Partner and Family Abuse: A Casebook of Gender Inclusive Therapy (Springer, 2008).

He is Editor-in-Chief of Partner Abuse, a journal published quarterly by Springer Publishing, and  has had dozens of his research articles published in various peer-reviewed scholarly journals, including: Aggression and Violent Behavior, Family Violence and Sexual Abuse Bulletin, International Journal of Men's Health, Journal of Aggression, Conflict, & Peace Research, Journal of the American Academy of Matrimonial Lawyers, Journal of Child Custody, Journal of Criminological Research Policy, and Practice, Journal of Evidence-Based Social Work, Journal of Family Violence, Partner Abuse, Research  in Social Work Practice, and Violence and Victims. Mr. Hamel regularly speaks at conferences on domestic violence, has provided education and clinical training on best practices to mental health professionals, victim advocates social service organizations, law enforcement, attorneys and family court mediators, and has provided case consultation and expert witness testimony. He is a founding member of the Association of Domestic Violence Intervention Programs (ADVIP), an organization of mental health professionals and researchers dedicated to evidence-based practice (www.domesticviolenceintervention.net).

---
Know Someone Who Would Love To
Read Gender and Domestic Violence: Contemporary Legal Practice and Intervention Reforms
?
Share This Page With Them
.
Back To The Top Of The Page