Click following link to check out a collection of classic articles that all psychology students should read.



Psychology Classics On Amazon





Experimental Design Tutorial: Quick Reference Guide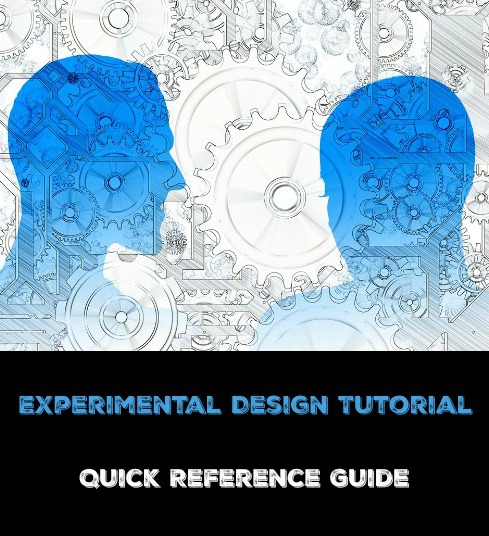 This quick reference guide outlines some of the key experimental design concepts that you need to be aware of during your time as a psychology student. The guide is designed to used in conjunction with an easy to follow experimental design tutorial which you can access via the following link.
EXPERIMENTAL HYPOTHESIS (H1)
The prediction of the outcome of the experiment
ONE-TAILED EXPERIMENTAL HYPOTHESIS
Predicts the way that behavior will change
TWO-TAILED EXPERIMENTAL HYPOTHESIS
Simply states that the behavior will change
NULL HYPOTHESIS (H0)
Simply states that any observed differences between groups were down to chance.
INDEPENDENT VARIABLE (IV)
The one factor that is different between the conditions
DEPENDENT VARIABLE (DV)
The aspect of behavior that is measured
EXTRANEOUS VARIABLE
Anything, other than the IV that might have had an effect on the result of the experiment.
CONFOUNDING VARIABLE
An extraneous variable that does effect the result of the experiment. In doing so, it becomes impossible to say whether any difference found was due to the IV or the confounding variable.
INDEPENDENT SUBJECTS DESIGN
Some subjects perform in experimental condition and others in control condition.
REPEATED MEASURES DESIGN
All subjects perform in both experimental condition and control condition
MATCHED PAIRS DESIGN
As a result of a pre-test subjects are sorted into pairs. One of the pair performs in the experimental condition and the other performs in the control.
ORDER EFFECTS
If a participant has to perform a series of actions, the order in which she/he performs them will have an effect on the efficiency of each action. The two main order effects are practice (increases efficiency) and fatigue (decreases efficiency).
COUNTERBALANCING
Employed to ensure that order effects have an equal effect by alternating the conditions.
Apr 20, 21 03:24 AM

How to Stop Being Your Own Worst Enemy. Excellent article on pursuing happiness, by renowned psychotherapist and author, Ahron Friedberg, M.D.

Apr 19, 21 11:32 PM

Learn all about 'abnormal psychology,' including an important discussion on whether the term abnormal psychology is actually fit for purpose.

Apr 19, 21 11:31 PM

Child psychology information and resources.
Back To The Top Of The Page
Go To The Experimental Design Tutorial Page