Ensemble!
Using the Power of Improv and Play to
Forge Connections in a Lonely World

Jeff Katzman M.D. and Dan O'Connor


Drawing on a combined expertise in improvisational theatre and psychiatry, author team Dan O'Connor and Dr. Jeff Katzman show readers how improv skills are the perfect antidote to loneliness and isolation.
I know what you're thinking: Hold on…improv? Like getting on a stage in front of an audience? What if that's not my thing?
Don't worry: this isn't a book about becoming an improv theater expert, and it's not really a book about performing. It's a book about loneliness–about our feelings of disconnection and isolation, ones that we may have been experiencing since long before the pandemic. More importantly, it's a book about becoming unlonely–by borrowing from the collaborative and creative tools of improv.

Authors of Life Unscripted Jeff Katzman, a professor of psychiatry at the University of New Mexico, and Dan O'Connor, multifaceted actor, writer, and director, have created a process they call Ensembling that helps us build an ensemble of relationships in our lives and more deeply enjoy the groups we already belong to. This is a process of becoming a little vulnerable with each other, and of embracing the moment in which we find ourselves. Drawing on concepts from narrative improvisational theatre and depth psychology, the authors present us with the skills we need to connect with each other more actively and meaningfully. To ensemble or not to ensemble–that is not a question. With the rise of loneliness and isolation in an increasingly virtually connected society, we must find ways to come together. We must ensemble!
Brilliantly written, this book...will show you a path to happiness; it will change your life. It has already changed mine. (George S. Everly, Jr., PhD, professor at Johns Hopkins Bloomberg School of Public Health)


Ensemble!
 is available to buy from your favorite bookseller and online internationally
 in print, kindle & audio versions from Amazon.

---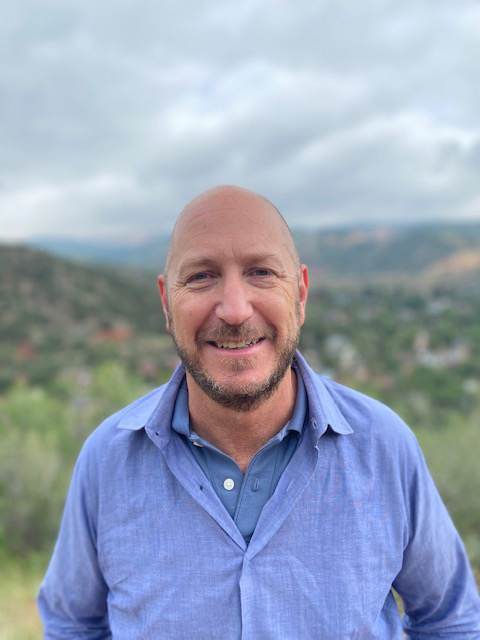 Jeff Katzman, MD is Professor and Vice Chair at the University of New Mexico, Director of Education at Silver Hill Hospital and an Instructor at Yale University. He studied at Stanford University where he received his BA, UC San Diego for medical school, and then UCLA for his psychiatry residency. Before this, he ran Behavioral Health Care at the New Mexico VA Medical Center specializing in treating veterans with Post Traumatic Stress Disorder. Dr Katzman also held positions in the American Academy of Dynamic Psychiatry and Psychoanalysis  (AAPDP); including Director of Education and Treasurer.
He lectures regularly at approximately four national psychiatric conferences a year on the topics of psychodynamic psychotherapy, attachment, applied improvisation, and educational techniques.

You can learn more about Jeff by visiting his website drjeffkatzman.com and you can connect with him online via LinkedIn
Dan O'Connor is a multi-faceted actor, improviser, writer, and director. Dan is the founder of the critically acclaimed Impro Theatre. He is a co-founder of BATS Improv in San Francisco and LA Theatresports. Dan is one of the world's most foremost innovators in the world of unscripted theatre. He is the on the advisory board of the International Theatresports Institute which includes over 300 theatre companies and festivals globally and is an officially recommended ITI teacher and performer and a member of the Applied Improvisation Network.
You can learn more about Dan by visiting his website danoconnor.net and you can connect with him online via LinkedIn
---
Know Someone Who Would Love To Read 

Ensemble!?

 






Share This Page With Them

.

Back To The Top Of The Page