Click following link to check out a collection of classic articles that all psychology students should read.



Psychology Classics On Amazon





Dr. 
Eileen Kennedy-Moore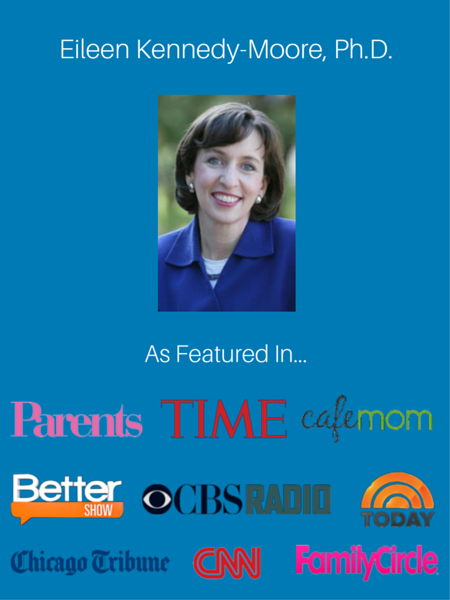 About
Eileen Kennedy-Moore, PhD, is an award-winning author and clinical psychologist specializing in parenting and children's feelings and friendships.
Dr. Kennedy-Moore has published academic articles in the Review of General Psychology and the Journal of Personality and Social Psychology, serves on the advisory board for Parents magazine and writes an in-depth blog about children's social and emotional development for Psychology Today.
A much sought after speaker and parenting expert, Dr. Kennedy-Moore has made numerous media appearances and been featured in such publications as Family Circle, Time and the Chicago Tribune.
Books
Click on the covers below for details of these highly acclaimed books by Dr. Eileen Kennedy-Moore. 
Connect Online
Video Series
Dr. Kennedy-Moore is a professor for The Great Courses and has produced a video series for parents called Raising Emotionally and Socially Healthy Kids. This series consists of 12 half-hour videos, addressing topics such as Teaching Kids to Care; Developing Genuine Self-Esteem; How Kids Manage Anxiety and Anger; Playing Well With Others; and Growing Up Social in the Digital Age.
CLICK HERE for full details.
Featured Articles