David Webb Freelance Writer Portfolio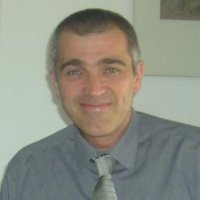 My name is David Webb and I am the owner, writer and host of three websites built around my teaching and research interests. As an author my published work includes:
I have over 10 years experience of writing about a range of topics from an informative and engaging psychological perspective. I have written countless articles for my own websites e.g.,

Why Hire Me
A passionate promoter of psychology online, I would be able share any writing I do on your behalf with a very large and receptive audience via my social media channels, which collectively have over 1 million followers.
Latest Social Media Figures
Facebook (860,000+ Followers)

Twitter (12,000+ Followers)

Tumblr (140,000+ Followers)

YouTube (11,000+ Subscribers)

Pinterest (30,000+ Followers)

Linkedin Psychology Students Group (115,000+ Members)

Instagram (9,000+ Followers)

If you need anything writing related to the fascinating world of human behavior...I would love to help.
e-mail: davidwebb@all-about-psychology.com




All the very best, David Webb BSc (Hons), MSc




"David Webb is a rare bird indeed. He has a deep understanding of human behavior and psychological science, and he is also a keen translator who values plain language and wit . He knows the marketplace of ideas, and perhaps more than anyone has tapped into its potential"

 

(Wray Herbert, columnist for Newsweek, Scientific American Mind, The Huffington Post and former editor-in-chief of Psychology Today).



Know someone who needs a psychology writer?
Please Share this page with them
.
Back To The Top Of The Page