Criminal Profiling: An Introductory Guide
David Webb BSc (Hons), MSc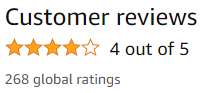 Designed to let you dive straight into this fascinating topic, Criminal Profiling: An Introductory Guide is based on a series of classes from an undergraduate program in forensic psychology.

This short guide provides clear and concise information on central issues such as the origins of criminal profiling, FBI profiling methodology and limitations; and whether becoming a profiler is a realistic career path.
If you are interested in criminal profiling and would like to learn more, Criminal Profiling: An Introductory Guide is the perfect place to start.
Sales of Criminal Profiling: An Introductory Guide help support:
A series of websites which have been providing free and comprehensive information and resources for students and educators since 2006.


About The Author

David Webb has a first class honors degree in psychology and a Masters in Occupational Psychology. A former University lecturer and bestselling author, his published work includes, 'Psychology Student Guide', 'The Incredibly Interesting Psychology Book' and 'On This Day in Psychology: A Showcase of Great Pioneers and Defining Moments'.
A passionate promoter of psychology through social media, over 850,000 people follow his Psychology Facebook Page and he is featured on the British Psychological Society list of the 100 most followed psychologists and neuroscientists on Twitter.
"David Webb is a rare bird indeed. He has a deep understanding of human behavior and psychological science, and he is also a keen translator who values plain language and wit". (Wray Herbert, columnist for Newsweek, Scientific American Mind, The Huffington Post and former editor-in-chief of Psychology Today).
Back To The Top Of The Page