Criminal Investigative Psychology
by Filomena Napolitano
(Catskill, NY, USA)
I am researching criminal Investigative Psychology. I am presently taking on line courses for my high school diploma. When I graduate I would like to pursue college, and get a degree in criminal Investigative Psychology. I am also learning about serial killers, their motives, and what makes them do the things they do.

Comments Received

I recommend that you download The Psychology of Intelligence Analysis book (in p.d.f.) authored by Richards J. Heuer Jr. from the following website: www.cia.gov/library/books/psychology (Badariah Araby).

I'm also interested in the field of criminal investigative psychology...right now I'am taking up psychology major and soon to take up criminal investigative psychology...I love it... :) (Sofia Reyes).

HIGHLY RECOMMENDED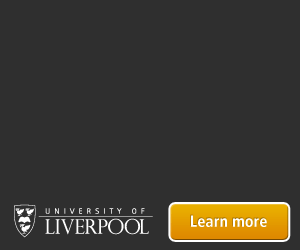 Master of Science in Forensic-Psychology and Criminal Investigation

The University of Liverpool, and its School of Psychology, has drawn upon its global reach of international practitioners and academics to create its first online postgraduate programme in the field of forensic-psychology and criminal investigation.

This innovative MSc in Forensic-Psychology and Criminal Investigation is designed for individuals currently involved in the process of criminal investigation, or for those who have an active and passionate interest in the psychology of crime, criminals and investigation.

Graduates will be aware of the issues, skills and techniques required to become a highly competent psychology professional, or to apply psychological principles in their careers. The initial core modules of the programme cover the principles of leadership, critical incident management and crisis intervention, team effectiveness, judgement and decision making.

Click Here For More Information.

Related Information

Criminal Profiling Debate: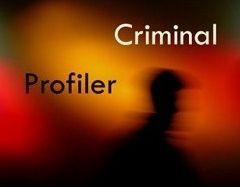 Consultant psychologist Dr Craig Jackson has reignited the debate over the utility and effectiveness of criminal profiling.

Jackson argues that criminal profiling is unscientific and potentially harmful adding that "Behavioural profiling has never led to the direct apprehension of a serial killer or murderer, so it seems to have no real-world value." Dr. Jackson's views have received considerable press coverage (see following links).

http://bit.ly/criminalProfiling1

http://bit.ly/CriminalProfiling2

To be honest, there is nothing new in this type of criticism, particularly of the criminal profiling methodology developed by the FBI. In 2007 Malcolm Gladwell wrote a provocative article on criminal profiling entitled "Dangerous Minds" that appeared in the New Yorker. The article documents the historical roots of criminal profiling, beginning with the pioneering work of psychiatrist James Brussel and how the work of Brussel influenced FBI profiling. The article then presents a critical review of the work of prominent FBI profilers such as John Douglas; a review that clearly questions the usefulness of criminal profiling as an investigative methodology.

See following link to read Gladwell's article on criminal profiling in full.

http://nyr.kr/DangerousMinds

Learn About Criminal Profiling:

A good way of enagaing with this debate is to learn more criminal profiling and there are plenty of opportunites to do just that over at the All About Forensic Psychology Website.

Criminal Profiling (First Documented Use)

Criminal Profiling (The FBI Legacy)

Criminal Profiling (Methodology)

Geographic Profiling

Criminal Profiling (A Realistic career aspiration?)