Click following link to check out a collection of classic articles that all psychology students should read.



Psychology Classics On Amazon





Cognitive Psychology
David Webb BSc (Hons), MSc

"Cognitive psychology is the study of how people perceive, learn, remember, and think about information."
(Robert J. Sternberg & Karin Sternberg)

Key Figures in The History of Cognitive Psychology
Ulric Neisser (Dec 8, 1928 - Feb 17, 2012)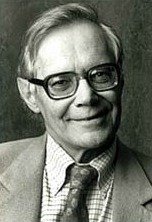 A profoundly influential figure in the field of cognitive psychology, Neisser's classic book on the subject 'Cognitive Psychology' was instrumental in establishing cognitive psychology as a major psychological discipline and bestowed on Neisser the title 'father of cognitive psychology.' 
First published in 1967, Neisser's landmark text located a range of research topics, such as perception, attention, pattern recognition, information processing, problem solving and remembering and explored them within a unified theoretical framework. In doing so, cognitive psychology was firmly established as a mainstream psychological discipline.
A passionate proponent of ecologically driven 'real world' cognitive psychology, in 1983 Neisser founded the internationally renowned Emory University Cognition Project which remains an important forum for theoretical and empirical investigations of major topics in the field.

George Armitage Miller (Feb 3, 1920 - Jul 22, 2012)
Renowned for his pioneering work in the fields of cognitive psychology, psycholinguistics, and cognitive neuroscience, Miller's classic study 'The Magical Number Seven, Plus or Minus Two: Some Limits on Our Capacity for Processing Information' published in Psychological Review in 1956, ranks among the most frequently cited journal articles in the history of psychology.
In the course of a long and illustrious career, Miller received the American Psychological Association (APA) Award for Distinguished Scientific Contributions in 1963, served as APA president in 1969, received the American Psychological Foundation Gold Medal Award for Life Achievement in Psychological Science in 1990 and was awarded the National Medal of Science in 1991, the highest scientific honor conferred in the United States. See following link to read 'The Magical Number Seven, Plus or Minus Two' in full for free.
The Magical Number Seven, Plus or Minus Two: Some Limits on Our Capacity for Processing Information
Quality Cognitive Psychology Resources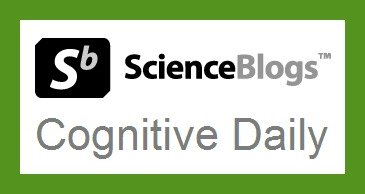 Cognitive Daily is a top quality website featuring fascinating peer-reviewed developments in cognition from the most respected scientists in the field. The site is hosted and maintained by Greta and Dave Munger.
Greta Munger is Professor of Psychology at Davidson College. Her teaching subjects include General Psychology, Cognitive Psychology and Perception & Attention. Professer Munger's primary research interest is perception (how we organize and understand the world around us). Her work is regularly published in journals such as The Journal of Experimental Psychology: Learning, Memory, and Cognition and Visual Cognition. Dave Munger is a freelance writer and former editor whose works include What Every Student Should Know About Researching Online.
Although active posting on the blog ended in 2010, Cognitive daily remains a must visit and bookmark site for anybody wanting to discover more about cognitive psychology. All the research articles are arranged into appropriate categories for easy access. Namely:
Art
Attention
Color perception
Development & Aging
Emotion
Face perception
Film
Intentionality
Language
Learning & testing
Memory
Movement & exercise
Music
Perception
Reasoning
Social
Taste
Video Games & Technology
CLICK HERE to access the archive of this outstanding resource.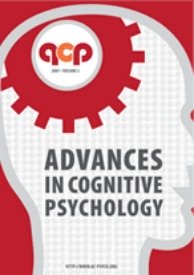 Advances in Cognitive Psychology (ACP) is an open access journal devoted to the scientific study of the human mind. The journal's broad focus encompasses the behavioral, cognitive, and brain sciences. ACP publishes empirical studies, theoretical papers, critical reviews, and reviewed abstracts of scientific meetings. 
CLICK HERE to access all the articles in this excellent free resource.
---
This cognitive error T-Shirt is available from Amazon (prime eligible) in a range of colors for women and men. Sales help support this website, which has been providing free and comprehensive information and resources for psychology students and educators since 2008.

---
May 30, 23 05:35 AM

On The Pathogenesis of Some Impulsions. Fascinating article by Pierre Janet which was originally published in the Journal of Abnormal Psychology in 1906.

May 29, 23 05:03 PM

Excellent article on qualitative content analysis which includes a very useful checklist for researchers on how to improve the trustworthiness of a content analysis study.

May 26, 23 02:09 AM

Fascinating article examining the effects of an emerging brain stimulation technology – transcranial alternating current stimulation, on different mental functions.
Please help support this website by visiting the All About Psychology Amazon Store to check out an awesome collection of psychology books, gifts and T-shirts.

Back To The Top Of The Page
Go Back To The Types of Psychology Page

Go From Cognitive Psychology Back To The Home Page