Click following link to check out a collection of classic articles that all psychology students should read.



Psychology Classics On Amazon





Cognitive Archaeology Courses
SUMMER 2015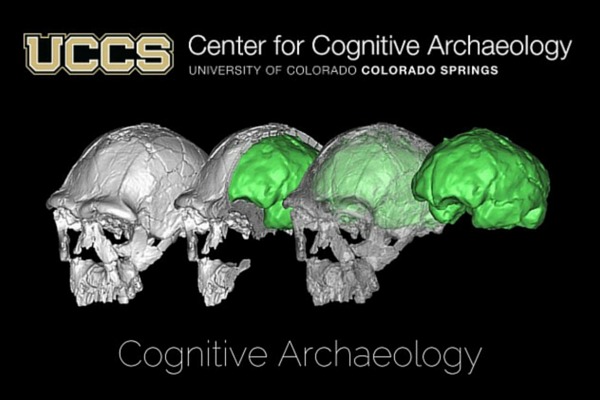 Introducing three outstanding summer courses from the Center for Cognitive Archaeology (CCA) at the University of Colorado, Colorado Springs (UCCS). Designed and delivered by world authorities in the field. 
Wild Cognition: July 6-27
A truly unique course in which students will spend one week on campus and two weeks in the wilderness (in Colorado) as if it was 10,000 BC, learning stone age procedures, and developing a test of feral cognition under the expert instruction of Klint Janulis, a PhD student in archaeology at the University of Oxford.
Cognitive Evolution: June 15 - August 7 (ONLINE)
This course examines the evolution of human cognition using evidence from neuropsychology and archaeology. Traditionally, these two fields of study have shared little in the way of theory or methods, yet both provide crucial pieces to the puzzle of human cognitive evolution.
The Evolution of Ritual and Religion: June 15 - August 7 (ONLINE)
This course takes a highly inter-disciplinary approach using archeology, anthropology, primatology, and cognitive science to define what ritual and religion are and to explore the role they have played in making us human.
Want To Enroll or Have Questions?
CONTACT
Brian Glach
bglach@uccs.edu
Program Director, Extended Studies, UCCS.
Or
Dr. Thomas Wynn
twynn@uccs.edu
Director, UCCS Center for Cognitive Archaeology.
VISIT
www.uccs.edu/lases/cca.html
. Or
www.uccs.edu/~cca/
.
Essential Reading
Book Description
In How to Think Like a Neandertal, archaeologist Thomas Wynn and psychologist Frederick L. Coolidge team up to provide a brilliant account of the mental life of Neandertals, drawing on the most recent fossil and archaeological remains. Indeed, some Neandertal remains are not fossilized, allowing scientists to recover samples of their genes - one specimen had the gene for red hair and, more provocatively, all had a gene called FOXP2, which is thought to be related to speech. 
Given the differences between their faces and ours, their voices probably sounded a bit different, and the range of consonants and vowels they could generate might have been different. But they could talk, and they had a large (perhaps huge) vocabulary - words for places, routes, techniques, individuals, and emotions. Extensive archaeological remains of stone tools and living sites (and, yes, they did often live in caves) indicate that Neandertals relied on complex technical procedures and spent most of their lives in small family groups. The authors sift the evidence that Neandertals had a symbolic culture - looking at their treatment of corpses, the use of fire, and possible body coloring--and conclude that they probably did not have a sense of the supernatural. The book explores the brutal nature of their lives, especially in northwestern Europe, where men and women with spears hunted together for mammoths and wooly rhinoceroses. They were pain tolerant, very likely taciturn, and not easy to excite. 
Wynn and Coolidge offer here an eye-opening portrait of Neandertals, painting a remarkable picture of these long-vanished people and providing insight, as they go along, into our own minds and culture.
See following link for full details:
How To Think Like a Neandertal
UK Visitors Click Here
---
Back To Top Of The Page
Go From Cognitive Archaeology Courses Back To The Home Page