Click following link to check out a collection of classic articles that all psychology students should read.



Psychology Classics On Amazon





Best Social Psychology Books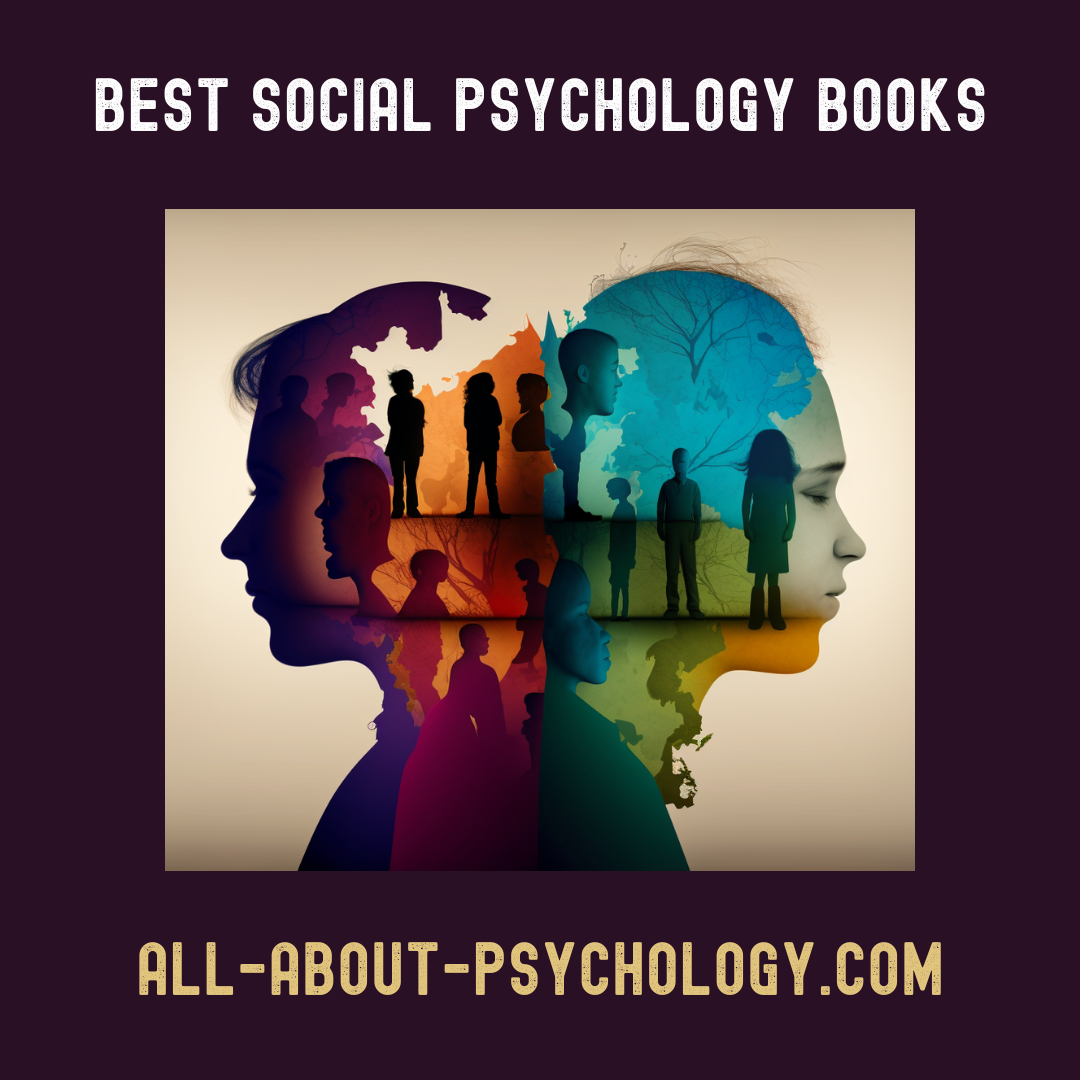 Welcome to our webpage dedicated to the best social psychology books. Social psychology is the scientific study of how people's thoughts, feelings, and behaviors are influenced by the presence of others. Whether you're a student, a professional, or simply an avid reader, our expertly curated list of social psychology books will help you explore and understand the fascinating world of human behavior. From classic works to modern research, we've got you covered. So, let's dive in and discover the best social psychology books to add to your reading list.
.Please note that at no additional cost to you, All About Psychology may earn a commission from the Amazon links on this page. This helps support the All About Psychology website and allows us to continue providing valuable psychology information and resources for our readers.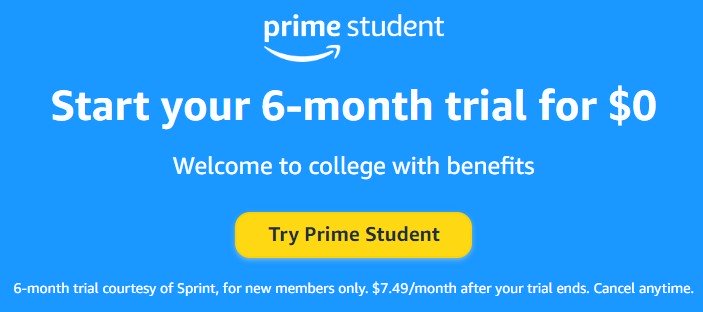 Social Psychology (Sixth Edition)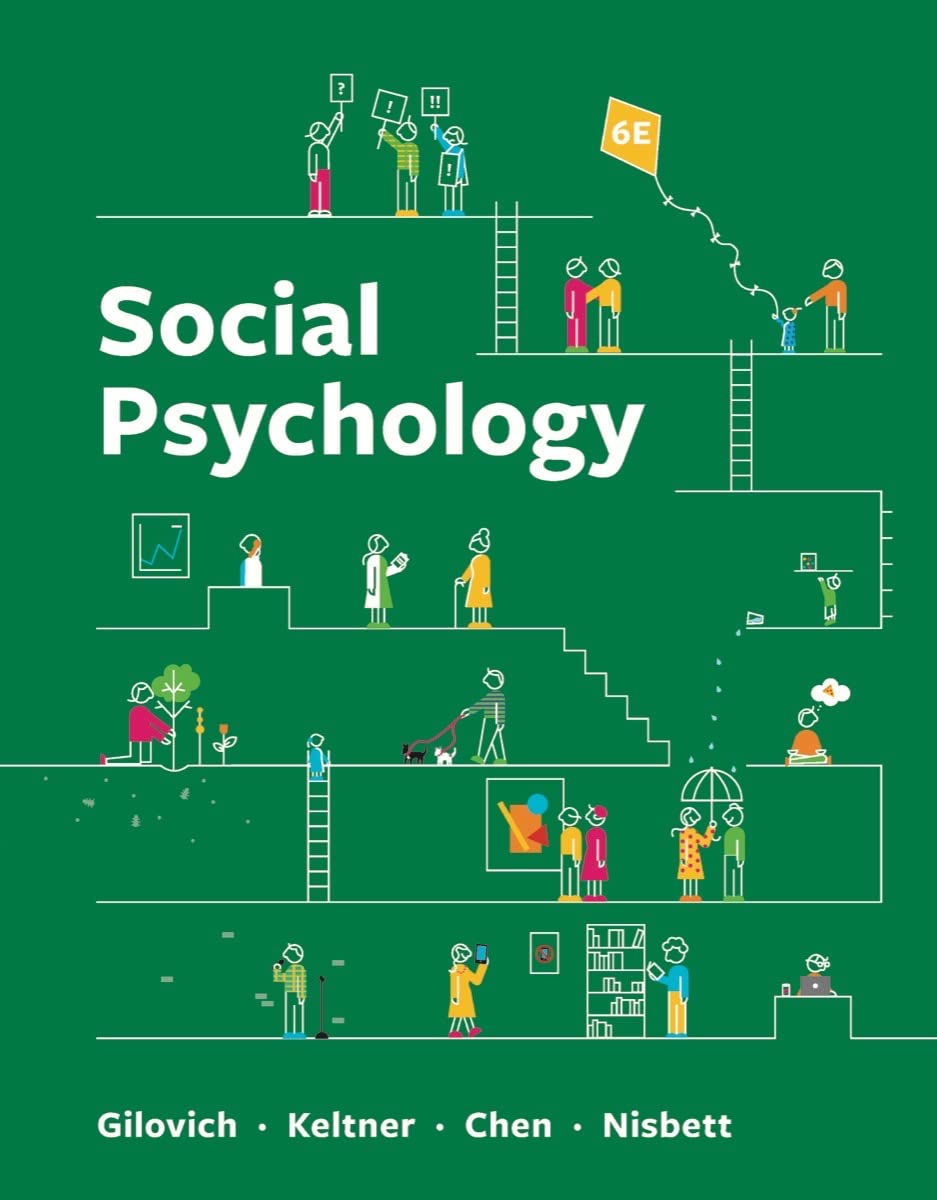 The science of social psychology delivered as a dynamic, interactive reading experience
Social Psychology is now available as a Norton Illumine Ebook, using active learning to help develop students' scientific thinking skills. Led by Tom Gilovich, the award-winning author team challenges students to think critically about the concepts, controversies, and applications of social psychology. The Sixth Edition is thoroughly updated with current research and fresh examples and includes a new chapter, "Living in a Prejudiced World," that addresses the experience of living with stereotyping and discrimination. InQuizitive online assessment, now enhanced with new interactives, reinforces important concepts through retrieval practice, and Norton Teaching Tools, the Norton Testmaker test bank, and new Analyze the Claim writing assignments help instructors build an engaging course with minimal preparation time.
---
Pillars of Social Psychology
This collection of first-person accounts from legendary social psychologists tells the stories behind the science and offers unique insight into the development of the field from the 1950s to the present. One pillar, the grandson of a slave, was inspired by Kenneth Clark. Yet when he entered his PhD program in the 1960s, he was told that race was not a variable for study. Other pillars faced first-hand a type of sexism that was hardly subtle, when women were not permitted into the faculty dining room. Still others have lived through a tremendous diversification of social psychology, not only in the United States but in Europe and Asia, that characterizes the field today. Together these stories, always witty and sometimes emotional, form a mosaic of the field as a whole – its legends, their theories and research, their relationships with one another, and their sense of where social psychology is headed.
---
Advanced Social Psychology: The State of the Science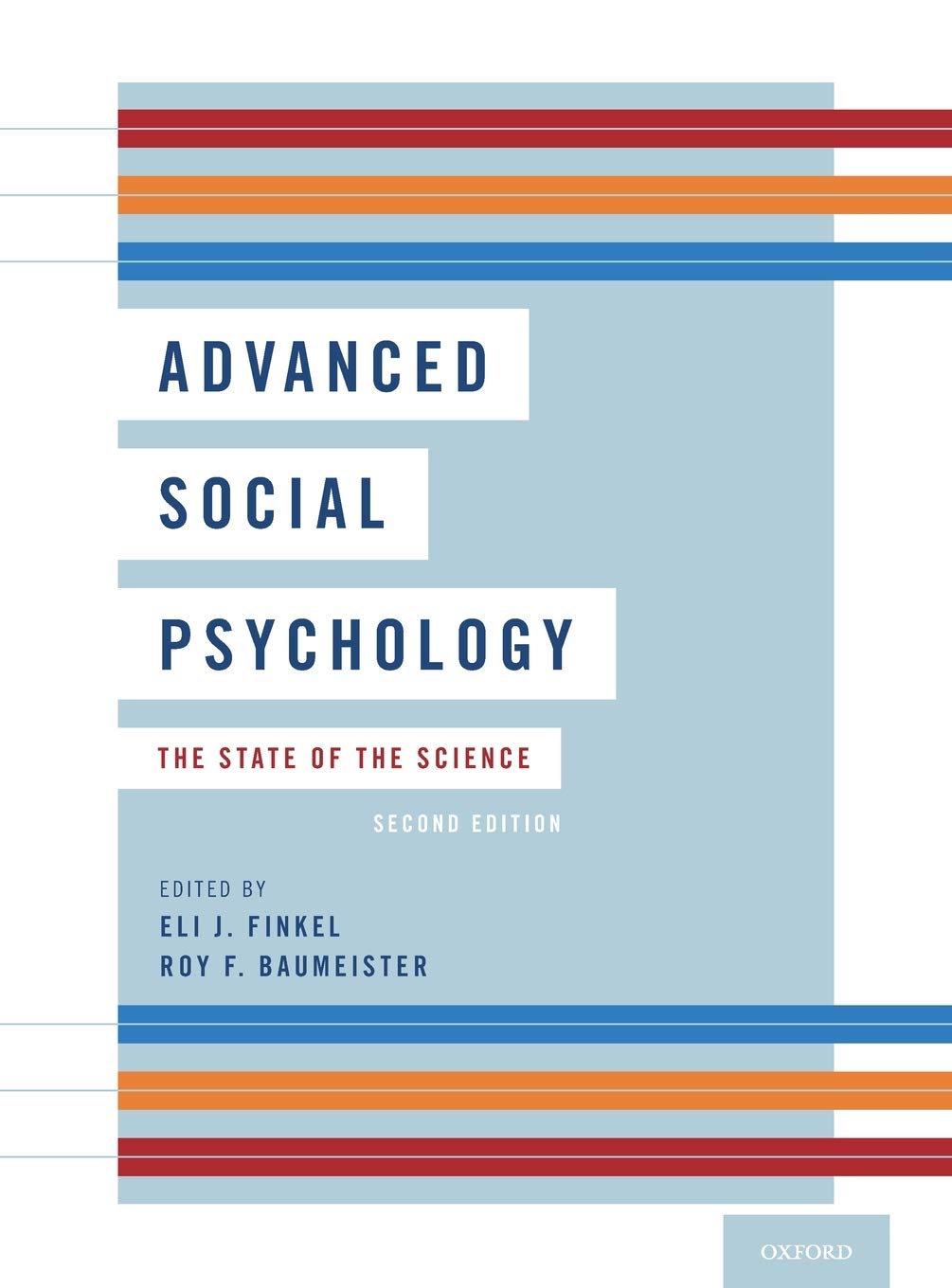 Social psychology uses clever, even ingenious, research methods to explore the most essential questions of the human psyche: Why do we help some people and harm others? Why do we pay so much more attention to high-powered people than they pay to us? If humans evolved from great apes, why are human selves so much more elaborate? How does our attachment to our parents when we are infants influence the success or failure of our romantic relationships when we are adults? Can behaving morally "license" us to behave immorally shortly afterward? How do social relationships make us more versus less prone toward physical illness?
This volume -- an update to the original, 2010 edition -- provides a graduate-level introduction to social psychology. The target audience consists of first-year graduate students (MA or PhD) in social psychology and related disciplines (marketing, organizational behavior, etc.), although it is also appropriate for upper-level undergraduate courses. The authors are world-renowned leaders on their topic, and they have written state-of-the-art overviews of the discipline's major research domains. The chapters are not only scientifically rigorous, but also accessible and engaging. They convey the joy, excitement, and promise of scientific investigations into human sociality.
---
Social Psychology: Handbook of Basic Principles
This definitive work - now extensively revised with virtually all new chapters - has introduced generations of researchers to the psychological processes that underlie social behavior. What sets the book apart is its unique focus on the basic principles that guide theory building and research. Since work in the field increasingly transcends such boundaries as biological versus cultural or cognitive versus motivational systems, the third edition has a new organizational framework. Leading scholars identify and explain the principles that govern intrapersonal, interpersonal, intragroup, and intergroup processes, in chapters that range over multiple levels of analysis. The book's concluding section illustrates how social psychology principles come into play in specific contexts, including politics, organizational life, the legal arena, sports, and negotiation.
---
Social Psychology and Everyday Life
This ground-breaking and innovative textbook offers a uniquely global approach to the study of social psychology. Inclusive and outward-looking, the authors consciously re-orientate the discipline of social psychology, promoting a collectivist approach. Each chapter begins with an illustrative scenario based on everyday events, from visiting a local health centre to shopping in a supermarket, which challenges readers to confront the issues that arise in today's diverse, multicultural society. This textbook also gives a voice to many indigenous psychologies that have been excluded from the mainstream discipline and provides crucial coverage of the colonization experience.
By integrating core social psychology theories and concepts with critical perspectives, Social Psychology and Everyday Life provides a thought-provoking introduction suitable for both undergraduate and postgraduate students of social psychology and community psychology. It can also be used by students in related subjects such as sociology, criminology and other social sciences.
---
This Psychology Symbol - Vintage Retro Striped Sunset T-Shirt is available from Amazon (prime eligible) in a range of colors for women and men. Sales help support this website, which has been providing free and comprehensive information and resources for psychology students and educators since 2008.

---
Know someone who would be interested in checking out the best social psychology books? Share this page with them.
Please help support this website by visiting the All About Psychology Amazon Store to check out an awesome collection of psychology books, gifts and T-shirts.

Back To The Top Of The Page
Go From Best Social Psychology Books Back To The Home Page