Being With Others: Curses, Spells And Scintillations
Dr Nelisha Wickremasinghe
Many of our significant relationships are based not on trust, respect and growth but on an unconscious compulsion to deny our own problems, flaws and fears. We see the consequences at home and at work, where we repeat the same mistakes and act out familiar patterns of behaviour with our partners, friends and colleagues in ways that leave us stressed and unhappy. 
In 'Being with Others', psychotherapist and business psychologist Nelisha Wickremasinghe explores how it is impossible to build relationships based on openness, trust and respect when our brains and bodies are in threat. Following on from her acclaimed book Beyond Threat she unravels why so many of us are often in threat, and how we can overcome these feelings to find freedom, authenticity and forgiveness in our relationships. 
'Being with Others' teaches us how:
We are cursed by our ability to think and remember, and by the dictates of culture, family and own conflicted characters. 
Unconsciously, we cast 'spells' – in the form of psychological defences – to try to rid ourselves of these curses.
Our most trusted spell is the belief that magical 'Others' – partners, children, celebrities, gurus or gods – can heal, protect and save us. 
Spells don't work…and how we can free ourselves from our curses. 
It also shows us how to recognise our curses, cast off the spells and use four different Perception Practices to wake up to the scintillations of insight that can deepen our relationships. It is an invitation to reclaim our imagination, intuition and bodies from the grip of the powerful emotions of our threat brain. 'Being with Others' is a book for all of us who want to grow richer relationships with others and our own selves.
...Highly readable, informative and helpful for both personal and professional life, this book resonates with the relationships in complex systems where power and control dynamics are not always healthy and relationships in your work family' can be hard to navigate. A really useful read for leaders in organisations and commissioners of leadership development programmes. Elizabeth Bradbury, Director, Advancing Quality Alliance (AQuA)
Being With Others: Curses, Spells And Scintillations
 is available to buy from your favourite bookseller and in print and kindle versions from Amazon.

---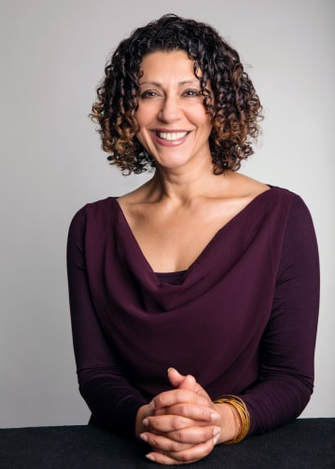 Dr Nelisha Wickremasinghe is the founding Director and lead practitioner at the Dialogue Space. Dr Wickremasinghe works as a psychologist, family therapist, writer, educator and organisational change consultant, and has worked across diverse contexts of human development for 30 years.
In her private practice, Dr Wickremasinghe provides depth development for both individuals and families who wish to explore, resolve or come to terms with the recurring problems and challenges in their lives.
In her organisational practice, her work at the boundary of psychotherapy and employee development has taken her across the globe to support organisations such as Fujitsu, Thomas Cook, Amec Foster Wheeler, Nielsen, Lloyds Banking Group, Aviva and BT to develop their leaders and employees, and implement complex change. As part of her corporate practice, Dr Wickremasinghe is currently an Associate Fellow at Oxford University's Saïd Business School where she facilitates sessions for business leaders on the neurobiology of personal and team resilience.
In addition to Being With Others: Curses, Spells And Scintillations, Dr Wickremasinghe is also author of Beyond Threat, a critically acclaimed book written for people leading and changing organisations. 

You can learn more about the work of Dr Nelisha Wickremasinghe by reading her Psychology Today Blog and you can connect with her online via LinkedIn.
---
Know Someone Who Would Love To Read 

Being With Others: Curses, Spells And Scintillations? 



Share This Page With Them

.

Back To The Top Of The Page