Click following link to check out a collection of classic articles that all psychology students should read.



Psychology Classics On Amazon





Author David Webb BSc (Hons), MSc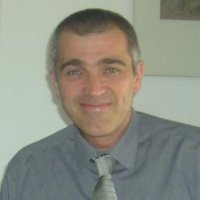 Author David Webb is the writer and host of four websites built around his teaching and research interests, including All-About-Psychology.Com which receives over two million visits a year.
A passionate promoter of psychology through social media, over 875,000 people follow his psychology facebook page  and he is featured on the British Psychological Society list of the 100 most followed psychologists and neuroscientists on Twitter (twitter.com/psych101)
Latest Book
If you like psychology, you'll love this book! 


Documenting a significant person, event or landmark in the history of psychology every day of the year, the aim of this book is to demonstrate that psychology is a discipline bursting with fascinating topics of investigation and scientific research.
Featuring the life and work of eminent thinkers, revolutionary ideas and groundbreaking publications; you'll find this a thoroughly engaging read whatever your connection with psychology - student, educator, professional or general interest. 
You can buy this fascinating book on Amazon via the following links.

On This Day in Psychology: A Showcase of Great Pioneers and Defining Moments 


See following link to visit David Webb's Amazon Author Page
Back To The Top Of The Page