A Very Unusual Journey Into Play
Ben Kingston-Hughes
Why do children need play?
Play has the very real power to transform children's lives. It has a unique and profound impact on the neurological, emotional and physical development and wellbeing of children - from therapeutic play and overcoming anxiety, to positive behaviour, mental health and even life expectancy.
This book brings together two hot topics - play and neuroscience – breaking them down in an accessible way and offering a new perspective and voice on the topic of play. Weaving theory and practical examples together, and based on over 30 years' experience of working with children, the author presents a compelling argument that play is not merely an optional extra to childhood but a vital developmental process and one of the most important things a child ever does.
Uncover how therapeutic play can improve mental health and support neurological development
Learn how play alleviates anxiety and encourages positive behaviour?
Discover the ways in which play can extend life expectancy and improve overall health and wellbeing

A Very Unusual Journey Into Play 
is available to buy from your local bookseller and online internationally from Amazon.

---
About The Author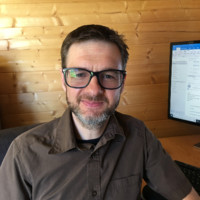 Ben Kingston-Hughes is an international keynote speaker, writer and multi award-winning trainer. He is also the Managing Director of Inspired Children and has worked with vulnerable children across the UK for over 30 years. He has appeared on television several times working on a variety of children's projects and his distinctive blend of humour, neuroscience and real-life practical experiences have made his training invaluable for anyone working with children. You can find out more about Ben Kingston-Hughes' groundbreaking work on play by visiting his website: www.inspiredchildren.org.uk and you can connect with him online via Facebook and LinkedIn.
Interview with Ben Kingston-Hughes on the benefits of play

---
Know someone who would love to read 

A Very Unusual Journey Into Play

? 

Share This Page With Them.

Back To The Top Of The Page