A Theory of System Justification
Professor John T. Jost
FINALIST: 2021 PROSE Award for Excellence in
Scholarly Publishing in Psychology and Applied Social Work.

---
Reviews
A definitive synthesis of nearly three decades of pathbreaking research on the stubborn human tendency to embrace and defend oppressive systems. In prose that is both erudite and compelling, Jost reveals the insidious role of human psychology in producing and maintaining our most vexing social injustices, from economic inequality and sexual harassment to racial hierarchies and climate change. A Theory of System Justification will be a game-changer for lawyers, policymakers, activists, organizers, and anyone seeking to unearth the deeply rooted sources of our most profound social problems. In short, I can think of no more timely or valuable book. Jon Hanson, Harvard Law School (Jon Hanson, Harvard Law School)
Why do some in the working class vote against their economic interests? Why do some women support Trump? In this long-awaited volume, summarizing 25 years of work, Jost explains why some members of subordinate groups adopt and defend positions objectively at odds with their best interests. A model of social science research, A Theory of System Justification brings the theoretical and empirical rigor of the academy to bear on real-world issues. For those seeking a better grasp of the times in which we live, Jost's book is appointment reading. (Christopher S. Parker, author of Change They Can't Believe In)
System justification theory is one of social and psychological science's most audacious attempts to address scientifically a problem at the heart of philosophy: the problem of ideology. Why do we so often accept the structural conditions into which we are born, conditions that make life less just for us and those around us? In this book, the culmination of decades of research, John Jost, its pioneer, summarizes a quarter-century of its discoveries and challenges. It is an essential resource. (Jason Stanley, author of How Fascism Works)
---
Book Description
A leading psychologist explains why nearly all of us - including many of those who are persecuted and powerless - so often defend the social systems that cause misery and injustice.
Why do we so often defend the very social systems that are responsible for injustice and exploitation? In A Theory of System Justification, John Jost argues that we are motivated to defend the status quo because doing so serves fundamental psychological needs for certainty, security, and social acceptance. We want to feel good not only about ourselves and the groups to which we belong, but also about the overarching social structure in which we live, even when it hurts others and ourselves.
Jost lays out the wide range of evidence for his groundbreaking theory and examines its implications for our communities and our democracy. Drawing on twenty-five years of research, he provides an accessible account of system justification theory and its insights. System justification helps to explain deep contradictions, including the feeling among some women that they don't deserve the same salaries as men and the tendency of some poor people to vote for policies that increase economic inequality.

The theory illuminates the most pressing social and political issues of our time - why has it been so hard to combat anthropogenic climate change? - as well as some of the most intimate - why do some black children prefer white dolls to black ones and why do some people stay in bad relationships? Jost's theory has far-reaching implications, and he offers numerous insights that political activists and social justice advocates can use to promote change.


(Dolly Chugh, Associate Professor and social psychologist at the New York University Stern School of Business)

A Theory of System Justification
 is available to buy from your favorite bookseller and in print and kindle versions from Amazon.

---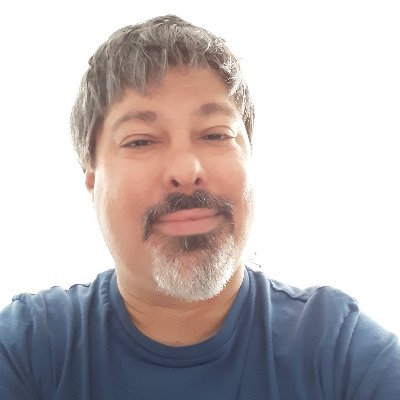 John T. Jost is Professor of Psychology and Politics and Co-Director of the Center for Social and Political Behavior at New York University. His research, which addresses stereotyping, prejudice, political ideology, and system justification theory, has been funded by the National Science Foundation and has appeared in top scientific journals and received national and international media attention. He has published over 200 peer-reviewed articles and six books.
Professor Jost has received numerous awards, including the Gordon Allport Intergroup Relations Prize, Erik Erikson Award for Early Career in Political Psychology, International Society for Self and Identity Early Career Award, Society for Personality and Social Psychology Theoretical Innovation Prize, Society of Experimental Social Psychology Career Trajectory Award, the Carol & Ed Diener Award in Social Psychology, and the Morton Deutsch Award for Distinguished Scholarly and Practical Contributions to Social Justice. He has served on many editorial boards and executive committees of professional societies and is currently editor of the Oxford University Press book series on Political Psychology.  He is a Past President of the International Society of Political Psychology and has received honorary doctorates from the University of Buenos Aires in Argentina and the Eötvös Lorand University in Hungary.

A critically acclaimed author, Professor Jost's other published works include: Left and Right: The Psychological Significance of a Political Distinction (Oxford University Press 2021), Social and Psychological Bases of Ideology and System Justification (Oxford University Press, 2009), and The Psychology of Legitimacy (Cambridge University Press, 2001). His Wikipedia page is here. You can connect with Professor Jost online via Twitter.
---
Know Someone Who Would Love To Read 

A Theory of System Justification? 


Share This Page With Them.

Back To The Top Of The Page