A Clear Mind: How CBD Gummies
Can Support Mental Clarity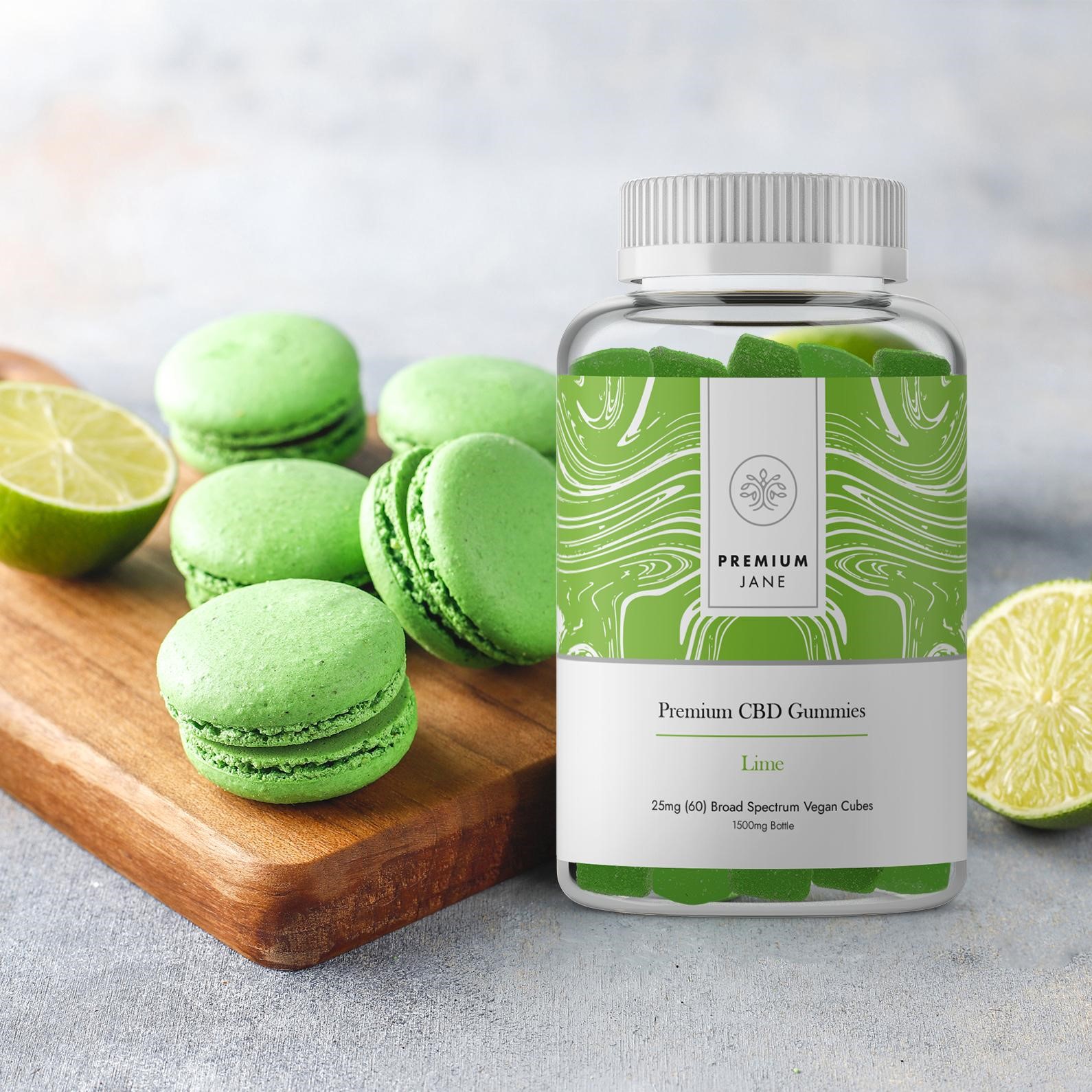 Stress and anxiety can come in many forms, which is why there is such an increase in the number of people seeking CBD gummies for mental clarity. A high percentage of us work long hours in unfulfilling jobs.
We're expected to wake up at 6 a.m. or earlier, commute to and from a workplace, be micromanaged by low-quality middle management, and spend the majority of our waking hours engaged in dull, tedious work for meager pay. Meanwhile, the people we work for often make millions and enjoy lives of luxury. All of this is against a backdrop of constant pressure to remain productive, regardless of how tired we are.
Here's the kicker: We're expected to be GRATEFUL! It's a small wonder, then, that CBD gummies for mental clarity are so popular. We need all the help we can get in this increasingly madding world. Let's learn more about CBD gummies and how they can help you navigate daily stresses.
What Are CBD Gummies?

CBD, or cannabidiol, is a non-intoxicating cannabinoid found in the hemp plant. It is a legal substance in many nations because it doesn't cause an intoxicating high. The legality of CBD products depends on the amount of THC in them.
Top-rated sellers ensure there's as little THC in their products as possible. For example, Premium Jane CBD gummies contain CBD and a little CBG and CBN, but lab reports show that the THC content is undetectable. Incidentally, each gummy contains 25mg of high-quality hemp extract.
Consumers enjoy CBD gummies for mental clarity because they are easy to consume and taste delicious. Furthermore, the pre-measured amount of CBD ensures you know how much of the cannabinoid you're using.
CBD for Reduced Stress and Anxiety

As I mentioned earlier, stress and anxiety come in many forms. Certainly, for a lot of people, work-related stress is a huge problem. For some employees, their anxiety is so crippling that they struggle to get out of bed in the morning. The idea of coming to work is so terrifying that they experience issues such as headaches and vomiting. They effectively worry themselves sick.
For others, the daily grind has a huge physical and mental toll. It doesn't help that Rick, from accounts, is one of the most obnoxious people you've ever met. Worse still, he's mates with Robert, the manager, and is the boss' pet and spy. Knowing that water cooler talk is monitored by speech police, you begin to feel asphyxiated.
The above is a scenario as old as time itself, but never fear; CBD gummies for mental clarity are here! There's a suggestion that CBD could reduce stress and anxiety via its indirect interaction with cannabinoid receptors in the brain. Through this process, the brain releases neurotransmitters such as GABA and serotonin.
By taking just one 25mg CBD gummy a day, you may begin to notice a change in how you feel. Please note that it could take a couple of weeks before you feel the difference. At that point, you'll flash Rick a smile—a smile that tells him you know who he is. Now, water cooler talk refers to him as "Fredo," and he has no idea what you mean.
CBD for Better Sleep

There is compelling scientific evidence that cannabidiol could improve sleep quality and duration. It's no exaggeration to say that improving your sleep is among the most transformative things a person can do. Those who have the knack of getting enough rest each night suggest that the process is life-changing.
Suddenly, you feel more energized and happy. Eventually, you no longer need the alarm clock, and you wake up ready to attack the day rather than cower under the sheets. You reach the point where you have a morning run before striding into work, causing Fredo to get out of your eyeline as he now fears the sight of you.
With CBD gummies, you could tackle insomnia. Imagine getting to sleep faster, enjoying a better quality of sleep, and getting enough hours each time. With cannabidiol, this scenario is a possibility. The result is improved cognitive function and mental clarity.
CBD for Pain Relief

Few things take a greater mental toll than chronic pain. For individuals with medical conditions that cause constant pain, each day is filled with angst and inner turmoil. You simply can't take your mind off the pain, which controls every aspect of your life. You're constantly in a bad mood and find it impossible to sleep properly. Thus, you can add exhaustion to your list of symptoms.
Plenty of people have reported how CBD gummies reduced and, in some cases, eliminated their chronic pain. Please note that since gummies are edibles, it could take a couple of hours to get the benefits. On the flip side, these effects may last several hours.
So, you could take a CBD gummy first thing in the morning and enjoy pain relief until the afternoon. At that point, you can have another in the anticipation that it will keep the pain away until bedtime and beyond.
Final Thoughts on CBD Gummies for Mental Clarity

CBD gummies have become a serious option for people seeking better cognitive function and mental clarity. Cannabidiol is linked with improved mood, better sleep, and pain relief. If you suffer from one, two, or all three issues discussed above, CBD is well worth trying.
It could be a game-changer, and best of all; you shouldn't experience an intoxicating high. This means you can use it before, during, or after work, and give Rick a taste of his own medicine in the office while you're at it.
---
Know someone who would be interested in reading 

A Clear Mind: How CBD Gummies Can Support Mental Clarity

? 





Share This Page With Them.
Back To The Top Of The Page