Click following link to check out a collection of classic articles that all psychology students should read.



Psychology Classics On Amazon





6 Brilliant Online Psychology Courses You Can Do For Free
Visual Perception and the Brain (Jan 26th 2015 - March 30th 2015)
"The course will consider how what we see is generated by the visual system, and what visual perception indicates about how the brain works. The evidence will be drawn from neuroscience, psychology, science history and philosophy. Although the discussions will be informed by visual system anatomy and physiology, the focus is on perception."
CLICK HERE for full details.
Questionnaire Design for Social Surveys (Feb 2nd 2105 - May 2nd 2015)
"This course will cover the basic elements of designing and evaluating questionnaires. We will review the process of responding to questions, challenges and options for asking questions about behavioral frequencies, practical techniques for evaluating questions, mode specific questionnaire characteristics, and review methods of standardized and conversational interviewing."
CLICK HERE for full details.
Positive Psychology (Feb 9th 2015 - March 27th 2015)
"This course discusses research findings in the field of positive psychology...It also features practical applications of this science that you can put to use immediately to help you live a full and meaningful life."
CLICK HERE for full details.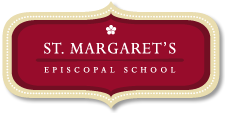 Introduction to Psychology (February 23rd 2015: 10 week course)
"Through this introductory course, students will have the opportunity to understand the science of psychology and how psychologists measure mental function and behavior and how the results are reported. They will better understand perception and consciousness and the mysteries of sleep and dreams. Through child development, they will understand how the brain is ready for learning and pre-wired for language. Motivation, cognition and personality will be analyzed through the lens of past and current psychological thought.  
Students will understand the statistical reality of the normal distribution and how that is relevant to most traits. They will review new research on the plasticity of the brain and consider whether intelligence is fixed or flexible. Lastly, the array of disorders and dysfunction will be analyzed and discussed and the line between normal and abnormal will be considered."
CLICK HERE for full details.
Forensic Psychology: Witness Investigation (March 16th 2015: 8 week course)
"Using videos of real witnesses and from cameras that go behind the scenes of a police investigation, this course explores the psychology of eyewitness testimony. You will get the chance to test your own cognitive skills and to see whether your powers of investigation are as good as a crack squad of police officers, as you try to solve a crime using nothing but evidence from eyewitnesses."
CLICK HERE for full details.
I "Heart" Stats: Learning to Love Statistics (15th April 2015: 8 Week Course)
"The purpose of this course, then is to help you develop a functional, satisfying, and useful life-long relationship with statistics. To achieve that goal, we will take a non-technical approach—you will learn how statistics work and why they are so helpful in evaluating the world of information that is around us. You will learn about the logic of statistical thinking and the concepts (rather than the mathematical details and probability theory) that guide statistical inferences and conclusions.
You do not need to be a math whiz to take this course. If you can add, subtract, multiply, and divide (or just be able to use a calculator to do that!), you will be more than able to handle what will happen as this relationship develops."
CLICK HERE for full details.
---
Back To Top Of The Page
Go Back To The Psychology Website Home Page