Advertise Here!
www.all-about-psychology.com/psychology-advertising.html
5 Fabulous Facts All Psychology Students Should Know

1.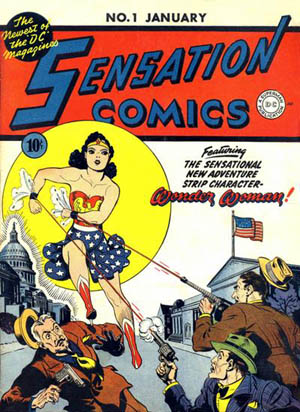 William Moulton Marston created, wrote and produced the Wonder Woman comic strip under the pseudonym Charles Moulton, making him without doubt the coolest psychologist of the 20th Century!

2.
When Sigmund Freud and Carl Jung meet in person for the first time on the 3rd of March 1907, they talked for 13 hours without interruption. The meeting took place at Freud's apartment (Berggasse 19), located in the Alsergrund district of Vienna. 
3.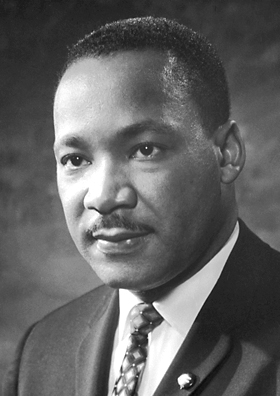 Nobel Prize-winning civil rights leader Martin Luther King Jr., delivered a speech entitled 'The Role of the Behavioral Scientist in the Civil Rights Movement' at the American Psychological Association (APA) Annual Convention in Washington, D.C on the 1st September 1967. 
Among the major topics raised in this powerful address were urban riots, the Vietnam War, unemployment, civil disobedience, political action, creative maladjustment and the pressing need for the 'social scientist to address the white community and tell it like it is.'
4.
During the annual meeting of the American Association for the Study of the Feeble-Minded in Illinois on the 18th of May 1910, psychologist Henry H. Goddard proposed adopting the terms moron, imbecile, and idiot as three distinct classes of mental defect.
Now pejorative terms no longer employed in a psychological context, moron, imbecile, and idiot were standard definitions within the field of 'mental retardation' for many years.

5.
The iconic children's television show Sesame Street arose from a dinner party conversation between experimental psychologist Lloyd Morrisett (who was searching for new methods of delivering preschool learning to a much wider audience of poor, minority and disadvantaged children) and television producer Joan Ganz. 
Sponsored by the letters W, S, and E and the numbers 2 and 3; Sesame Street premiered in the United States on the 10th of November 1969. Still going strong today and now broadcast in over 140 countries, it has been estimated that over 77 million Americans have watched the series as children.
Sep 24, 18 10:00 AM




Albert Bandura's landmark book "Social Learning Theory" was published in which the Stanford University psychologist sets out how new patterns of behavior can be acquired through direct experience or b…

Sep 23, 18 10:00 AM




Norma Estelle Cutts was born. A pioneer in the provision of school psychological services in the United States, her landmark publication in 1943 "How to Use Psychological Service in the Schools, A Gui…

Sep 22, 18 10:00 AM




Robert Thorndike was born. A brilliant psychometrician, Thorndike is best known for his collaborative work with Irving Lorge and Elizabeth Hagen in developing measures of mental and scholastic ability…
If you like this website please support my
All About Psychology Patreon Page
so that I can continue to create free content and resources for psychology students and educators.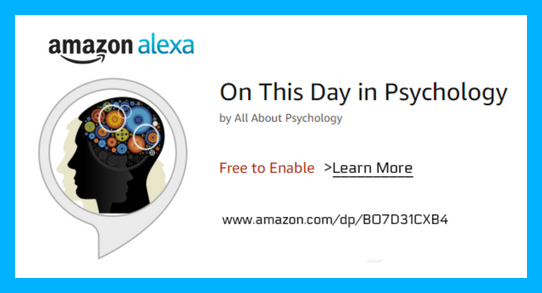 Back To The Top Of The Page