Welcome to the October 2010 issue of the All About Psychology Newsletter.
In This Edition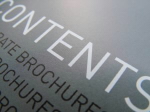 Latest News
Psychology Video of The Month
Facebook Faves
Psychology Classics
Check This Out
Just For Fun
And Finally
---
Latest News
---
The Psychology Quotes Collection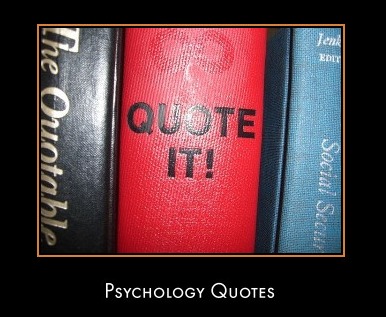 (Photo Credit: Umjanedoan)
There is now a psychology quotes section on the main website; the aim of which is to compile a categorised directory of quotes that visitors can draw upon either for academic purposes or simply enjoy reading for their own sake.
This is very much work in progress but as this section grows you will be able to access quotes relating to human nature and behavior in its many forms, as well as quotes from famous figures within psychology e.g, Freud.
Quotes relating to Mind and Prejudice have been posted so far and additional quote categories will be added on a regular basis.
You can access the psychology quotes page via the following link.
---
Psychology Video of The Month
---

This new section of the newsletter will showcase one of the most popular videos uploaded to the Psychology Video Collection. This month's entry is:
Why We Think It's OK To Cheat and Steal (Sometimes)
Behavioral economist Dan Ariely studies the bugs in our moral code, the hidden reasons we think it's OK to cheat or steal (sometimes). Ariely highlights fascinating studies to help make his point that we are predictably irrational and can be influenced in ways we can't grasp.
You can watch this very popular video via the following link.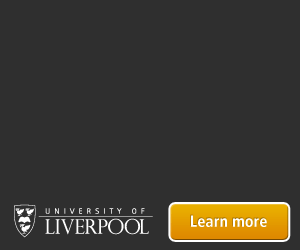 ---
Facebook Faves
---
Over 16,000 people are now following the All About Psychology facebook page. Amomg The most "liked" and commented upon posts since the last newsletter was:
Don't Eat The Marshmallow Yet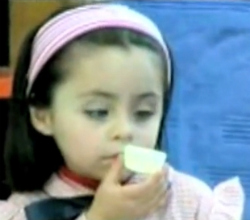 This particular post consisted of a video and follow-up article on classic experimental research into the relationship between delayed gratification/self-control and future success in children.
You can watch the video Here
You can read the article Here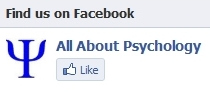 See following link to connect with over 16,000 fellow psychology fans on facebook.
http://www.facebook.com/psychologyonline
---
Psychology Classics
---
This section of the newsletter introduces you to a full text psychology classic that you can read and download courtesy of the All About Psychology website initiative to make important, insightful and engaging public domain works in psychology freely available.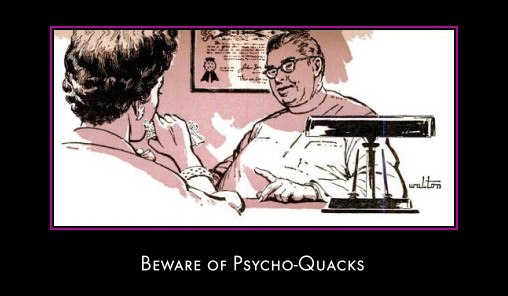 This great article from 1957 addresses the problem of phonies and charlatans, how to recognise them and how to tell them from genuine psychologists. An important issue that is just as relevant today.
You can read this psychology classic by Clicking Here
You can access and download all the classic psychology publications in this series via my Scribd account.
http://www.scribd.com/psych101
---
Check This Out
---
The idea behind this section of the newsletter is to point you in the direction of places to visit, explore and learn.

The British Psychological Society's Psychological Testing Centre provides online access to information about tests and testing. Whether you are a psychologist, a test user or simply somebody interested in learning more about psychology tests, the Psychological Testing Centre is an extremely useful resource.
Click Here To Visit The Psychological Testing Centre.
---
Just For Fun
---
With Halloween fast approaching I thought you would like to see what constituted "scary" back in 1955. Oh how things have changed!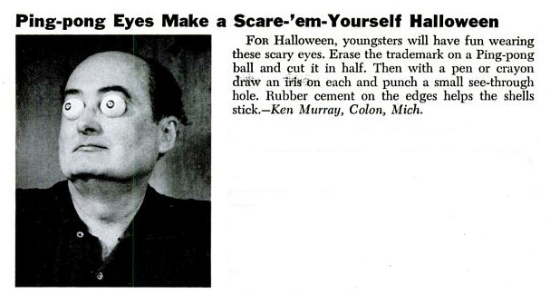 If you think your family, friends, colleagues or fellow students might be interested in reading this newsletter please feel free to forward it to them.
If you haven't already subscribed to the All About Psychology Newsletter and would like to receive all future editions, you can do so via the following link.
Don't Forget To Get Your Copy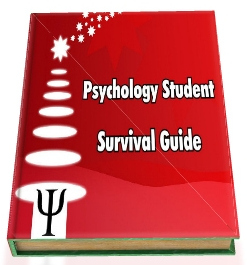 Based on my experiences as a student and then a lecturer in the subject and drawing on content from the website, I've put together a survival guide for psychology students.
You can download the guide for free via the following link and please feel free to pass it on to anybody who you think might be interested in taking a look.
Food For Thought
"Fear is the tax that conscience pays to guilt." (George Sewell)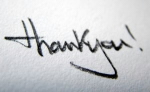 For reading the All About Psychology Newsletter.
Until next time.
All the very best
Dave Webb BSc (hons), MSc
www.all-about-forensic-psychology.com
www.all-about-forensic-science.com
---