Welcome to the November 2012 issue of the All About Psychology Newsletter.
In This Edition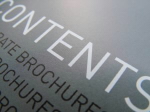 Latest News
Facebook Faves
Psychology Quote of The Month
Psychology on Pinterest
Expert Q & A
Psychology on Kindle
And Finally
---
Latest News
---
Psychology Student Guide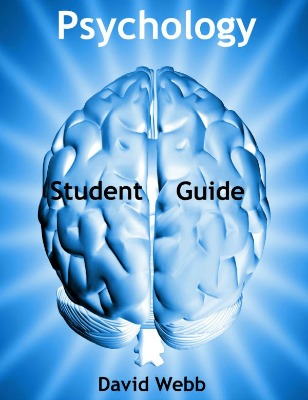 I'm very excited to announce that my Psychology Student Guide has just been published worldwide on the Amazon Kindle. See following link for full details.
http://www.amazon.com/dp/B009ZC2UOS
The guide has already had some great independent reviews and if you do decide to take a look I would be very grateful if you rate the book and let Amazon know what you think.
No Kindle - No Problem.
You can read the Psychology Student Guide on your computer or other mobile devices with Amazon's free Kindle reading apps. Click Here for details.
Many thanks for your support.
David
---
Facebook Faves
---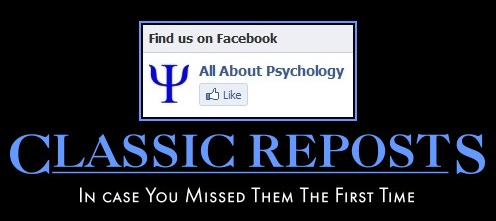 Over 70,000 people are now following the All About Psychology facebook page. Among The most "liked" and commented upon posts since the launch of the page was:
The Illusion of Attention
Fascinating article by Mo Costandi on how focused attention can make you oblivious to sights and sounds that would otherwise be glaringly obvious.
You can read the article in full by Clicking Here
Thinking About Becoming A Psychology Student?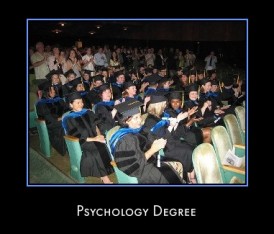 See following links to find a psychology school near you.
Psychology Degrees (USA)
Online Psychology Degrees (USA)
Psychology Degrees (UK)
---
Psychology Quote of The Month
---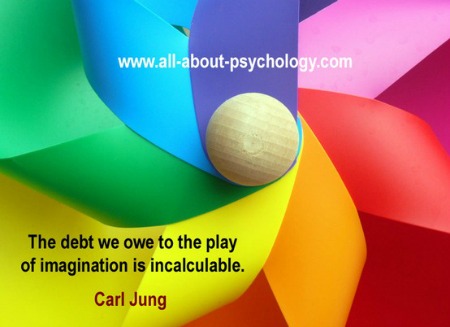 If you would like to access detailed information and resources relating to Carl Jung - the man who founded analytical psychology and is considered by many as one of the most influential and enigmatic thinkers of the 20th century - you can do so via the following link.
https://www.all-about-psychology.com/carl_jung.html
---
Psychology on Pinterest
---

I've started using Pinterest to help me organize and share material from the All About Psychology website and elsewhere online.
I currently have 23 pinboards up and running which are added to on a regular basis. You can access all the boards via the following link.
http://pinterest.com/psychology/
---
Expert Q & A
---
Dr. Stephen Porter is currently an academic and consultant in the area of psychology and law. He is the Founding Director of the Centre for the Advancement of Psychological Science & Law (CAPSL) in Canada. Dr. Porter has published numerous scholarly articles on deception, psychopaths and violent behaviour, and forensic aspects of memory.
As a registered forensic psychologist, he has been consulted by Canadian courts and has been qualified as an expert witness. He has been consulted by police in unsolved crime investigations and provides training to law enforcement, mental health professional groups, human resources, government agencies, journalists, trial judges, and other adjudicators.
You can access the interview with Dr. Stephen Porter via the following link.
---
Psychology on Kindle
---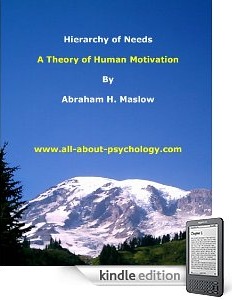 The initiative to make important, insightful and classic psychology publications widely available on Kindle is going from strength to strength. Among the most popular titles added are:
Hierarchy of Needs: A Theory of Human Motivation by Abraham Maslow
Transmission of Aggression Through Imitation of Aggressive Models by Albert Bandura
Significant Aspects of Client-Centered Therapy by Carl Rogers
You can view the full psychology on Kindle collection via the following link.

To get the most out of your interest in psychology don't forget to connect with me on facebook, twitter, YouTube and Google+.
Connect on Facebook

www.facebook.com/psychologyonline
Connect on Twitter

Connect on Youtube

www.youtube.com/user/LearnAboutPsychology
Connect on Google+

Never Miss A Thing
In response to a number of requests I've set-up a Psychology Website Update list to keep people informed when new content and resources are added to the site.
If you would like to join the psychology update list, you can do so via the following link.
Psychology Website Update List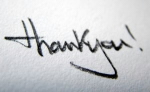 For reading the All About Psychology Newsletter.
Until next time.
All the very best
Dave Webb BSc (hons), MSc
www.all-about-forensic-psychology.com
www.all-about-forensic-science.com
www.all-about-body-language.com
---