Recommended Psychology Blogs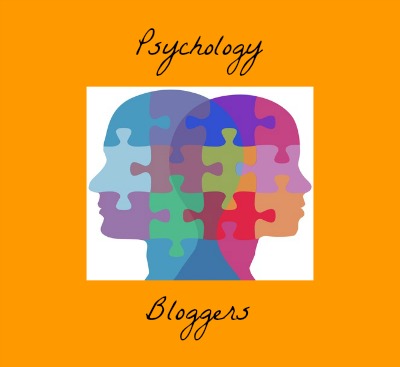 (Photo Credit: AJC1)
Introducing a collection of the very best psychology blogs.
---
Student Guide To Forensic Psychology Blog
---
Among the topics covered here are forensic psychology career options, forensic psychology job opportunities and forensic psychology research and practice.
For your convenience, the most recent blog posts can be accessed by clicking on the headline animator below.
---
Author-Friendly Weblog
---

Thoroughly engaging blog based on the thoughts and opinions of psychologist, teacher, publicist, author and ranked online poker player David John Berndt.
The Author-Friendly Weblog covers an eclectic range of topics, as Berndt notes in his introductory post "I have a little to say about a lot of things. I intend to use this blog as a way of musing and commenting and will post to categories for books and authors, psychology, publicity/promotion topics, poker and other areas by category."
Click Here To Read The Author-Friendly Weblog.
---
British Psychological Society Blog
---
The British Psychological Society publishes an excellent Digest that will keep you right up to date with the latest research in psychology. Edited by Christian Jarrett the BPS research digest appears online as a blog.
As psychology blogs go this is up there with the very best.
Click Here To Read The BPS Research Digest Blog.
---
Chris Allan's In The Room Blog
---
Fascinating blog addressing therapeutic technique, including cognitive behavioural and psychodynamic technique. The blog is written and maintained by clinical psychologist Chris Allan who is the Director of the Psychology Clinic at the University of Wollongong in Australia.
Click Here To Read Chris Allan's In The Room Blog.
---
Dr Deborah Serani's Psychological Perspectives Blog
---
I came across this great blog thanks to Dr. Gareth Furber over at PsychSplash. PsychSplash showcases the best psychology sites on the web and in reviewing Dr Serani's blog, Gareth states that:
"It is a collection of articles addressing current issues of the "human psyche". Deborah is a natural writer, humorous, relaxed and purposeful. Her blog addresses all sorts of issues from current affairs to neurobiology. To me, her blog reads like a dedicated professional trying her best to fully appreciate and share all the wonderful developments in Psychology."
An excellent review of an excellent blog. I've just added it to my favorites list, and I strongly recommend you do the same.
Click Here To Read Dr Deborah Serani's Psychological Perspectives Blog.
---
Learn To Appreciate The World of Psychology With Prof. Corrie
---

Great student friendly blog by psychology professor, psychotherapist and mental health counselor. Corrie J. Gross.
The blog was created to aid introductory level psychology students in learning about the world of psychology! Here you will find research & important info for General Psychology, Lifespan/Developmental Psychology, Child Psychology, and Abnormal Psychology course work.
Click Here To Read Corrie's blog.
---
Mental Health Mom Blog
---

With the compelling tagline "Answers to the Questions that Keep You Up at Night" Mental Health Mom Blog features thought provoking articles and commentary on the topic of mental wellness.
Driven by the personal experience of having a son diagnosed with schizophrenia, the blog is hosted and written by the science writer Victoria Costello.
Click Here To Read The Excellent Mental Health Mom Blog.
---
Classic Articles All Psychology Students Should Read
---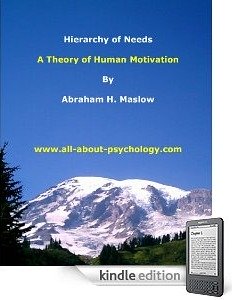 This special Kindle collection consists of the most influential, infamous and iconic research articles ever published in the history of psychology. See following link for full details.
The Psychology Classics Kindle Collection
---
Back To Top Of The Psychology Blogs Page
Go Back To The All About Psychology Blog Page
Go From Recommended Psychology Blogs Back To The Home Page