Movies About Psychology
Movies About Psychology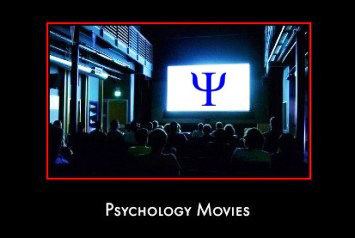 (Photo Credit: Kenneth Lu)
Thinking About Becoming A Psychology Student?

Find A Psychology School Near You
Whenever the topic of movies about psychology is raised it always generates an enthusiastic response. Showcased below are a selection of guest submissions on the topic of movies about psychology.
Beverley
It would be interesting to know of some films produced before our generation. Ingmar Bergman's films were based on human psychology. Hitchcock's Films were all psychological weren't they? Yet, I've seen very few and recall even fewer.
The Ingrid Bergman film GASLIGHT comes to mind. It's the origin of use of that noun as a verb. There must be many excellent films that would intrigue & inform our perceptions of psychology if we were exposed to them.
Its difficult to find good Psychology films that don't appeal to sensationalism & glorify the criminal mind. Now we have the TV drama by that title. Lie To Me is of more interest, intellectually, for its scientific basis and so was Numb3rs. But that's the small screen.
I found EQUUS as anticlimactic as "Tomorrow's another day!" WASTE OF TIME! And while WHO'S AFRAID OF VIRGINIA WOLF may have been popular such crass deconstruction of marriage or spouse just doesn't seem worthy of the expense.
I was not a fan of HOUSE OF SAND AND FOG, REIGN ON ME, or NIGHT MOTHER. As interesting a "study" as depression is, its not very entertaining. Cuckoo's Nest did a good job at both.
For DEVELOPMENTAL Psychology, Little Man Tate made a sociological statement.
I still keep video copies of HOUSE OF CARDS and MERCURY RISING each a different spin on the autistic child
Memorable Criminal Thriller genre, [much of which could pass as horror for the subject matter] there's
Truman Copote's IN COLD BLOOD;
The Eyes of Laura Mars with Faye Dunaway
Body Heat with William Hurt & Kathleen Turner
COPY CAT - Sigourney Weaver & Harry Connick Jr. explored the toll the psychologist's work took on her.
FREQUENCY with Dennis Quaid and Jim Caviezel brilliantly incorporates physics, astronomy, time space continuum, criminal thriller and psychology.
THE 6th SENSE was a triumph in the Psychology Movie Genre. Wasn't SEX LIES AND VIDEO TAPE a psych film?
Shawn Armstrong
I feel that Hannibal movies are a great look in the psychopaths mind. The lastest movie gives a look in to his childhood to explain his actions. All of the movies are well worth watching if you get a chance.
Joe Davis
Psycho, One Flew Over the Cuckoo's Nest, Dream Team, Cape FearThree Faces of Eve (Real Life Case of Chris Sizemore), Mommie Dearest, Fatal Attraction. Should I continue? The list goes on and on and on.
I have a list I compiled specifically for the purpose of training my clinical students in psychopathology...
I have my graduate students role play a clinical psychologist in my abnormal psychology/psychopathology class. They watch the movie as a 2 or 3-person treatment team and using my structured guidelines, use the DSM, diagnosis (Axis I-II, III if by history, to also to include IV-V) and development a Tx Plan with supportive research materials from class and specific citation from the movie and the main character!
They love this exercise.
Helen Perkins
40 years ago I saw the film "I never promised you a rose garden". It impressed me so much I chose psychology and have never looked back. When I was working in an elderly people's home here in Buenos Aires, Argentina, I found the original book it was based on, with the same title. It is about a young woman who is in treatment for psychosis and the relationship she develops with her psychiatrist. I'll never forget a session where the shrink is arranging flowers in her consulting room while working with her patient. It was so beautiful I never forgot it and it influenced me to this day as to how I practice.
If you would like to leave your own comments relating to movies about psychology, you can do via the facebook box at the bottom of the page.
A Playlist of Trailers From Movies About Psychology
---
Classic Articles All Psychology Students Should Read
---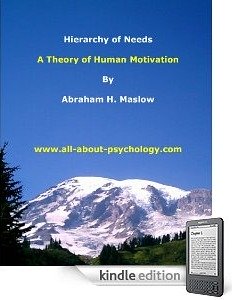 This special Kindle collection consists of the most influential, infamous and iconic research articles ever published in the history of psychology. See following link for full details.
The Psychology Classics Kindle Collection
---
Go Back To The Main Psychology Movies Page
Go From Movies About Psychology Back To The Home Page