A very warm welcome to the third issue of the All About Psychology Newsletter.
In This Edition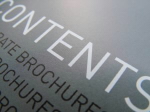 What's New
In The News
Too Good To Miss
Just For Fun
And Finally
---

This section of the newsletter showcases the most recent additions to the All About Psychology Website.
Learn Psychology For Free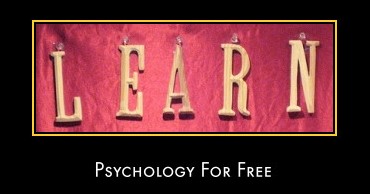 Thanks to the power of the Internet and the spirit of Web 2.0 an increasing number of psychologists, psychology lecturers and academic institutions are disseminating their ideas, research and course materials through a creative commons license. I have, therefore, added a Learn Psychology For Free section to the website where visitors can access an incredible array of psychology related learning materials e.g., video lectures, MP3 recordings, lecture notes etc.
The main page presents an outstanding Introduction to Psychology course delivered by Professor Paul Bloom from Yale University. Whether you teach psychology, are new to psychology, currently studying or thinking about studying psychology, you will find this remarkable 20 lecture series as interesting as it is invaluable. As you work your way through the course you can even have a go at the Midterm and final exams.
Start Learning Psychology For Free
Psychology eBook Collection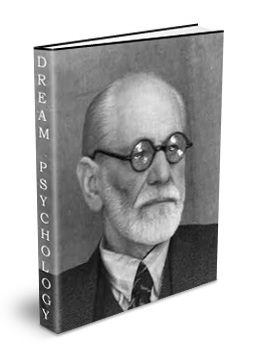 There are thousands of classic psychology books and psychology related publications that have fallen into the public domain and as such can be found on the Internet in electronic form.
Most electronic books (e-books) come in the form of Portable Document Format (PDF) files, however, they are rarely formatted with readability in mind e.g. optimal font type and size and they simply don't have the flip style quality associated with reading a 'real' book. UNTIL NOW.
Click Here To find out more about this exciting new addition to the All About Psychology website and to download Dream Psychology by Sigmund Freud and the classic Little Albert Study for free.
Psychology of Risk
The notion of risk has been subject to detailed study within psychology. This established body of research has addressed a number of conceptual issues relating to risk perception, behavior and decision making; and it has sought to examine these issues from within a number of diverse theoretical perspectives.
Check Out The Psychology of Risk Page
Keep Up-To-Date

I will be using twitter to let people know about all the latest updates on the All About Psychology Website.
Start Receiving Twitter Updates
---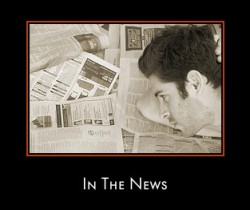 Hold the front page; this section of the newsletter documents the most interesting psychology stories that I have featured on the Exploring Psychology Blog
The Psychology of Doodling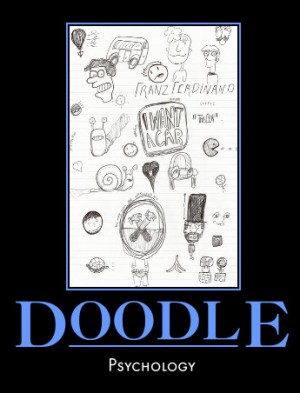 As a regular doodler myself, I was intrigued to read an article on the subject by science correspondent Ian Sample in the Guardian newspaper. It would be appear that far from being a futile exercise, doodling can in fact aid attention and recall. This vindication for all us 'doodlers' out there relates to a research paper that has just been published in the journal of Applied Cognitive Psychology.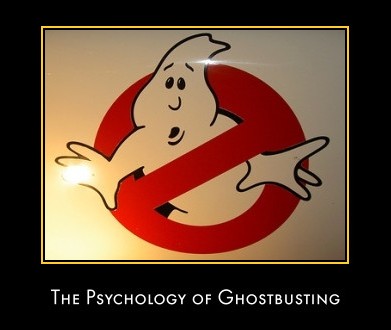 Psychologist Professor Richard Wiseman and his colleagues from the University of Hertfordshire (UK) are conducting the first international survey into alleged ghostly experiences. As part of their investigation into the science of ghosts Wiseman and his team are asking people to submit photographs and share their 'real life' ghost stories.
---

Shrink Rap Radio

Excellent psychology podcast complete with the wonderful tagline "All the psychology you need to know and just enough to make you dangerous." Hosted by David Van Nuys, Ph.D. Emeritus Professor of Psychology at Sonoma State University.
"Dr Dave" as he is commonly known describes his show as follows:
In the U.S., psychology has long been the most popular undergraduate major in college. Various therapists on TV and Radio have enjoyed huge popularity, as well. And, there is seemingly no end to to the stream of self-help books that come out every year. As a long time psychologist, professor, therapist and workshop-leader, I bring you more-or-less weekly interviews with fascinating practitioners who work in and around the broad field of psychology.
---

10 Things You Should Know About Psychology
Take an irreverent look at the wonderful world of psychology
---

If you think your family, friends, colleagues or fellow students might be interested in reading this newsletter please feel free to forward it to them.
If you haven't already subscribed to the All About Psychology Newsletter and would like to receive all future editions, you can do so via the following link.
Food For Thought
"If a placebo has an effect, is it any less real than the real thing?" (Nathaniel LeTonnerre)

For reading the All About Psychology Newsletter.
Until next time.
All the very best
Dave Webb BSc (hons), MSc
www.all-about-forensic-psychology.com
www.all-about-forensic-science.com
---