Welcome to the June 2012 issue of the All About Psychology Newsletter.
In This Edition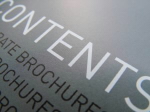 Latest News
Psychology Book of The Month
Facebook Faves
Psychology on Pinterest
Expert Q & A
Psychology on Kindle
And Finally
---
Latest News
---
New Body Language YouTube Channel
I'm delighted to announce the launch of the official About Body Language YouTube channel. As well as showcasing specific playlists, we will also be uploading a series of exclusive videos. Each of these videos will offer body language tips and advice that anybody can use to positive effect in all important aspects of their interactions with other people (relationships, job interviews etc).
You can visit and subscribe to the About Body Language YouTube channel for free via the following link.
www.youtube.com/user/AboutBodyLanguage
---
Psychology Book of The Month
---
The psychology book of the month for June is:
Situations Matter: Understanding How Context Transforms Your World By Sam Sommers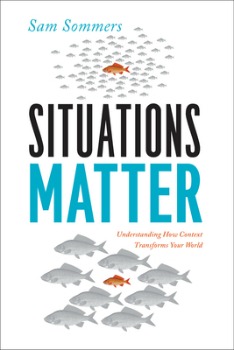 Book Description
An "entertaining and engaging" exploration of the invisible forces influencing your life-and how understanding them can improve everything you do.
The world around you is pulling your strings, shaping your innermost instincts and your most private thoughts. And you don't even realize it.
Every day and in all walks of life, we overlook the enormous power of situations, of context in our lives. That's a mistake, says Sam Sommers in his provocative new book. Just as a museum visitor neglects to notice the frames around paintings, so do people miss the influence of ordinary situations on the way they think and act. But frames- situations- do matter. Your experience viewing the paintings wouldn't be the same without them. The same is true for human nature.
In Situations Matter, Sommers argues that by understanding the powerful influence that context has in our lives and using this knowledge to rethink how we see the world, we can be more effective at work, at home, and in daily interactions with others. He describes the pitfalls to avoid and offers insights into making better decisions and smarter observations about the world around us.
For details of this and all the psychology book of the month entries - see following link.
Thinking About Becoming A Psychology Student?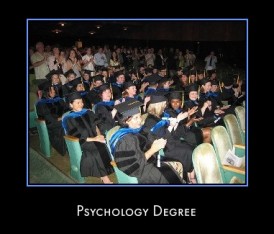 See following links to find a psychology school near you.
Psychology Degrees (USA)
Online Psychology Degrees (USA)
Psychology Degrees (UK)
---
Facebook Faves
---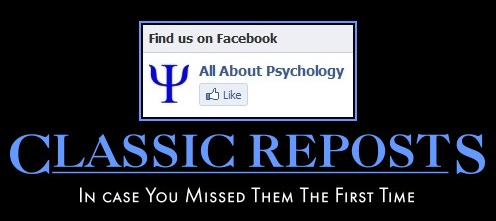 Over 65,000 people are now following the All About Psychology facebook page. Among The most "liked" and commented upon posts since the launch of the page was:
Tracking The Tell-Tale Signs of Pure Genius
Newpaper article featuring leading neuroscientist V S Ramachandran on the intriguing case studies that are revealing the powerful, adaptive potential of the human brain.
You can read this article in full by Clicking Here
---
Psychology on Pinterest
---

I've started using Pinterest to help me organize and share material from the All About Psychology website and elsewhere online. For instance, I'm putting together a psychology quotes pinboard which you can explore via the following link.
http://pinterest.com/psychology/psychology-quotes/
I currently have 23 pinboards up and running which I intend to add to on a regular basis. You can access all the boards via the following link.
http://pinterest.com/psychology/
---
Expert Q & A
---
Joe Navarro spent 25 years at the FBI, working both as an agent and supervisor in the areas of counterintelligence and counterterrorism. Through his work he was able to study, refine and apply the science of non-verbal communications. His acumen in this field and his success as a spy-catcher, led Joe to begin training FBI agents and the intelligence community.
Today Joe Navarro is recognized as one of the world's foremost authorities on reading non-verbal communications and is regularly interviewed on programs such as NBC's Today Show, Fox News, ABC's Good Morning America, CBS' Early Show, and for publications such as The Washington Post and Psychology Today.
You can access our interview with Joe Navarro via the following link.
---
Psychology on Kindle
---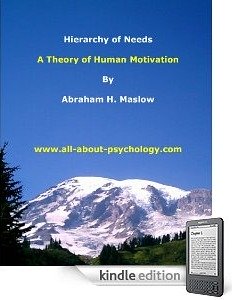 The initiative to make important, insightful and classic psychology publications widely available on Kindle is going from strength to strength. Among the most popular titles added are:
Hierarchy of Needs: A Theory of Human Motivation by Abraham Maslow
Transmission of Aggression Through Imitation of Aggressive Models by Albert Bandura
Significant Aspects of Client-Centered Therapy by Carl Rogers
You can view the full psychology on Kindle collection via the following link.

To get the most out of your interest in psychology connect with me on facebook, twitter, YouTube and Google+ and don't forget to download your free psychology guide - a comprehensive resource designed to help psychology students at each and every stage of their educational journey.
Connect on Facebook

www.facebook.com/psychologyonline
Connect on Twitter

Connect on Youtube

www.youtube.com/user/LearnAboutPsychology
Connect on Google+

Free Psychology Guide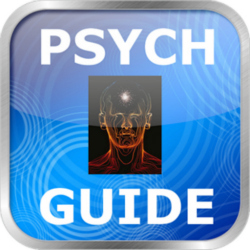 Download The iPhone/iPad Version
Never Miss A Thing
In response to a number of requests I've set-up a Psychology Website Update list to keep people informed when new content and resources are added to the site.
If you would like to join the psychology update list, you can do so via the following link.
Psychology Website Update List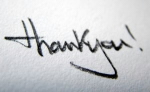 For reading the All About Psychology Newsletter.
Until next time.
All the very best
Dave Webb BSc (hons), MSc
www.all-about-forensic-psychology.com
www.all-about-forensic-science.com
www.all-about-body-language.com
---