Welcome to the July 2011 issue of the All About Psychology Newsletter.
In This Edition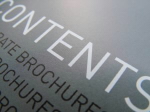 Latest News
Psychology Book of The Month
Facebook Faves
The Psychology Journal Article Collection
Psychology Picture of The Month
Psychology on Kindle
Check This Out
And Finally
---
Latest News
---
The YouTube Psychology Video Channel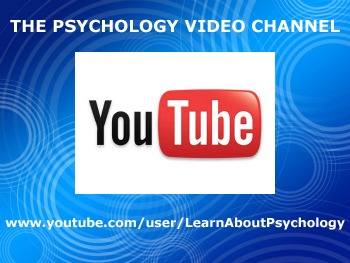 I've just launched a psychology video channel on YouTube. It's very much work in progress but there are already nearly 50 videos you can watch.
As well as uploading my own videos I have also included a hand picked collection of psychology videos arranged within a series of playlists. Namely:
The Must Watch Playlist: A collection of brilliant videos that you will want to watch over and over again. Enjoy
The Learn Psychology Playlist: An outstanding Introduction to Psychology course delivered by Professor Paul Bloom from Yale University.
Types of Psychology Playlist: A collection of videos which explore all the different types of psychology.
Psychology Humor Playlist: A collection of videos to remind you whatever your connection with psychology is it's important to remember that there is Funny Ha Ha, as well as Funny Peculiar.
I Hope you enjoy the videos on the psychology video channel as much as I do.
You can visit the YouTube Psychology Video Collection via the following link.
The YouTube Psychology Video Channel
---
Psychology Book of The Month
---
The psychology book of the month for July is:
Paranormality: Why We See What Isn't There by Professor Richard Wiseman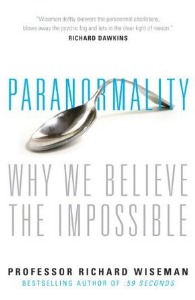 Book Description

Psychologist Richard Wiseman is clear about one thing, paranormal phenomena don't exist. But in the same way space travel yields technology that transforms our everyday lives, so research into telepathy, fortune-telling and out-of-body experiences produces remarkable insights into our brains, behaviour and beliefs.
Paranormality explores this new science of the supernatural and is packed with activities that allow you to experience the impossible. Would you like to control your dreams and leave your body, convince strangers that you know all about them, and unleash the power of your unconscious mind? Then throw away your crystals and ditch your lucky charms. It is time to discover the real secrets of the paranormal.
See following link for details of all the book of the month entries on the All About Psychology website.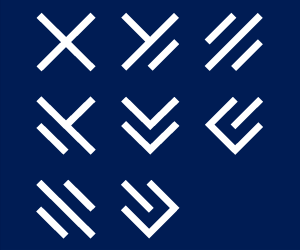 ---
Facebook Faves
---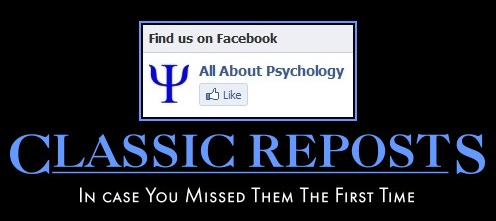 Over 38,000 people are now following the All About Psychology facebook page. Among The most "liked" and commented upon posts since the launch of the page was:
The Lost Art of Total Recall
This post consisted of a link to a newspaper article by science editor Robin McKie in which he suggests that the ability to memorise things is becoming a vanishing skill and with this in mind addresses what we can do to jog our brain cells bcak into action.
You can read the article in full by by Clicking Here
---
The Psychology Journal Article Collection
---
The psychology journal article collection offers completely free access to full text psychology journal articles, including material from the most eminent and influential psychologists of the 20th century.
The latest title to be added to the collection is Significant Aspects of Client Centered Therapy by Carl Rogers
See following link to access Significant Aspects of Client Centered Therapy and all the other titles in the collection.
---
Psychology Picture of the Month
---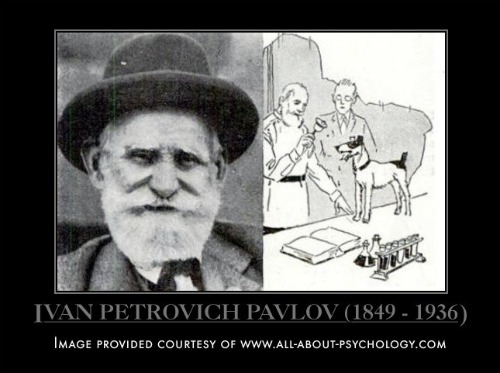 ---
Psychology on Kindle
---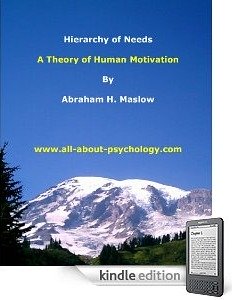 The initiative to make important, insightful and classic psychology publications widely available on Kindle is going from strength to strength. Among the latest titles added are:
In Memory of Wilhelm Wundt By His American Students
The Science of Personality: Nomothetic or Idiographic? by Samuel J. Beck
Self-Knowledge Through Dream Study by André Tridon
Three Distinctions in The Study of Leaders by W.H. Cowley
You can view the full psychology on Kindle collection via the following link.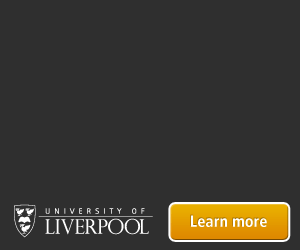 ---
Check This Out
---
The idea behind this section of the newsletter is to point you in the direction of places to visit, explore and learn.
Psychology Mnemonics

Thanks to the NASA Cognition Lab you can easily generate your own mnemonic devices for free. So you why not give it a go next time you have a test or exam. It's fun and it can really help improve your grades.
You can see a couple of psychology mnemonic examples and access the NASA mnemonic device via the following link.

To get the most out of your interest in psychology connect with me on facebook and twitter and don't forget to download your free psychology guide - a comprehensive resource designed to help psychology students at each and every stage of their educational journey.
Connect on Facebook

www.facebook.com/psychologyonline
Connect on Twitter

Free Psychology Guide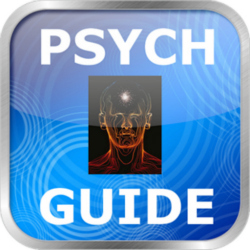 Download The iPhone/iPad Version
Never Miss A Thing
In response to a number of requests I've set-up a Psychology Website Update list to keep people informed when new content and resources are added to the site.
If you would like to join the psychology update list, you can do so via the following link.
Psychology Website Update List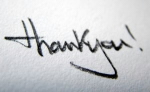 For reading the All About Psychology Newsletter.
Until next time.
All the very best
Dave Webb BSc (hons), MSc
www.all-about-forensic-psychology.com
www.all-about-forensic-science.com
---