Psychology Website Press Releases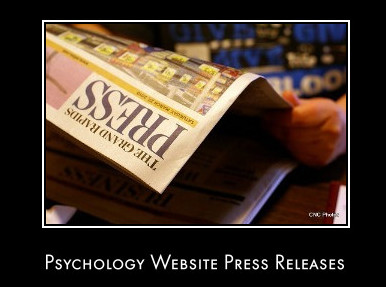 (Photo Credit: cncphotos)
Welcome to the psychology website press releases section of the site, keeping you right up-to-date with all the latest news and developments.
---
Latest Psychology Website Press Releases
---
FOR IMMEDIATE RELEASE: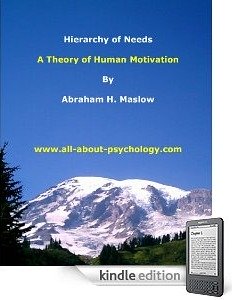 Classic Psychology Articles Now Available on Kindle:
Thanks to the leading psychology website www.all-about-psychology.com, hundreds of classic psychology articles can now be read on The Amazon Kindle.
Alicante, Spain, August 16th, 2011 -
Produced as part of a drive to make important psychology publications widely available this new initiative on Kindle is going to prove invaluable to psychology students and educators alike.
Certain articles have been arranged within themed collections. Special collections include:
Classic Articles All Psychology Students Should Read: A collection of the most influential, infamous and iconic research articles ever published in the history of psychology. See following link.
The Psychotherapy Collection: A collection of classic articles and book chapters about psychotherapy from such luminaries as Carl Rogers, Albert Bandura, Albert Ellis and Thomas Szasz. See following link.
About Psychotherapy Collection
The Psychoanalysis Collection: A collection of classic articles and book chapters concerning psychoanalysis in general as well as contributions from leading proponents of psychoanalysis in America. See following link.
The History of Psychology Collection: A collection of landmark articles and book chapters within the history of psychology. See following link.
History of Psychology Articles
When asked about the thinking behind this initiative, website owner David Webb noted that it initially came about as a result of continuing requests to make classic psychology studies available on kindle. He added that it was also a natural progression to the already existing Psychology Journal Articles Collection on the site.
Webb was also asked about access for those without an Amazon Kindle and the good news is that work is underway to ensure that each article will also be available in a number of other formats e.g., full text versions in the form of web pages and PDF documents as well as audio (MP3) versions of each article for visually impaired visitors and/or anybody who would prefer to listen to the featured material.
New Kindle titles are being added on a regular basis and anybody wanting to be keep right-up-to-date is advised to join the All About Psychology Website Update list, which you can do by Clicking Here.
# # #
FOR IMMEDIATE RELEASE: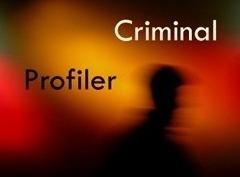 Criminal Profiling: Separating Fact From Fiction:
Criminal profiling is a fascinating topic but it's also the source of major misconceptions within the discipline of forensic psychology. With this in mind the website www.all-about-forensic-psychology.com is offering its visitors the opportunity to learn more about criminal profiling, while at the same time providing a sense of perspective regarding its place within the study and practice of forensic psychology.
Alicante, Spain, July 9th, 2011 -
The phenomenal success of the film The Silence of The Lambs in the early 1990s helped perpetuate the myth that psychology and forensic psychology in particular is primarily concerned with attempting to understand and profile the behavior of psychopathic serial offenders.
Evaluating psychological impressions at a crime scene and generating a behavioral composite to reveal the key personality characteristics and motives of an unknown offender has become a staple ingredient of many other popular films and TV series e.g., criminal minds. It is not surprising, therefore, that many people not only incorrectly assume that forensic psychology is mostly concerned with criminal profiling but also that most forensic psychologists act as criminal profilers in the course of their work and that criminal profiling is a realistic career choice for a forensic psychology graduate.
David Webb, Host and writer of the All About Forensic Psychology website knows from his time as a lecturer in forensic psychology how important it is to quickly establish the facts regarding criminal profiling.
"The first thing I got my students to do was write down what they thought forensic psychology was...this was fine until I mentioned that they were not allowed to include the words serial killers or silence of the lambs, at which point most of the writing stopped!"
The advice it would seem, therefore, especially if you are considering doing a forensic psychology degree, is to ensure that you understand what forensic psychology is from an academic perspective; as you will then be able to begin exploring the compelling world of criminal profiling free of ambiguity and misapprehension.
So what are you waiting for? Head over to the All About Forensic Psychology website and make the what is forensic psychology page your first port of call. Then take a look at the various criminal profiling pages.
Finally, don't forget to check out the Criminal Profiling on Kindle collection, which consists primarily of the landmark articles written by members of the Behavioral Science Units, National Center for the Analysis of Violent Crime, at the FBI Academy. These seminal publications in the history of FBI profiling were released by the U.S. Department of Justice as part of the information on serial killers provided by the FBI's Training Division.
You can access this engrossing collection of articles via the following link.
Information on Serial Killers.
# # #
---
FOR IMMEDIATE RELEASE: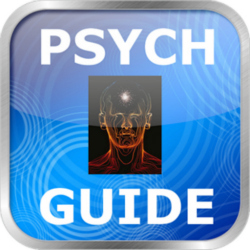 Psychology Student Survival Guide Continues To Impress:
The Psychology Student Survival Guide is a free and comprehensive resource designed to help psychology students at each and every stage of their educational journey. The Psychology Student Survival Guide is now also available as a free app for the iPhone, iPod touch, and iPad.
Alicante, Spain, July 7th, 2011 -
Based on his experiences as a student and then a lecturer in the subject and drawing on the content from his psychology website David Webb has put together a survival guide for psychology students.
When asked about the thinking behind the Psychology Student Survival Guide, Webb stated that "In producing the guide I kept one main thought in mind; namely, if I was to go through my psychology education again - beginning when I first started considering studying the topic, right through to graduation and beyond - what information and resources would I most like to have at my disposal?
A major factor in ensuring the usefulness of the guide was the fact that throughout its development psychology students were asked via the main website and psychology facebook page what topic areas they would like to see included and why. Among the most common issues raised by many students were concerns over having to carry out a research project, and the need to be able to employ and understand statistical analysis. As a direct result of this feedback, a dedicated section of the guide was designed to show that research methods and statistics in psychology is something that should be embraced rather than feared.
As well as including high quality student driven content and resources, a major strength of the guide lies in its structure and ease of use. Material is presented chronologically as far as the timeline of a typical psychology student is concerned (general interest, undergraduate, graduate). In addition, a detailed contents section at the beginning of the guide allows users to quickly locate the information they require.
The following quote from a psychology student and regular guide user is representative of the positive feedback the guide attracts and also serves to demonstrate why the guide has quickly established itself as a must have resource.
"I am currently studying the Psychology of Criminal Behavior. The Psychology Student Survival Guide is an excellent resource to have. It will help me a lot with my, assignments, reports, essays etc. Thank you so much for creating this resource; it's a joy to read. Looking forward to the new additional sections of the guide in the future." (Liza, Ireland).
Bottom line? Users will find the find the Psychology Student Survival Guide useful and engaging whatever their connection with the subject; student, educator, professional or general interest.
The iPhone, iPod touch, and iPad app version of the The Psychology Student Survival Guide can be downloaded for free via the iTunes app store by clicking Here. The original text (PDF) version of the guide can be downloaded for free by clicking Here.
# # #
---
Go From Psychology Website Press Releases Back To The Home Page