Psychology Jokes
Thinking About Becoming A Psychology Student?

Find A Psychology School Near You
---
Psychology Jokes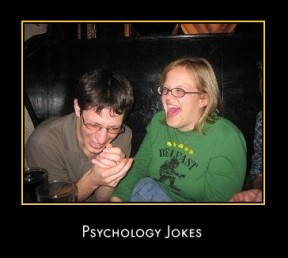 (Photo Credit: Wandering Eyre)
Welcome to the psychology-jokes and comedy page. There's a great deal of serious theory and discussion within psychology relating to the purpose of humor; but do you know what, sometimes a joke is just a joke!
With this in mind the aim of this page is to showcase the best psychology-jokes, cartoons and comedy sketches around.
---
Inviting Freud To Dinner
---
---
Pavlov's Dogs
---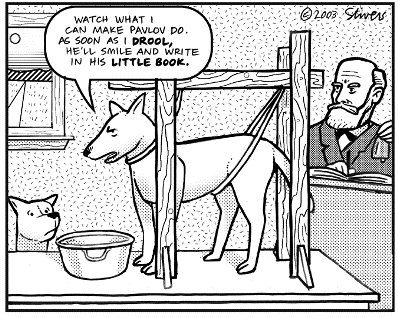 ---
The Smoking Room: Psychological Study
---
---
Statistics
---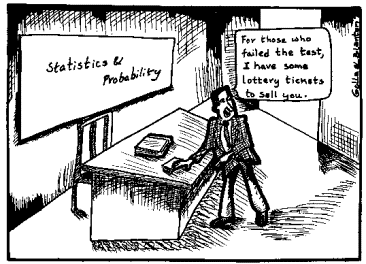 ---
Chicks Money Power & Chicks
---
---
Cop Psychology
---
---
Before You Go
---
before you go make sure you check out the Facebook group dedicated to psychology-jokes which you can do by clicking Here (please note that you will need to register and/or login to Facebook).
And if for any reason you still haven't laughed yet, I defy you to watch the following video and not raise at least a smile.
---
Classic Articles All Psychology Students Should Read
---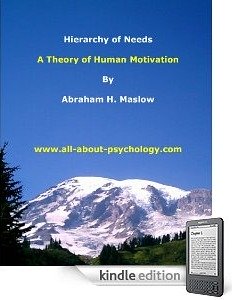 This special Kindle collection consists of the most influential, infamous and iconic research articles ever published in the history of psychology. See following link for full details.
The Psychology Classics Kindle Collection
---
Go Back To The Psychology Humor Page
Go From Psychology Jokes Back To The Home Page
Thinking About Becoming A Psych Student?

Find A Psychology School Near You