Mentalist Information Guide
Thinking About Becoming A Psychology Student?

Find A Psychology School Near You
---
Mentalist Information Guide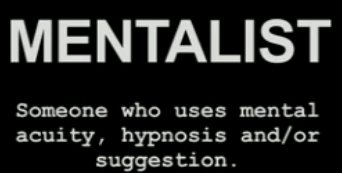 I decided to add this page following a chat I had with my good friend Justine about the TV series "The-Mentalist."
It's a great show but at the end of the day it's a work of fiction and I wanted to find out more about the topic in general; because not only is the concept behind the show inherently interesting but it also lends itself to psychological enquiry on a number of levels.
---
What-is-Mentalism?
---
We know from the definition provided at the start of each episode of the mentalist-TV-program that its practice involves mental-acuity, hypnosis and/or suggestion but a more useful and broader definition can be found in James Randi's Encyclopedia of Claims, Frauds, and Hoaxes of the Occult and Supernatural. Randi notes that a-mentalist is:
A person who performs a theatrical act which appears to use psychic forces but is actually done by ordinary conjuring means. The psychic often uses these methods, but is differentiated from the-mentalist in that he or she claims that they are genuine powers.
The distinction between the-mentalist and the psychic is an important one because we are presented with two very different explanatory frameworks in relation to how seemingly mind blowing feats are made possible.
The following video offers a useful insight into the positions of the two camps and the issues at stake.
---
Psychics Vs Randi
---
"For those who believe, no explanation is necessary. For those who do not, none will suffice." (Joseph Dunninger 1892-1975, world famous-mentalist).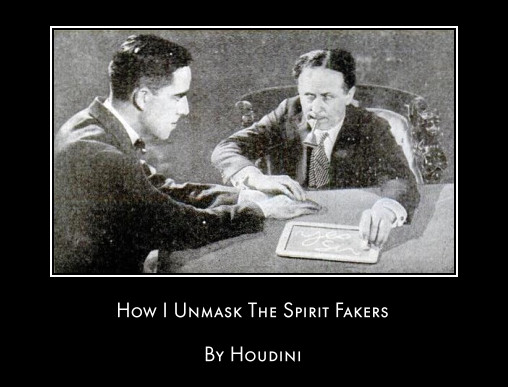 Fascinating article from 1925 in which the great Houdini exposes the trickery of fake spirit mediums.
You can read this article in full for free via the following link.
---
The-History-of-Mentalism
---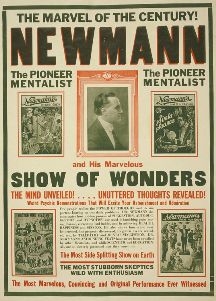 Although it can be traced back as far as the 16th century, mentalism really came to prominence in the 19th century during the hayday of mediums and spiritualists. It's popularity grew further thanks to the mentalist-performers who tread the boards in the 1920's and 30's; and thanks to modern day proponents of the craft, mentalism continues to amaze and entertain as much as is did in the past.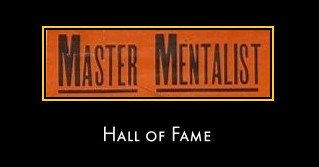 The aim of the mentalist hall of fame is to recognise those both past and present who have made a significant contribution to the art and craft of mentalism and it gives me great pleasure to announce that the inaugural entrant into mentalist Hall of Fame is Derren Brown. See following link to find out more about this master mentalist.
---
Classic Articles All Psychology Students Should Read
---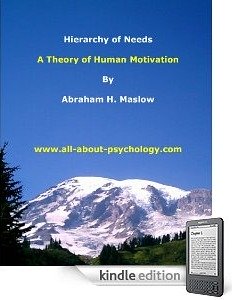 This special Kindle collection consists of the most influential, infamous and iconic research articles ever published in the history of psychology. See following link for full details.
The Psychology Classics Kindle Collection
---
Go From The Mentalist Page Psychology Back To The Home Page