Welcome to the September 2011 issue of the All About Psychology Newsletter.
In This Edition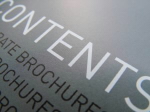 Latest News
Psychology Book of The Month
Facebook Faves
Psychology Picture of The Month
Psychology on Kindle
Quote of The Month
Check This Out
And Finally
---
Latest News
---
The YouTube Psychology Channel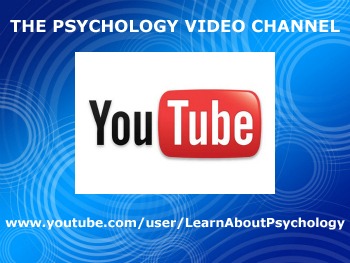 The YouTube Psychology Channel has been updated with new new videos and playlists. Highlights include a Psychology Careers playlist featuring a series of videos related to psychology career options and advice; and a Sigmund Freud playlist which is the first of a series of playlists showcasing the most eminent and influential psychologists of the 20th century. You can visis the YouTube Psychology Channel via the following link.
The YouTube Psychology Video Channel
---
Psychology Book of The Month
---
The psychology book of the month for September is:
The Secret Life of Pronouns: What Our Words Say About Us by James W. Pennebaker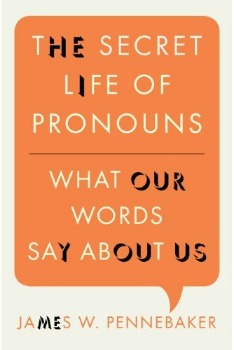 Book Description

In The Secret Life of Pronouns, social psychologist and language expert James W. Pennebaker uses his groundbreaking research in computational linguistics-in essence, counting the frequency of words we use-to show that our language carries secrets about our feelings, our self-concept, and our social intelligence. Our most forgettable words, such as pronouns and prepositions, can be the most revealing: their patterns are as distinctive as fingerprints.
Using innovative analytic techniques, Pennebaker X-rays everything from Craigslist advertisements to the Federalist Papers-or your own writing, in quizzes you can take yourself-to yield unexpected insights. Who would have predicted that the high school student who uses too many verbs in her college admissions essay is likely to make lower grades in college? Or that a world leader's use of pronouns could reliably presage whether he led his country into war? You'll learn why it's bad when politicians use "we" instead of "I," what Lady Gaga and William Butler Yeats have in common, and how Ebenezer Scrooge's syntax hints at his self-deception and repressed emotion. Barack Obama, Sylvia Plath, and King Lear are among the figures who make cameo appearances in this sprightly, surprising tour of what our words are saying-whether we mean them to or not.
See following link for details of all the book of the month entries on the All About Psychology website.
HIGHLY RECOMMENDED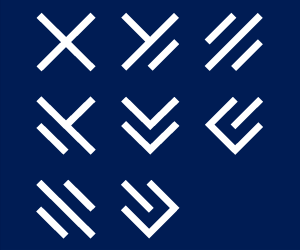 Click Here For More Information.
---
Facebook Faves
---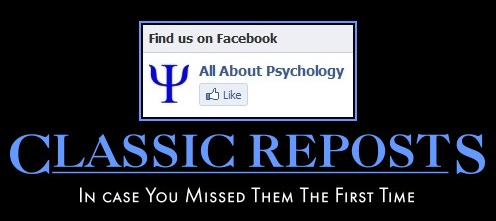 Over 47,000 people are now following the All About Psychology facebook page. Among The most "liked" and commented upon posts since the launch of the page was:
Free Statistics Textbook
This post consisted of a link to an excellent free and comprehensive online resource offering training in the understanding and application of statistics. The Electronic Statistics Textbook is and the only Internet resource about statistics recommended by Encyclopedia Britannica.
You can access this very useful resource by Clicking Here
---
Psychology Picture of the Month
---
Old Newspaper Advert From 1922
Get to know Freud at first-hand for just $4.50 - now there's a bargain!
---
Psychology on Kindle
---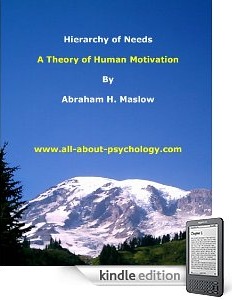 The initiative to make important, insightful and classic psychology publications widely available on Kindle is going from strength to strength. Among the latest titles added are:
Reinforcement Today by BF Skinner
A Developmental Theory of Intelligence by Henry Garrett
Principles of Directive Counseling and Psychotherapy by Frederick Thorne
You can view the full psychology on Kindle collection via the following link.
HIGHLY RECOMMENDED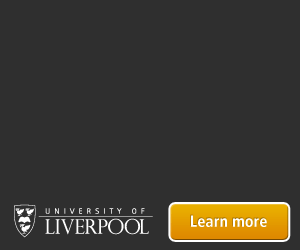 Click Here For More Information.
---
Quote of The Month
---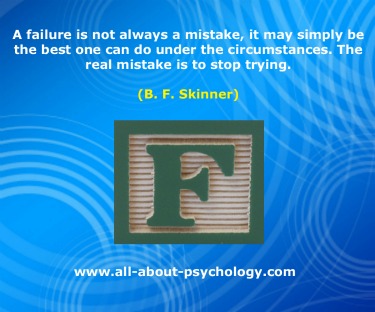 ---
Check This Out
---
The idea behind this section of the newsletter is to point you in the direction of places to visit, explore and learn.
Psych Movies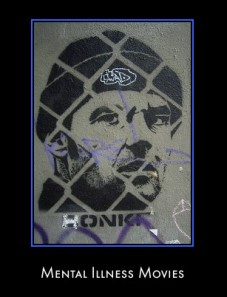 Comprehensive website hosted and maintained by Brooke J. Cannon of Marywood University in Pennsylvania who has classified hundreds of films dealing with psychological issues. Dr Cannon has also written a number of very interesting articles relating to psychology in film which can accessed via the site.

To get the most out of your interest in psychology connect with me on facebook, twitter and YouTube don't forget to download your free psychology guide - a comprehensive resource designed to help psychology students at each and every stage of their educational journey.
Connect on Facebook

www.facebook.com/psychologyonline
Connect on Twitter

Connect on Youtube

www.youtube.com/user/LearnAboutPsychology
Free Psychology Guide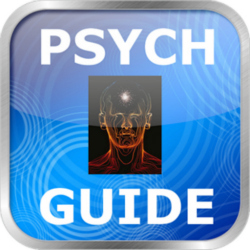 Download The iPhone/iPad Version
Never Miss A Thing
In response to a number of requests I've set-up a Psychology Website Update list to keep people informed when new content and resources are added to the site.
If you would like to join the psychology update list, you can do so via the following link.
Psychology Website Update List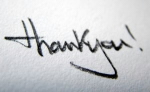 For reading the All About Psychology Newsletter.
Until next time.
All the very best
Dave Webb BSc (hons), MSc
www.all-about-forensic-psychology.com
www.all-about-forensic-science.com
---