Welcome to the March 2011 issue of the All About Psychology Newsletter.
In This Edition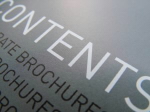 Latest News
Psychology Book of The Month
Facebook Faves
Psychology on Kindle
Psychology Video of The Month
Check This Out
Just For Fun
And Finally
---
Latest News
---
The All About Forensic Psychology Website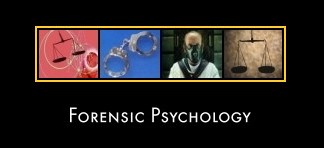 I've recently been updating and adding new sections to the All About Forensic Psychology website. The site has been running since 2006 and is designed to help anybody looking for informed and detailed information on this fascinating topic.
If you would like to take a look at the website you can do so via the following link.
---
Psychology Book of The Month
---
The psychology book of the month for March is:
Clinician's Thesaurus: The Guide to Conducting Interviews and Writing Psychological Reports by Edward L. Zuckerman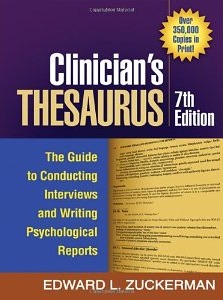 Book Description

The Clinician's Thesaurus is an indispensable practitioner resource and course text. It presents thousands of standard words, phrases, clinical tips, and interview questions to help practitioners conduct thorough assessments, accurately describe nearly any clinical situation, and shape clinical observations into effective reports.
Finding exactly the right terminology can save hours of paperwork time and improve the quality of documentation. Structured to follow the sequence of a mental health evaluation, the book includes report formats, treatment planning pointers, all DSM-IV-TR and ICD-9-CM diagnostic codes, and much more—all in a large-size format with convenient lay-flat binding.
New To The 7th Edition
References, resources, and diagnostic and treatment information are thoroughly updated.
Additional clinical problems: reactive attachment disorder, body dysmorphic disorder, and varieties of violent behaviors.
Sections on strengths assessment and ethical considerations in report writing.
More online resources, including where to obtain free assessment measures and scales.
See following link for details of all the book of the month entries on the All About Psychology website.
---
Facebook Faves
---
Over 34,000 people are now following the All About Psychology facebook page. Among The most "liked" and commented upon posts since the last newsletter was:
The Strange Powers of the Placebo Effect
This post consisted of a short video highlighting the many strange effects of placebos.
You can watch this video on YouTube by clicking Here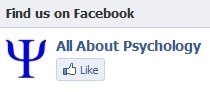 See following link to access great content and connect with thousands of psychology fans across the world.
http://www.facebook.com/psychologyonline
---
Psychology on Kindle
---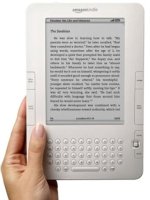 The initiative to make important, insightful and classic psychology publications widely available on Kindle is going from strength to strength. Among the new titles added this month are:
The Fallacy of Personal Validation: A Classroom Demonstration of Gullibility by Bertram R. Forer
Defining The Field At A Given Time by Kurt Lewin
Heredity, Environment, and The Question "How?" by Anne Anastasi
You can view the full psychology on Kindle collection via the following link.
---
Psychology Video of The Month
---

This section of the newsletter showcases one of the most popular videos uploaded to the Psychology Video Collection. This month's entry is:
Can We Know Our Own Minds?
Philosopher Dan Dennett makes the compelling argument that not only don't we understand our own consciousness, but that half the time our brains are actively fooling us.
You can watch this very popular video via the following link.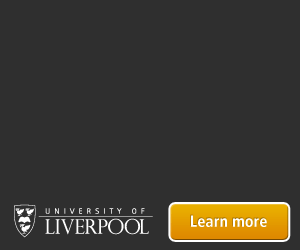 ---
Check This Out
---
The idea behind this section of the newsletter is to point you in the direction of places to visit, explore and learn.
The Beck Institute Blog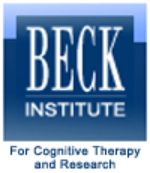 This excellent Blog is written by the staff of the Beck Institute for Cognitive Therapy and Research. The aim of the blog is to showcase Cognitive Therapy research, provide answers about what Cognitive Therapy is and how it works, and to provide a place where people who've experienced the benefit of Cognitive Therapy can share their stories.
---
Just For Fun
---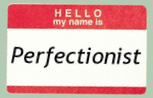 (Photo Credit: KatB Photography)
Perfectionism
Do your friends tell you you're fussy and meticulous? Find out if you're a perfectionist by Clicking Here

If you think your family, friends, colleagues or fellow students might be interested in reading this newsletter please feel free to forward it to them.
If you haven't already subscribed to the All About Psychology Newsletter and would like to receive all future editions, you can do so via the following link.
Don't Forget To Get Your Copy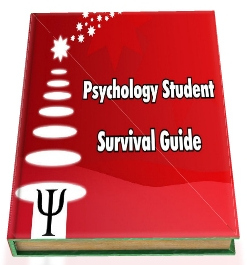 Based on my experiences as a student and then a lecturer in the subject and drawing on content from the website, I've put together a survival guide for psychology students.
You can download the guide for free via the following link and please feel free to pass it on to anybody who you think might be interested in taking a look.
Food For Thought
"We worry about what a child will be tomorrow, yet we forget that he is someone today." (Stacia Tauscher)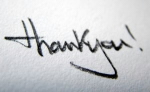 For reading the All About Psychology Newsletter.
Until next time.
All the very best
Dave Webb BSc (hons), MSc
www.all-about-forensic-psychology.com
www.all-about-forensic-science.com
---