Welcome to the February 2011 issue of the All About Psychology Newsletter.
In This Edition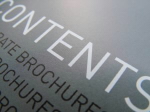 Latest News
Psychology Book of The Month
Facebook Faves
Psychology on Kindle
Psychology Video of The Month
Check This Out
Just For Fun
And Finally
---
Latest News
---
Psychology Ecards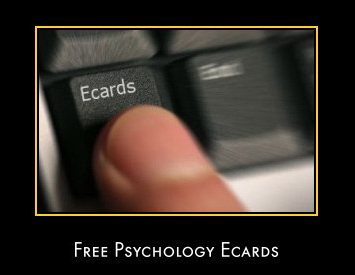 I've completely updated the psychology Ecard section of the website. There are now 12 Ecard designs to choose from including the following one designed just in time for Valentine's day.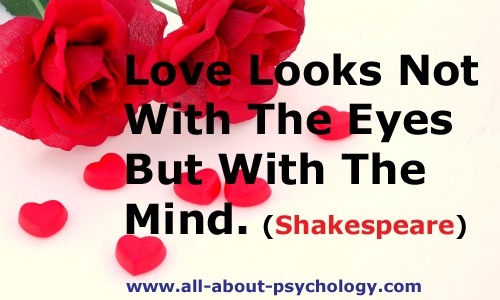 If you would like to send a free psychology Ecard you can do so via the following link.
---
Psychology Book of The Month
---
The psychology book of the month for February is:
Most Underappreciated: 50 Prominent Social Psychologists Describe Their Most Unloved Work by Robert Arkin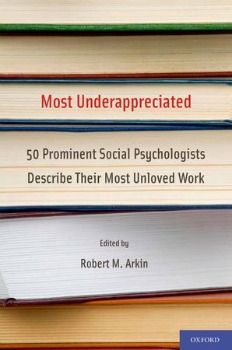 Book Description

Fifty of today's most prominent social psychologists describe their scholarship, focusing on the human and personal side of the "life of the mind." Each author spotlights his or her least appreciated work, and discusses theory, methods, findings, or application. The contributors also use this opportunity to provide the context behind their work.
Some authors describe their mentors, the influential figures who led them to certain areas of research. Others offer advice to young researchers who are just entering the field and who can learn from their predecessors' mistakes and miscalculations. These contributors address issues like how to prepare for, and make the most of, a professorship in a liberal arts college context, and how to frame a research question, title an article, handle a controversy, pursue a passion, devise a method, think about a meta-analysis, and write persuasively. Still others discuss what makes their research important to them and to the field, describing the impact of their work on their own future research agendas.
In fifty engaging and succinct essays, these eminent psychologists pull back the curtain on their professional lives. Their stories are personal and touch on relationships, passion for ideas, and the emotional highs and lows of academic life. This book is a truly unique glimpse behind scenes of social psychology and the people who have advanced the field.
See following link for details of all the book of the month entries on the All About Psychology website.
---
Facebook Faves
---
Over 31,000 people are now following the All About Psychology facebook page. Among The most "liked" and commented upon posts since the last newsletter was:
How Does Your Memory Work?
This post consisted of a video link to an excellent BBC documentary in which viewers are taken on an extraordinary journey into the human memory. From the woman who is having her most traumatic memories wiped by a pill, to the man with no memory, this film reveals how these remarkable human stories are transforming our understanding of this unique human ability.
You can access this fascinating video by clicking Here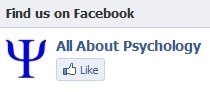 See following link to access great content and connect with thousands of psychology fans across the world.
http://www.facebook.com/psychologyonline
---
Psychology on Kindle
---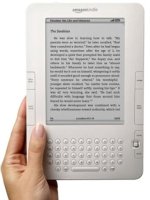 The initiative to make important, insightful and classic psychology publications widely available on Kindle is going from strength to strength. Among the new titles added this month are:
The Myth of Mental Illness by Thomas Szasz
General Description of The Types by Carl Jung
The Nature And Meaning of Dogmatism by Milton Rokeach
You can view the full psychology on Kindle collection via the following link.
---
Psychology Video of The Month
---

This section of the newsletter showcases one of the most popular videos uploaded to the Psychology Video Collection. This month's entry is:
Ways Our Intuitions Deceive Us
Fascinating talk by Professor of Psychology Chris Chabris.
You can watch this very popular video via the following link.
Ways Our Intuitions Deceive Us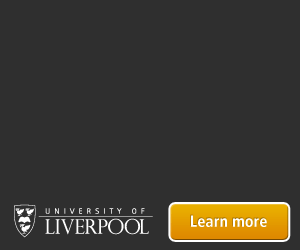 ---
Check This Out
---
The idea behind this section of the newsletter is to point you in the direction of places to visit, explore and learn.

Outstanding resource maintained by Douglas Degelman, Ph.D. Professor of Psychology at Vanguard University of Southern California. Provides access to over 2000 categorized quality psychology links.
---
Just For Fun
---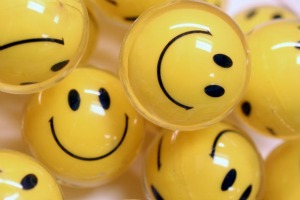 Spot The Fake Smile
Based on research by Professor Paul Ekman, a psychologist at the University of California, this online experiment is designed to test whether you can spot the difference between a fake smile and a real one.
You can see how good you are at spotting a fake smile by Clicking Here

If you think your family, friends, colleagues or fellow students might be interested in reading this newsletter please feel free to forward it to them.
If you haven't already subscribed to the All About Psychology Newsletter and would like to receive all future editions, you can do so via the following link.
Don't Forget To Get Your Copy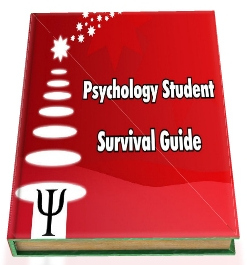 Based on my experiences as a student and then a lecturer in the subject and drawing on content from the website, I've put together a survival guide for psychology students.
You can download the guide for free via the following link and please feel free to pass it on to anybody who you think might be interested in taking a look.
Food For Thought
"The only interesting answers are those which destroy the questions." (Susan Sontag)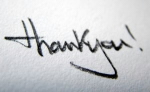 For reading the All About Psychology Newsletter.
Until next time.
All the very best
Dave Webb BSc (hons), MSc
www.all-about-forensic-psychology.com
www.all-about-forensic-science.com
---